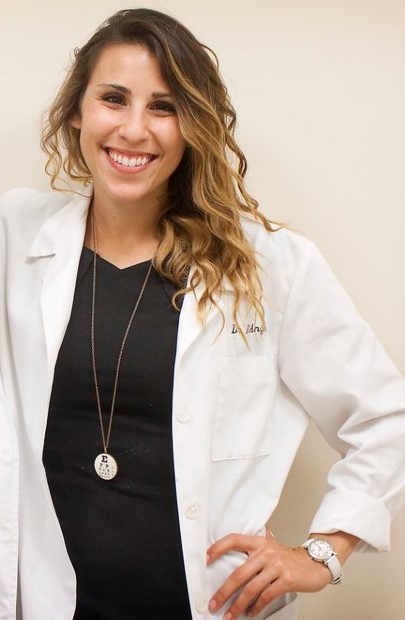 Running an optometry practice comes with wearing many hats, including management and patient care, says Miki Lyn Zilnicki, OD, FCOVD, in a recent Eyes On Eyecare article. She owns her practice, Twin Forks Optometry and Vision Therapy in Riverhead, New York, and knows firsthand the various aspects that go into running a successful practice. "I realized quickly as a new optometry business owner that I cannot do it all," Dr. Zilnicki says. "I need the right staff, doing their job well, in order for me to do my job and for my office to be successful." So how can an owner ensure their staff members are the right people for the job?
DON'T SKIP BASIC TRAINING
While it may seem time consuming, creating consistent and detailed training protocols will ensure that all staff members have an across-the-board understanding of the practice "basics." Everything from phone etiquette to insurance processing should be covered, regardless of if it's a new optician or front desk associate joining the team. Regardless of who's out sick or on vacation, this will make sure the practice can run independently and efficiently.
Dr. Zilnicki has a binder prepared for each role in the office "of routine things that are expected of the person serving that role and how to complete the task for the new hire to reference. This was initially time-consuming, but it has paid off immensely."
Starting off is the hardest part, Dr. Zilnicki says, but the detailed process "allows for more patients to be seen and more productivity within the office."
OFFER MORE
Practice owners are responsible for paying their staff a fair wage. But that's not all employees are looking for. Show appreciation for your staff by offering a range of benefits, including paid time off, performance-based raises or offering a 401K match. Lunch and learns are also a great way to bring the team together; provide lunch for everyone and dedicate an hour or so to continuing education. Not only is this a fun way to spend time with co-workers, but the patient experience will ultimately improve.
Give your staff the opportunity to grow, too. A set probationary period (often 30, 60 or 90 days) can help gauge how a new hire is doing in a role. Discuss the employee's performance but also any personal goals and expectations. Creating a supportive work environment can make a significant difference in someone's day-to-day.
Dr. Zilnicki gives her staff yearly reviews "that give us the opportunity to sit down with all staff members individually to discuss things that are going well, areas that need improvement, have them set goals for themselves and what is exactly expected of them for the coming year. We really try to make these reviews as in-depth as possible and challenge our staff to grow within the office and their roles."
Dr. Zilnicki also offers what she calls the "personal touch."
"We want our staff to feel like we care because we do," she says. "I want to hear about their struggles and successes, what is going on with their kids and how their day is going." She says she starts each day by greeting staff members and taking the time to ask how they're doing. "We have cultivated a supportive work environment so the staff feels more like family than employees."
THE PAYOFF
A well-trained, motivated team leads to a streamlined, patient-friendly office culture. Dr. Zilnicki says an office that is run "chaotically or with a staff that doesn't get along or help each other" can negatively affect not just the patient experience but also the practice's success. "Ensure your practice is safe, streamlined and a setting your patients will want to visit and revisit. When you spend the time to train your staff well, set clear expectations and keep systems in place to improve efficiency, your bottom line increases and the patient experience improves. Make everyone's days better—staff and patients included—by ensuring consistency and teamwork in your office and make your practice more profitable in the meantime.
To view more 1 minute tip stories from WO, click here.
Read our most recent story from Eyes On Eyecare here.