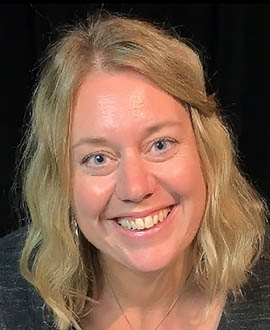 At every step of her career, optometrist Carolina Kunnen, PhD, BOptom, BHealth, FBCLA, has been focused on increasing access and improving eye care to patients. She has done that in practice, delivering care directly to her patients. She's inspired students as an academic. She created a foundation designed to help improve eye care in underserved parts of the world. And then she took her passion to Alcon, first in the research and development (R&D) and more recently in the professional education and development area, where she brings in the voice of the eye care professional.
"What drives me is to make eye care accessible in the world – and that's something I could do as a clinician, through a foundation, in academia and now in industry. There are multiple ways to improve access," she says. Why should she limit herself to one?
PRACTICE EXPERIENCE
Kunnen earned her degree in optometry from The Netherlands and worked in a few practice settings. That fostered her interest in contact lenses and helped her see the dramatic impact that one practitioner can make in a community. She also had a yearning to travel, so she accepted an internship in New Zealand, where she gained new perspectives on global issues in eye care. Learning more about the barriers to vision care access around the world motivated her to do something about it.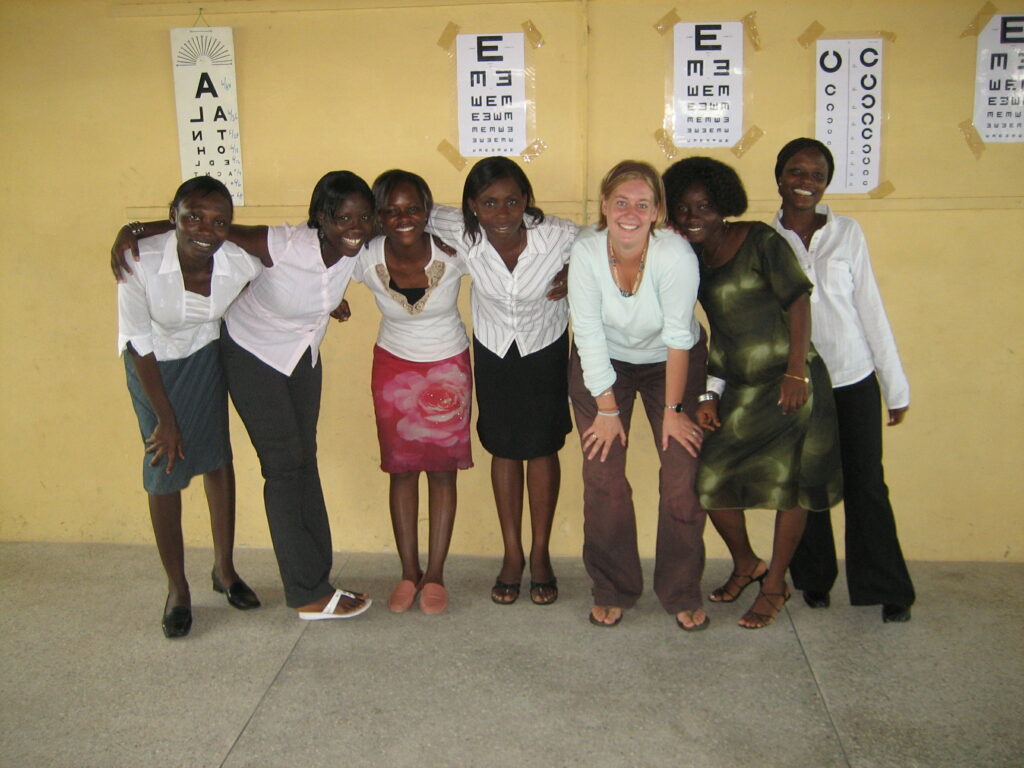 What she chose to do highlights her can-do attitude: she decided to help train young people in Ghana to become optometrists. She arrived in Ghana with a shipment of supplies coming at some later date and a somewhat vague plan. But she made her way to the University of Cape Coast, one of the nation's few optometry schools, and asked to speak to the head of the school. She said she had teaching experience and she would be willing to bring students with her as she was doing eye exams in the community.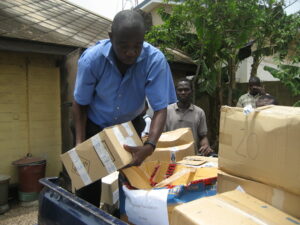 He agreed, and she was able to move into university housing while waiting for her shipment of equipment. In the meantime, she was observing classes and getting to know students. "One night, there was a knock on my door and a few of the fifth-year students asked if I could teach orthoptics [vision therapy] as that instructor had left and they needed the course to pass the program. So I started teaching," she recalls.
By the time her equipment arrived – three months later – the summer holidays were about to start. So now she had the materials she needed to do her exams, but the students were leaving. She approached the students and the university to ask if any would be willing to stay for the summer and if the university could provide housing. "Ninety percent stayed over their vacation, and we were able to get started on this program that we built together," she says.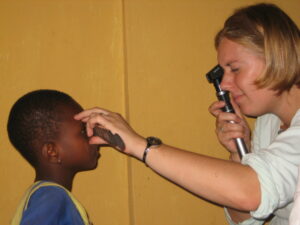 NEED FOR INNOVATION
This experience showed Kunnen that innovation in eye care is essential to tackle the big issues. She tries to identify challenges or barriers and sets out to find practical solutions. And she thinks big. The philanthropic effort she started 16 years ago and still heads, The Optical Foundation, has a mission to "make eye care accessible for everyone everywhere –with a special focus on children. The idea that she would create a philanthropy that matches her passion does not surprise those who know her. The foundation works to connect optometry students or early career optometrists to programs for additional training that might not be available to them in their home countries.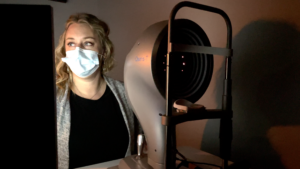 But she brings that same kind of big-picture view to everything. The combination of technical knowledge and practice experience, paired with teaching, helped her in both of her roles at Alcon. "I bring a diverse experience of technical and clinical expertise that can help me bring the eye care professional perspective and the business/technical perspective to the products and programs we are working on," she says.
Indeed, in her current role, she continues to foster all that came before. When she's working on Alcon's extern development programs, she recalls her time teaching and connecting and encouraging young optometrists and students. When she is working on products or programs, she envisions how they can be carried to all corners of the world.
Imagination leads to innovation, she says – and imagination and innovation can create solutions. By using her own experiences and tapping into those of the people in her vast and worldwide network of colleagues, Kunnen sees opportunities for Alcon to lead the way in developing a future where patients can access the eye care that helps them see clearly and live well and eye care professionals can connect with each other and patients to fulfill that vision.
© 2023 Alcon Inc.     US-VC-PRA-2300019
See more stories from Alcon here.