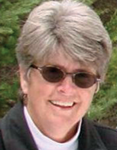 Quality eye care is not inexpensive. The costs can add up quickly for an individual, much less a family. "It is not unusual for a patient to have an $800-$1,000 bill or more by the time we add in copays, fees for Optos or optical coherence tomography and then
eyeglasses that meet their visual needs," says office manager Carolyn Plott at Warrior Eye Care in Warrior, Alabama.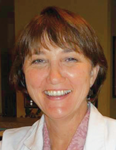 So the practice offers many incentives to put the necessary and desired products and services within reach. For example, the
office has an ongoing promotion for 50 percent off a second pair of eyeglasses with the purchase of a first pair. Many patients get a second pair of prescription sunglasses, computer glasses or a fashionable pair of frames they want for fun, Plott says. Patients who purchase a year's supply of contact lenses have three choices of savings: 25 percent off nonprescription sunglasses, free lenses in a frame they purchase for a backup pair of eyeglasses or 10 percent off of their contact lens order. "Many patients elect to purchase a year's supply so they can take advantage of one of those options," Plott says.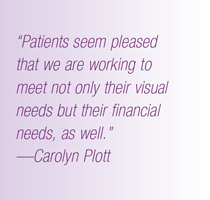 About 10 years ago, practice owner Faye Andrews, OD, saw the value in also adding CareCredit as a financing option to give patients even more control over their eye care and eyewear spending. The discounts help, but the final costs can sometimes still appear daunting. "We don't dispense anything until the patient's bill is paid in full, so it made sense to accept credit," says Dr. Andrews. "With credit approved, having financing available for anything they may want or need from our office can lessen the hesitation to spend that money." Patients may worry less about their current balance in their checking account and do not have to add the purchase onto one of their consumer credit cards. Plott adds, "Patients seem pleased that we are working to meet not only their visual needs but their financial needs, as well."
CareCredit trained staff when the service was first introduced, and staff training over the phone and online has helped get new employees up to speed and comfortable with introducing the option. Repetition among the staff is a key to success because staff members are the only ones in the office who discuss price with patients. "We keep reminding our staff to explain the option of CareCredit to all patients, not just when patients are hesitant or seem to have issues with cost," Plott says. When staff members introduce the six- and 12-month special financing options with monthly payments (subject to credit approval), patients often realize that there is a more manageable way to afford the services and products without paying for them all on the day of exam. As long
as patients pay their minimum monthly payments on time and pay the balance in full by the end of the promotional period, they will
not be charged interest. There's no cost for providers to enroll, and there are no monthly fees for providers.
Patients can use the computers in the optical to apply before they leave the office. Once mentioning the CareCredit credit card becomes a part of the staff's routine, it can help alleviate the kinds of issues that would arise previously over price. "The more we talk about it as a group at staff meetings, the more often it comes to mind as staff members are doing their jobs," Plott says.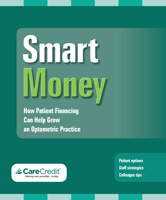 Plott says that not only has CareCredit made it easier for patients to finance their purchases after promotional discounts, but it
has helped keep many sales in the practice and improved their patient retention and loyalty. The practice offers a two-year warranty on
eyewear, so patients know that they can come back for adjustments and anything they need without having to shop elsewhere. CareCredit credit cards are also convenient for patients because they can be used at other providers who accept this payment method, including 186,000 health care provider locations.
After a decade of working with CareCredit, Plott says it has been a positive choice. "If we ever have questions, the representatives are just a phone call away." She says that she appreciates how CareCredit "provides our patients with the best care and service anywhere. By making a long-term, special financing option available to patients, it lines up with our goal of taking care of their needs in whatever way we can."