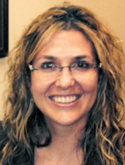 Monica Allison, OD, of Stone Oak Vision Source® in San Antonio, Texas, has built a significant practice through orthokeratology. As the success stories mount, more families are interested in this option for their children, she says. "Ortho-k is a great option for battling myopia progression. It is also good for kids who are very active in sports, as it allows them visual freedom without the restrictions that frames have or the fear that contacts could fall out."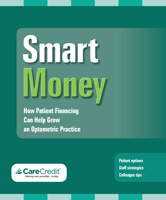 However, it's not inexpensive. That's where accepting CareCredit health care credit cards has been very helpful. She's been making that option available to patients since she opened the practice because it allows patients the option of selecting the most appropriate eyewear or eye care services without having to make that decision based on their available balance in their checkbook. Many patients do not want to add an extra purchase to their consumer credit cards. So they're faced with the frustrating option of delaying the purchase or settling for less. By being able to extend eligible patients special financing options with monthly payments (subject to credit approval), it makes it possible for many patients to purchase what would have been out of reach.
"We provide quality products and services," says Dr. Allison, noting that the practice carries a range of eyewear. "But not everyone has $500, $600 or $1,000 sitting in his or her account at the time of the visit. Still, patients are here to purchase eyewear that they'll need and want for the next year. Our staff says, 'It's not something you should sell yourself short on.'"
Right that there is financing available to help patients fit their purchase into their household budget. There is point-of-purchase information from CareCredit at the front desk, and the staff weaves the financing options in throughout conversations about payments. "The optical staff does it in a way that flows well with the regular conversation," says Dr. Allison. "For example, if the patient is looking at a Varilux® S lens and a high-end frame, the optician might say, 'This is the total cost, but with your insurance, and the remainder in 12 monthly payments with CareCredit, it's $___ per month. Would you like more information about that? Or we also accept cash, check and credit cards."
As long as patients pay their minimum monthly payments on time and pay the balance in full by the end of the promotional period, they will not be charged interest. There's no cost for providers to enroll, and there are no monthly fees for providers. Credit decisions are nearly instantaneous, and the practice receives payment in two business days. Patients can use the health care credit card for any member of the family*, and the practice is protected from responsibility if patients delay or default on their payment with CareCredit**.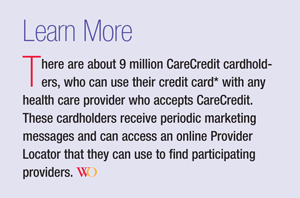 Dr. Allison says that she sees the processing fees that the practice pays as an investment, not an expense. "Accepting CareCredit helps patients enhance their lives with a second pair of eyeglasses or higher-end brands that they might not have purchased without financing," she says. The percentage of patients in Varilux and other higher-end progressive ophthalmic lenses has increased, as have contact lens annual supplies. She says she believes that CareCredit helped make that happen.
*Subject to credit approval. Minimum monthly payments required. See carecredit.com for details.
**Subject to terms, representations and warran- ties of the Participating Provider Agreement.