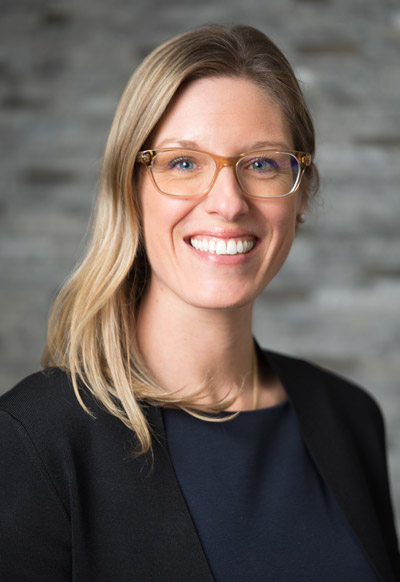 By Jennifer Stewart, OD, of Norwalk Eye Care in Norwalk, Connecticut
For the past 11 years, I have practiced in a long-established optometry practice in Norwalk, Conn., and for the past nine years I have co-owned the practice. In that time, I've learned that my patients want a clear and specific recommendation from me, their eyecare practitioner, that will help them to see better, perform better in their varied activities, and live better altogether.
This is especially true when it comes to contact lenses. I have a passion for sports, and helping patients to improve their sports and performance vision is a key part of my practice. I ran Division 1 track & field in college, and I now run triathlons and trail races. A lot of my patients are sports involved, as well, and contact lenses are a big part of the vision correction plans that I present to my patients.
There are great opportunities to build your contact lens practice—if you listen well to your patients and hear their needs and answer them.
For many athletes in my practice, answering their needs means moving them into contact lens wear, either full-time or part-time, and into daily disposables in almost all cases. I see a hockey goalie with -0.75D of astigmatism who wears a toric disposable contact lens for improved vision quality.
Other athletes put on a -0.25D disposable lens to sharpen their vision in competition. I have many patients with low-levels of astigmatism, who feel their sports performance may be enhanced by toric contact lenses. And I have patients in multifocal contact lenses who switch to distance-only lenses for sports.
There also are opportunities where daily disposable contact lenses can serve the needs of patients not involved in sports. During exams, I ask, "Do you have any vacations or special occasions coming up?"
One patient said she wants to look her best in photos at her daughter's upcoming wedding. She began wearing contact lenses so she doesn't have to take her glasses on and off and have telltale marks on the bridge of her nose.
I approach each patient individually, but the common thread with all is that visual performance, eye health and comfort are paramount. To achieve these goals, I have a go-to lens, and that is the clariti® 1 day. It offers the latest technology, with its silicone hydrogel material, and I believe in it.
"This is the lens I wear," I tell patients.
I present the lens as the first option since the visual acuity it provides is outstanding, and its silicone hydrogel material provides sustained comfort while transmitting oxygen levels that promote a healthier lens wearing experience. *
Present a Clear & Specific Recommendation
As I said, my patients want a clear and specific recommendation from me, which includes all aspects of their contact lens experience from lens selection to wearing compliance to delivery.
Three key steps make that happen.
Put lenses on eyes. The patient walks out of my office the day of their exam with the lenses I prescribe on their eyes. I have looked at how the lenses perform on their eyes, and when the patient wears the lenses home, their high-performing acuity and comfort are confirmed.
Provide an annual supply. Nearly all of my contact lens patients leave my office with an annual supply of contact lenses. It's not something to waffle on. I automatically present the annual supply option as, "Where do you want lenses shipped to, home or office?" This goes hand-in-hand with my patient discussion of compliance. I emphasize the advantages of a fresh, clean lens each day, something negated if they try to extend their lens wear.
Pre-appoint. I pre-appoint my patients for one year hence. I explain, "I want to see you in a year to check the surface of your eye and your general eye health." Pre-appointing one year hence builds in compliance, since patients return around the time their annual supply is running out.
Profitability with SiHy 1 Day
As a clinician, the ocular health and comfort of my patient always come first. As a practice owner, I am fully aware that having a winning SiHy option like clariti® 1 day provides greater practice profitability in a number of ways.
Ship from distributor. First, we ship annual supplies to our patients from our distributor, and this eliminates the need to stock replacement lens inventory. ODs often fail to note the cost of one-off contact lens fulfillment to patients. It is tedious, and it interrupts staff duties–all for a minimally profitable individual sale. Our distributor has helped us to understand how contact lens delivery can be a strain on profits, and by streamlining shipping we've realized profit gains.
Maintain trial lens inventory. At the same time, we maintain a full inventory of trial lens sets, including spheres, torics and multifocals, all of which come in daily disposables now. We want everyone fit with contact lenses to wear them home and have a temporary supply until their annual supply arrives. We renew our trial lens inventory with daily ordering, so we never run short.
Select go-to lenses. Another key to controlling contact lens sprawl and fine-tuning profits is to determine your go-to contact lenses, then work with fewer brands and types of lenses. In our practice, we have almost phased out two-week and monthly replacement contact lenses. The efficiency of working with fewer lenses directly translates to increased profits.
*With higher oxygen permeability than hydrogel materials, silicone hydrogel contact lenses minimize or eliminate hypoxia-related signs and symptoms during lens wear.