At Women In Optometry, we feel that women ODs should be acknowledged every day – not just during Women's History Month. On a daily basis, there's a woman OD making a life-altering contribution to a member of her community, whether that's a patient, someone whom she's mentoring formally or informally or even a member of her own family. That's what optometrists – men and women – do, and it's a contribution for which most aren't recognized.
It's part of the reason why, two years ago, we initiated our Theia Awards for Excellence, named after the Greek goddess of vision. We also named these awards in honor of some of the true trailblazers of the profession: Dr. D. Elva Cooper; Dr. Mae Booth-Jones and Dr. Gertrude Stanton.
Here's a little about them.
In 1911, before women had the right to vote, D. Elva Cooper stepped in to lead the national Congress of the AOA, after the male president and vice president were unable to attend the meeting. D. Elva Cooper of Bradford, Pennsylvania, the second vice president of the AOA, was next in line to be presiding officer. It didn't go well. A petition was circulated to ask her to step down. She wouldn't and apparently regained control – and recognition for her efforts – for managing a chaotic meeting.
In 1920, Dr. Mae-Booth-Jones became the first female president of an optometry school, the Washington School of Optometry in Spokane, Washington.
About 120 years ago, Dr. Gertrude Stanton of Minneapolis, Minnesota, took one of the most innovative steps in the history of the profession. She became the first licensed woman optometrist in the country.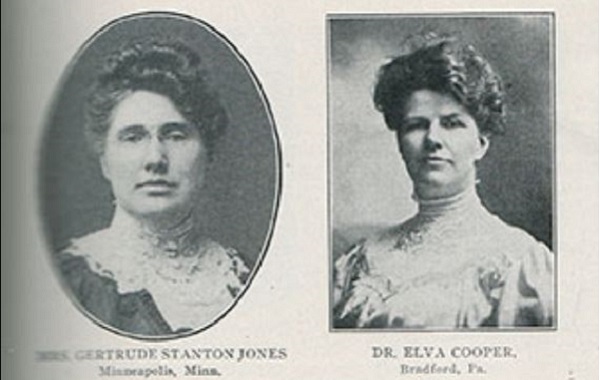 The AOA Foundation has this photo of Dr. Gertrude Stanton Jones and Dr. D. Elva Cooper in its archives.
Winners of the WO Theia Dr. D. Elva Cooper Award for Leadership and Advocacy have been Andrea P. Thau, OD, FAAO, FCOVD, DPNAP, of New York City (2016) and Millicent L. Knight, OD, FAAO, FAARM, of Jacksonville, Florida (2017).
The Dr. Mae Booth-Jones Award for Mentoring has gone to Melissa Barnett, OD, FAAO, FSLS, of Sacramento (2016) and the Dr. Mae Booth-Jones Award for Education has gone to Stacy Ayn Lyons, OD, FAAO, of New England College of Optometry (2016) and Etty Bitton, OD, MSc, FAAO, of University of Montreal (2017).
Winners of the Dr. Gertrude Stanton Award for Innovation have gone to Linda M. Chous, OD, of Minneapolis, Minnesota, and a Canadian pair behind Eyefoods, Barbara Pelletier, OD, and Laurie Capogna, OD (2016). The 2017 award went to Christine Sindt, OD, FAAO, from the University of Iowa.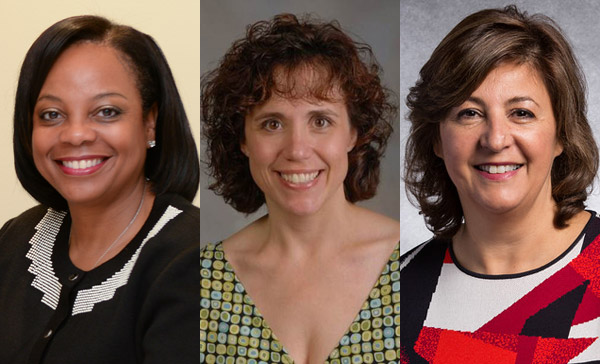 The 2017 Theia Award winners (l-r) Dr. Knight, Dr. Sindt and Dr. Bitton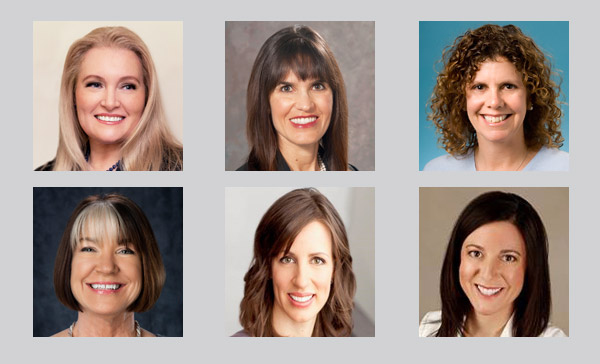 The 2016 Theia Award winners: top row (l-r): Dr. Thau, Dr. Barnett, and Dr. Lyons. Bottom row: Dr. Chous, Dr. Pelletier and Dr. Capogna.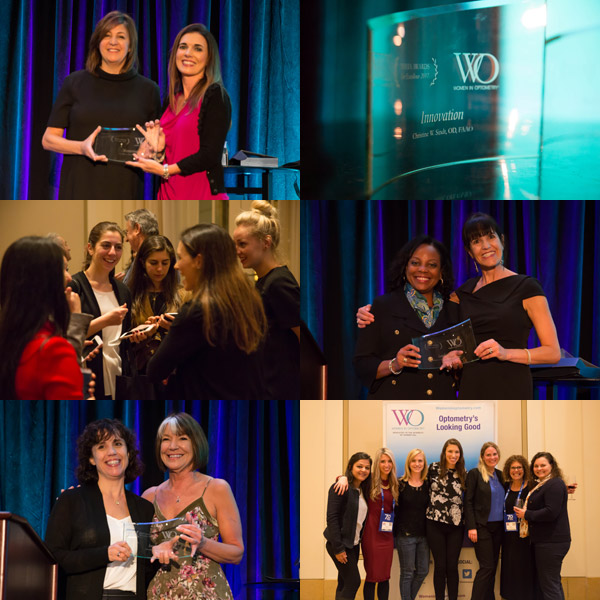 Scene from the 2017 Theia Awards evening in Chicago