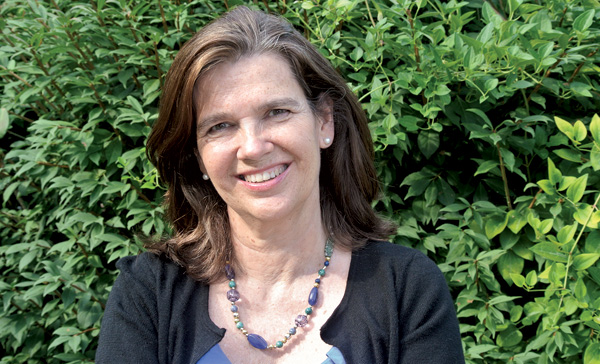 By Marjolijn Bijlefeld, Director of Custom Publications, Practice Advancement Associates
As a generalization, "women in optometry" seems quite two-dimensional, a simple label. But every article that appears in Women In Optometry (WO) or on the website, along with the discussions that are prompted by them, illustrates greater complexity and dimensionality of the issues, choices and motivations of women who contribute so profoundly to the profession.
There is no single statement that encompasses the views of women ODs. There is no single drive or passion or goal that is shared unanimously. But as we layer story upon story, some trends take shape and become better defined.
We see the intelligence and drive of ODs entering the profession; just look at the top grads of the class of 2018. We see persistence in the stories of doctors who have determined to learn all they can about a subject or service so that they can serve their communities better. We see dedication in the efforts of those who bring the best equipment and product lines into their practice. We see endurance in those who step far outside of the exam room to run for political office. We see creativity in the way that ODs design a workplace that recognizes optometry's unique position at the juncture of professional services and retail. And many do this while they're also the primary caretaker of children, aging parents or others. Find these stories across the many channels of our website or in the most recent issue of our digital magazine.
Male, female, young or mature, every OD has to balance life and work pressures. In the pages of WO, we also see and hear stories of struggle: financial and personal challenges, heartbreak, having to start over again or simply having to delay the next planned steps because something unexpected arose. That's life. There is no app to show optometrists the clearest road between today and retirement and where the roadblocks are. The journey is the story.
For more than 12 years, women ODs have been allowing WO to share these stories. We welcome your ideas—whether they fit the mold or veer off the expected track. The goal has never been to identify the fundamental truths of being a woman in optometry. It has been our goal instead to have the experiences of peers encourage, entertain or inspire you—to add dimensionality to the clinical aspects of optometry.
Long-time readers of WO might also notice that our issues are getting larger, with this issue being our fullest yet. Let's all take a moment to thank the sponsors who recognize the role that women play in the present and future direction of the profession. We thank our sponsors and advertisers for helping us create a platform for women to share their successes and lessons learned.
WO sponsors are listed on our homepage, and several advertisers also contributed to this issue. Their support means that we can continue to add to WO's collection—creating, we hope, stories that pop off the page and begin to represent a fuller picture of women in optometry.