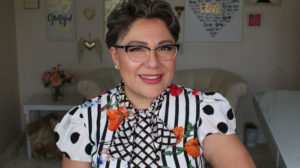 By Diana Canto-Sims, OD, of Chicago, Illinois
There are three factors to look for when choosing an optometry marketing company, all of which I learned the hard way. I used to think, "I'm a smart, educated person. Why can't I handle all my practice marketing myself?" I wanted to control the process, not hand it off to some unknown entity who doesn't know me or my practice.
The decision to try out marketing services started out as something practical. I simply didn't have the time, and neither did any of our staff. I kept promising I would do all the steps required to advance my own online visibility—posting regular content, researching the most popular keywords, looking into traffic patterns and bounce rate…but all that takes precious time to learn and master. Frankly, I decided that I would rather use my time seeing patients, not trying to figure out how to update my website or use Google Analytics.
My first experience with a company was pretty terrible. But I learned from that experience, shopped around afterward and found EyeCarePro. Using its services has made a huge difference to my practice revenue and stress levels, and it was one of the best business decisions I have ever made. I discovered that there is real expertise that goes into (good) marketing, particularly online, which is where most people go when looking for any product or service today, including finding an eye doctor.
The results are telling. My new patient numbers are always increasing, as is capture and revenue. My time and focus were set free to focus on patient care, which is why I got into optometry in the first place. These results were accomplished primarily through excellent optometry-focused search engine optimization (SEO), great optometric content, help with Google reviews and ongoing strategy and consultation.
Most marketing companies for optometry tend to offer what seem to be similar services. They build websites, can manage social media and some of them do SEO. So how can a company help a practice take off? Look for these
three components.
1. The company needs to know about optometry.
This might seem like a no-brainer, but finding a company that actually understands optometry is important. The account managers have to know how a practice works, what happens in the lane, eye conditions and treatment options. When I found the right company, not having to explain anything but simply hit the ground running, it was a fantastic change of pace. It told me right off the bat that we were going to do this at a higher level. My expectations were pleasantly met and exceeded. Plus, it was pretty great not to have to explain things like capture rate, recall, blue light protection and ortho-k.
2. The company should have dedicated marketing consultation.
Having someone who is responsive is really important. This goes way beyond tech support. A good marketing company should be a partner in a practice's growth. Look for a company that provides regular consultation that includes strategy and implementation of your growth goals, from planning optical events to helping guide the online strategy so the practice can reach the right patients at the right moment. I want someone who's brainstorming on my behalf and then making it happen. Being part of the process allowed me to have control of my brand without having to do the heavy lifting. My rep works with dozens of practices, as do all his colleagues—meaning I get the benefit of the best strategies and practices that are tried and true across literally hundreds of practices that are engaged in their marketing.
3. The company should be focused on new patient growth.
Having looked into several companies out there, I found that many of them point to website visits and impressions as indications of success. But numbers online are meaningless if they don't result in appointments. EyeCarePro only does eye care, so the representatives know it inside and out, and my dedicated marketing consultant is a huge asset to us. At the end of the day, it delivers new patient appointments, which is what really counts. We average about 30 new patients per month now, and with the help of our marketing consultant, we've garnered over 175 Google reviews. With a company that focuses on new patient growth and can show me those results in a transparent way, I'm set.
Read more about Dr. Diana Canto-Sims of Buena Vista Optical in Chicago and her frame line, La Vida Eyewear, on buenavistaoptical.com/.