Johnson & Johnson Vision Care, Inc., the makers of ACUVUE Brand Contact Lenses, announced a partnership with professional U.S. tennis player Madison Keys—ranked #13 in the world—as part of a global See It Through campaign to celebrate the ambition and aspirations of teens.
Madison will share her story of how ACUVUE Brand contacts transformed the way she plays the game. As part of the partnership, she will spread the word about the importance of setting goals, ensuring 2018 is the year to See It Through. Madison joins a team of global ambassadors who have achieved success in sports, dance, photography and more, showing what's possible when you set your sights high and See It Through.
"As a professional tennis player, I'm adjusting my line of sight constantly throughout a match, watching my opponent and a ball that can travel at speeds of more than 100 mph," said Madison Keys. "Clear vision is critical to me, and I wear ACUVUE Brand Contact Lenses to help me perform at my best, with comfort and UV protection.†‡ As I prepare for this summer's season on the courts, my goal is to persevere no matter the odds—and I know that no matter what I get served, my contacts will help keep my eyes feeling moist and comfortable—giving me the vision I need to See It Through."
One of the best players of her generation, Madison broke into the World Top 10 during the 2016 season and made her first major final at the age of 22. Off the court, she is an ambassador for FearlesslyGiRL, an anti-bullying organization dedicated to empowering young girls. Since partnering with the organization in 2016, Madison has held school summits and anti-bullying assemblies across the U.S., and has plans to take the summits global this year.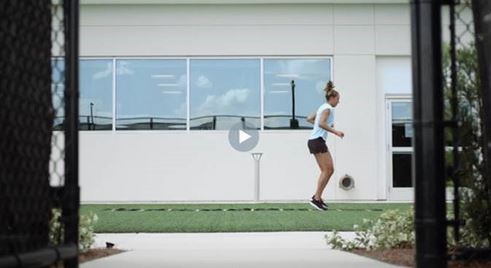 "With her impressive success on the tennis court at such a young age and her connection to anti-bullying efforts through FearlesslyGiRL, Madison is an inspiration and an ideal partner for ACUVUE and our See It Through campaign," said Jacqueline Henderson, Vice President, North America, Johnson & Johnson Vision Care, Inc. "Our aim is to foster confidence and share motivational stories with the millions of people who need vision correction, reinforcing that with an ambitious line of sight to clear goals, teens can pursue their passions and make their marks on the world."
For more information on See It Through and Madison Keys, follow @acuvue on Instagram and use #SeeItThrough on social media to follow the campaign globally. To learn more about ACUVUE, visit www.acuvue.com.