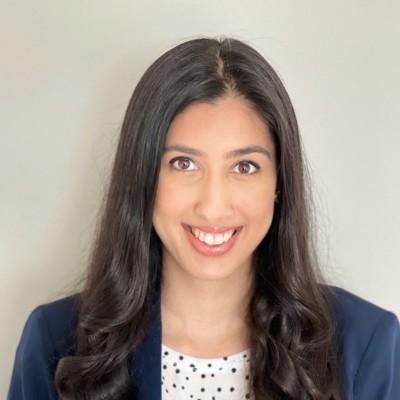 After greeting her patient and reviewing the data from pretesting, Roma Desai, OD, might spend time counseling the patient on ocular disease or contact lens options. What's unusual about this encounter is that Dr. Desai is more than 3,000 miles away from the patient.
That's a typical day for her because she and Marie Bolin, OD, are both full-time remote clinicians at LensCrafters locations. Dr. Desai lives in the San Francisco Bay area of California, but provides patients access to care for practices in Connecticut, Colorado and Florida. Dr. Bolin lives in Lexington, South Carolina, and serves the patients of five LensCrafters practices in Nebraska—two in Omaha, two in Lincoln and one in Grand Island.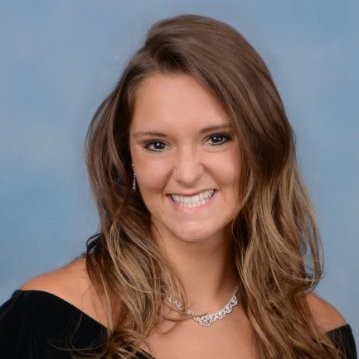 TIME SAVED FOR EVERYONE
Dr. Desai started at LensCrafters as a full-time remote care practitioner in 2021, the same year as Dr. Bolin. "Remote care is a great option for optometrists looking to work from home or have more of a work/life balance," she says.
Since joining, Dr. Desai has been able to provide care to patients on the East Coast, even while traveling with her husband. And with the three-hour time difference, she can start her days early on the West Coast and be finished earlier in the afternoon. That flexibility allows her time to work on home projects, work out or read a book.
Dr. Bolin appreciates the flexibility and work/life balance, too. As a wife and mother to two daughters, 3 years and 10 months, every extra second spent at home is precious. "I am able to be home when my husband leaves for work and when he gets home," Dr. Bolin says. "I am a much better mom and wife working from home." The fact that she can work from anywhere also means more trips to see her out-of-state parents and in-laws, giving her daughters more "quality grandparent time" without her having to take time off work.
This work-from-home option also saves them gas money and commuting time.

NO LAPSE IN QUALITY
Remote care doesn't mean Dr. Bolin and Dr. Desai spend any less time or are any less thorough with each patient, no matter where they are. The doctors receive a completed, comprehensive intake form previously emailed to each patient by LensCrafters even before either joins the video conference platform. These forms may even be more reliable than ones filled out in person in a reception area, the doctors say. The patients are at home, with their medications nearby, and they don't feel the stress or rush that they sometimes experience filling out forms in the reception area. Dr. Desai says the quality of the intake forms and the pretesting data makes her days "incredibly efficient."
Using cutting-edge technology, Dr. Desai and Dr. Bolin have the ability to perform their own full refractions via the remote platform after the patient is physically pre-tested by a technician in the office.
Since the doctors are a step removed from the hustle and bustle within a physical practice, they say that they can focus fully on the patient in front of them. They do not have to worry if there's a reception area full of waiting patients or how to juggle the schedule to accommodate an emergency patient.

Patients appreciate the convenience. As exam slots for in-person appointments often book up weeks in advance, many patients are intrigued by the possibility of seeing a doctor virtually. They still go to their local LensCrafters where a trained technician conducts the pretesting before connecting to the virtual exam platform.
Dr. Desai says she often can see patients within a week, helping them avoid a potentially backlogged practice, "whether they broke their glasses or need immediate care."
CHANGE OF PACE
With their more flexible schedule, the doctors who provide these virtual exams can help accommodate patients who might otherwise have more challenges with access. This includes those who cannot come to an office during traditional office hours or who need a working family member to bring them. It also helps provide access in rural and underserved areas.
They know that their professional service is valued, and they enjoy the patient interactions, they say.  "When I worked full-time in a clinic, I often felt like I was in survival mode," Dr. Bolin says. "Now I can get housework done during the workday and spend more time with my little ones."
Dr. Desai agrees, saying, "I've never looked back."
Read other stories from doctors who have made their careers with EssilorLuxottica Eye Care here.