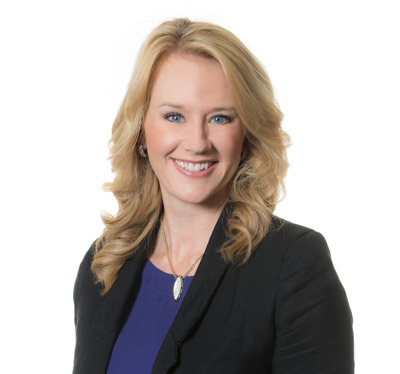 Belinda Dobson, OD, of College Station, Texas, says that there can be a disconnect in the patient care experience when doctors use old technology in the exam room but are recommending high-quality ophthalmic lenses. "We have
amazing technology in lens designs, but the problem with an older phoropter is that you are using an antiquated process to arrive at the
prescription," she says. "When you can couple autorefraction technology from Marco with the digital lens technology, it's a really good fit."
Two years ago after attending a trade show, Dr. Dobson took the advice of colleagues she had spoken with there and integrated the Marco TRS-5100 into her office. "Eye Care Center is well known for the advances in technology, so adding Marco's technology was simply a no-brainer," Dr. Dobson says. She added another TRS to a second exam room this year, and she plans to equip her final exam room with one next year. One of her goals in the practice has been to purchase at least one new piece of technology per year, every year. "There's always something new, and patients always notice," Dr. Dobson says. She and the staff educate patients in the office when they point out what's new, and they also keep the practice website updated with mentions of this distinctive technology so that potential patients can see how her practice is different.
Avoid the scary 1-or-2 question
The refraction process with the TRS begins during pretesting with her technicians, who are trained to be refractionists and are also ABO-certified opticians. "The digital refraction complements the other testing technology up front," Dr. Dobson explains, adding that Marco does a phenomenal job both training the staff and interfacing its data with most electronic medical record systems. All of the pretesting data is automatically uploaded to the patient file and is available in the exam room. "The efficiency is second to none. When patients come back to see me, I pull all of the pieces of diagnostic data together from the retinal images to the digital refraction." Having staff complete the testing gives her more time to talk about visual function performance, ocular health and the solutions available.
Not only is the process of refraction easy for staff to conduct, but it also lessens patients' worries. "Most patients, surprisingly, are terrified of having to pick 1 or 2 and making a wrong decision," she says. "It's great to let them simultaneously view the old and new prescriptions so that they are more confident. As far as the wow factor goes, I score the TRS a 10 out of 10." She calls that feature the
"money button," adding that she saw an increase in her capture rate after implementing the TRS. She tells patients that their digital prescription is forwarded to the optical and that it is more precise than what a paper prescription can provide. Then Dr. Dobson pages an optician to complete the transaction and sale.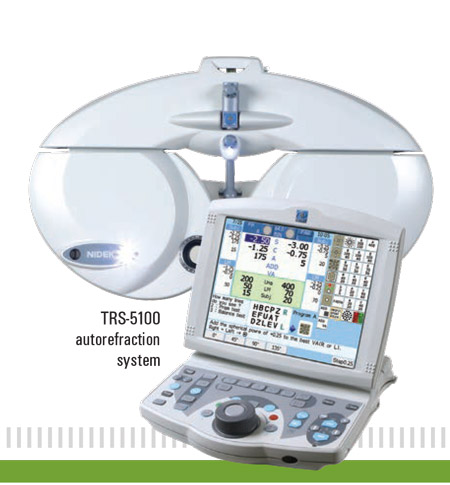 Fewer remakes = more money
The TRS has also led to fewer remakes. "Patients feel that they have been given the best opportunity to make the selection, and because the process is digital, they know it's more accurate and precise. We are able to give them optimal vision, so they are less apt to question their prescription."
Dr. Dobson says that she's thoroughly pleased with this investment, and the proof is that she has designated these purchases as her key technology additions for three years running. "The value of this technology is that the patient loves the experience," she says. "Patients are accustomed to digital elements for every step of the process, so you have to maintain the continuity in the refraction process as well."