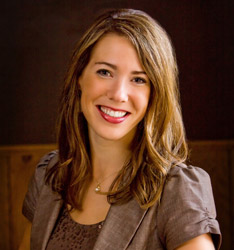 Gina M. Wesley, OD, MS, FAAO, has had the benefit of technology implementation from Marco for the past year. She had been looking for a way to make her Medina, Minnesota, practice more efficient. She had a combination autorefractor/keratometer/topographer, but "it just seemed so basic compared to the level of technology I offer in every other facet of my practice. The reality is that our patients depend upon us for solid, reliable refractions. Why not enrich the experience with enhanced data and efficiency, a win for both patients and doctors?" she says.
In 2015, she purchased an OPD-Scan III and two TRS systems, one for each of her exam lanes. In early July, the systems were installed, and she says that the additional equipment has brought her the efficiency she was hoping to gain.
"Once I understood it—and that didn't take long—the refraction process was much faster. I had always thought I was very efficient with the refraction, but this cut my time in half," she says. She also found that she was able to increase her capture rate because she could show patients the difference between their current prescription and the new one with a touch of a button. That's
true also of those patients who have not worn eyeglasses before. "I was spinning dials before, and it just wasn't easy to show patients what their difference in vision would be. Now they can see it instantly for themselves," she says.
The conversation in trying to explain a prescription update to a patient can understandably be difficult to communicate. Now, a
demonstration does all the "talking" with patients, and they can confidently make a decision, along with a doctor recommendation. Verbalizing the degree of change is one thing; "seeing" it is another altogether, she says.
Her technicians appreciate the new technology, as well. There's no manual transcription required, virtually eliminating any of those types of errors. Time spent with patients is of higher value now, as she is able to hold specific conversations about patient concerns and doctor/staff recommendations instead of transferring data. In addition, the OPD-Scan III system has provided her with data of great value. "I easily see the root mean square number, which provides an aberration value/statistical likelihood of getting the patient to 20/20. Basically, it shows me if there is some pathology or limiting factor within the patient's optical path that would likely prevent
us from getting to 20/20. I know in a moment whether I should spend a lot more time on that refraction," she says. It also helps her adjust her patients' expectation. "I can explain the topographical information and condition of the cornea or even point spread function limitations that might explain why that impacts the quality of vision."
The OPD-Scan III also includes a retro image function, allowing her to not only detect a cataract but also help track the changes over time. But one of her favorite functions of the system is the diagnostic scene that correlates uncorrected refraction into a simulated picture. "It's one thing to explain to adults what line their child is reading on the chart, but it's another for them to see side-by-side the pictures that approximate what their child's vision is now and what it could be with eyeglasses or contact lenses. It's good to be able to show that to parents who have never required vision correction. Even adults who need correction appreciate seeing the images. It helps them get a better understanding and place a value on the vision correction."
With the new efficiencies and the ability to demonstrate refractive options, Dr. Wesley says the payoff has been with increased per-patient revenue. Her goal was never to increase vastly the number of patients she saw per day, but to concentrate on the quality of her patient experience. Fortunately, she can have both benefits of increased time and the ability to add more patients per day to her schedule. "Now that I have the Marco technology, the time I gain in quicker refractions is time I can spend discussing upgraded products and the need for multiple pairs of eyewear," she says.
Her goal—and she's been achieving it routinely since the addition of the Marco technology—is to move patients from their entry
into the practice through intake, pretesting and the exam and into the optical in 30 to 40 minutes. "Anything longer than 40 minutes
begins to impact the success of the sale in the optical dispensary. Very few of our patients complain about our office timing," she says. "I feel that having the Marco technology in the office has changed the way I practice. I have a better understanding of the refractive capabilities of the patients."