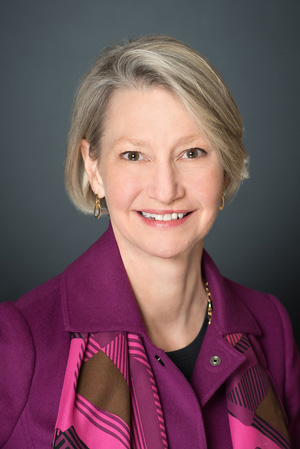 Laura Dake Roche, OD, was serving as president of the Connecticut Association of Optometrists (CAO) when she found out that the optometric practice of OptiCare, the MD/OD 16-location practice where she had been practicing for nearly 30 years, was being sold to MyEyeDr. As a leader in the state, as well as "serving in a senior position at OptiCare, namely one of 20 doctors in our practice becoming one out of hundreds, I was a little bit worried," she says.
MyEyeDr. leaders were responsive to Dr. Dake Roche's concerns, and she says that they invited her to connect with Andy Cook, OD, of Garner, North Carolina. "It was neat to meet Andy, who has been very involved in the profession through Southern Council of Optometrists, where we both had previous leadership positions, and were now becoming a part of this larger group," Dr. Dake Roche says. Dr. Cook alleviated her concerns and assured her that MyEyeDr. could support a very progressive medical practice and
that it wouldn't interrupt her day-to-day interactions with staff and patients.
Dr. Dake Roche's former MD partners are now colleagues, which she says is a bit of a different relationship, but it has felt like business as usual in her Naugatuck, Connecticut, local office. That's been a relief for Dr. Dake Roche and also her patients, who had many questions about MyEyeDr. "It didn't change our patient flow, and my office staff has stayed the same," Dr. Dake Roche says. "It's made my patients happy." She also continues the same referral patterns with her colleagues.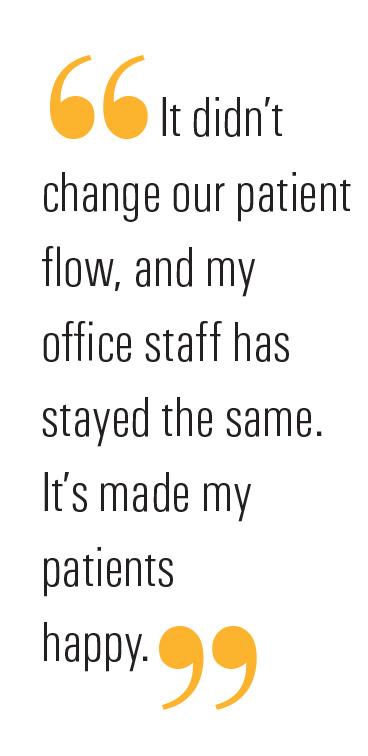 The biggest changes that she's seen have been in centralizing management and staff training. Dr. Dake Roche says that she appreciates the simplified education since she was involved in training for OptiCare's multiple locations previously. Having a team dedicated to streamlining the process is a positive change across the board, and she can remain a valued part of the process in a less demanding role. She helps keep the team on track with the variety in regulations from state to state, mainly in Connecticut and Massachusetts, and she's contributed to modules that are available online for staff training related to coding and billing and contact lenses.
Another big impact was the switch to using electronic records. Dr. Dake Roche says that her location was one of the last offices to make the change because her patients' medical cases are so complex. "I have been there so long that my patients
are mostly older," she explains. MyEyeDr. has an onsite team devoted to helping doctors and staff understand the electronic health records systems and take advantage of all the benefits that it can offer in documentation, coding and billing.
Dr. Dake Roche is also thankful that the new practice management provided by MyEyeDr. didn't affect her existing flexible schedule. When she had her first child 20 years ago, she dropped down to four days of work per week; then 3.5 days with her second, and then about three days with her third. She's kept that schedule over the years, and her longtime office partner provided coverage on her days out of the office to offer full-time access to a doctor. When that doctor recently moved to Georgia, Dr. Dake Roche hired a
new associate doctor who is learning the ropes and filling in so Dr. Dake Roche can continue to dedicate time to her busy volunteer life.
It's important to her to continue to advocate for the profession. She's been involved with the CAO for most of her 30 years since she graduated. Dr. Dake Roche says that she enjoyed the political side when she was not on the board and the networking opportunities that are available to her through the CAO and also the American Optometric Association. "My forté is mentoring. It's fun, and I encourage my colleagues to get involved in optometry's infrastructure."