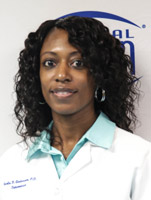 By Carla Anderson, OD, of Atlanta, Georgia
I recently volunteered at the first vision screening that took place under a multiyear partnership between National Vision Inc. and the Boys & Girls Clubs of America (BCGA). The event was held in Atlanta, where the BCGA national headquarters is located and also where I practice inside an America's Best. We saw 120 children, and about a third of them needed eyeglasses. Dispensing the glasses to those children was a wonderful reminder of why I chose to be an optometrist.
The goal of the program is to make sure that children who have gone without essential vision care will now be getting free screenings and needed eyewear. The screenings are held at selected Boys & Girls Clubs around the country; children are seen with permission from a parent or guardian, and those who need full exams are referred to an OD at a local America's Best Contacts & Eyeglasses location. They're also eligible to get basic prescription lenses and frames, at no cost.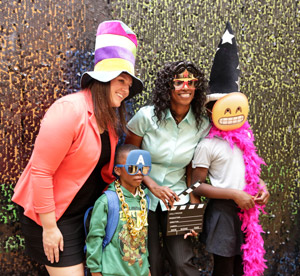 Only 50 percent of children have had an eye exam in the past two years, according to the 2016 Vision Council Visionwatch Parent Child Vision Care Report. That means we're relying on school nurses, parents or teachers to discover that children's issues with learning may, in fact, be issues related to their vision. Imagine the difference we can make in a child or teen's life if we can uncover and treat a vision issue earlier.
The most memorable patient encounter I had was with a young girl who put her eyeglasses on and immediately said she could see better. The "wow" on her face could not be missed as she looked around the room in amazement of all that she'd been missing.
It's a wonderful feeling to put your expertise and skills to use, knowing that you're helping a child who might not otherwise be able to
receive care.