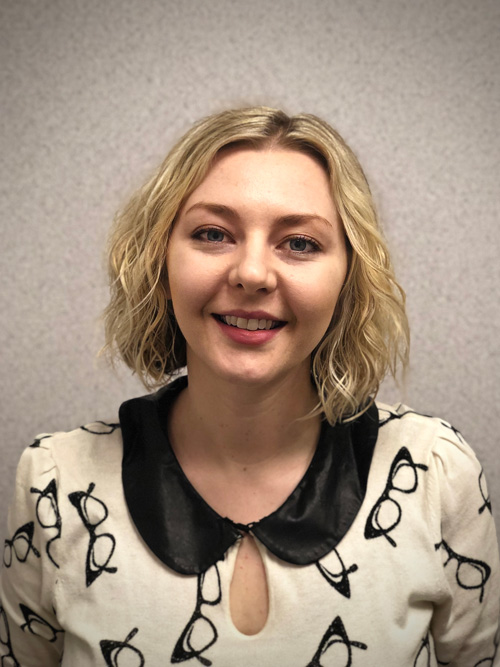 After Elizabeth Walsh Czirr, OD, FAAO, graduated from Illinois College of Optometry in 2015, she decided that a residency would help her gain a deeper understanding of primary care and ocular disease. She completed her residency at a VA Medical Center in eastern Tennessee.
While there, her husband found work, and as his job opportunities were more limited geographically, she decided to look for permanent work in the area after she completed her residency. Nashville Regional Eye Care, P.C., happened to be opening offices inside three new America's Best Contacts & Eyeglasses locations at this same time.
Although working at a practice with offices inside an America's Best location was not on her radar, the timing of the Nashville Regional Eye Care office opening in Kingsport, Tennessee, was too perfect to overlook.
Initially, she got the vibe from peers and colleagues that a residency-trained OD should only work in private practiceor the VA, but she quickly realized that as the only full-time OD in the Kingsport office, she would be providing precisely the services she was trained to do. "At the VA, in addition to primary care and ocular disease, we had a once-a-week rotation for low vision services. We also shadowed MDs, managed post-op cataract patients, and gave presentations and served as preceptors for externs rotating through the VA," she says. "I was able to dabble in a lot of areas."
Indeed, the one area where she needed to beef up her experience was in contact lens fittings, of which there are many at her practice. "I had done a rotation in school through a contact lens-focused clinic, but contact lens companies have since introduced a number of new products," she says. Reading journals and vendors' educational materials have brought her up to speed, as well as getting updates from America's Best. It's an area she continues to follow, especially as she would like to incorporate more myopia control services into the practice.
Most patients who come into her office complain that their visual acuity is not what they would like. While they select the location because it's convenient and affordable, their visits often turn up underlying ocular health conditions, she says.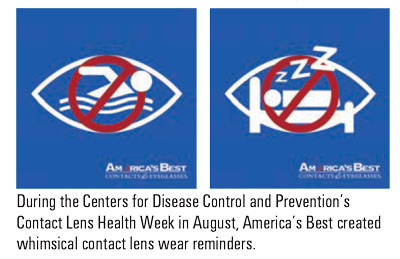 "With at least half of my patients, I'll provide the prescription for eyeglasses or contact lenses and also have a conversation about systemic conditions, ocular health and what we should be monitoring. My residency training has made me so confident in these conversations, especially since I'm the only OD here," she says. "National Vision, along with my practice, provides a great backup support system for ODs, with Area ODs and mentoring. I still call on them for some things, and I've never felt overqualified for the work I do."
Her training allows her to manage more patients in the practice. "If I can treat the patient to a high level with the equipment that I have here, I will do so. I have a network of other eye care providers to whom I'll refer, if I need to," she says. Many patients who come to the offices inside America's Best locations do not have vision or even medical insurance, so they might not be able to follow through with other appointments. "Being able to come here to monitor a condition cuts down on their costs, so ODs who are comfortable and confident with providing this level of care are encouraged to do so."
For example, with an autokeratometer, she can fit patients with rigid gas perm lenses. "I recently saw a patient with keratoconus that had never been diagnosed. All he knew was that no one had ever been able to find a solution that provided clear vision. I tell people, 'If you want to try this, I'll do it with you. I like the challenge.'"
Much of what she provides is patient counseling and education. "I've had a couple of patients with diabetes who tell me that it is well controlled. I can show them images that show signs of diabetic retinopathy and explain what that means. I tell them I will send these results to their other doctors," she says. She also counsels parents of young children on lifestyle modifications that might help keep the child's myopia from progressing and talks about dry eye symptoms and what she can do for patients and what they can do for themselves.
That level of patient education has also helped her establish good relationships with other eye care and primary care providers in the area. "Sometimes, doctors practicing at offices inside America's Best are the first step into the health care system for people. We see people who haven't had their eyes checked in 15 or 20 years—or ever," she says. She has also researched the region's free clinic offerings so that she can refer patients who need additional medical care without the burden of cost.
Dr. Czirr's interest in providing patients with the highest level of care and staying current with new products, services and learning has earned her a spot on National Vision's Clinical Advisory Panel. She is looking forward to being part of the team that tries out new technologies, which could ultimately help doctors and patients alike. All in all, Dr, Czirr is proud that she's able to utilize her residency skills on a daily basis with patients who truly need her services, and she is happy she gave corporate optometry a chance.