APPAREL AND ACCESSORIES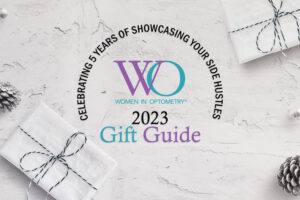 Women In Optometry is excited to share its fifth annual gift guide, a celebration of a unique group of creative women. Find one-of-a-kind gift ideas created and curated by women who are in, connected to or inspired by the industry. We have also included women who work in these industries and have a separate passion or side hustle!

Add a little flair to your look and show off your love of eyes with any of the special gifts from the shops below.
Are you a maker or crafter of optometry-related gifts? Do you have another small business or a side hustle you'd like to share?
Tell us!