A CNN report posted early in the morning on March 27 begins with this: "To reduce the spread of the pandemic virus that causes Covid-19, experts suggest it's time to put your contact lenses on the shelf and dazzle the world with your frames."
The story quotes an American Academy of Ophthalmology spokesman who explains that contact lens insertion and removal requires excellent hand hygiene to minimize risks and says that eyeglasses can provide one additional barrier between viral particulates in the air and the eyes.
The article continues to say that some red or pink eye signs could be symptoms of conjunctivitis, allergic reactions or something more serious.
---
HOW THIS IS PLAYING OUT IN OFFICES AROUND THE COUNTRY
Editor's Note: Women In Optometry has reached out to vendor representatives and practicing ODs to ask what they are hearing and counseling. We will update the conversation as it continues. Feel free to comment, email mbijlefeld@jobson.com or call 540-899-1761.
Here is the official statement from the American Optometric Association.
---
No Evidence of Increased Risk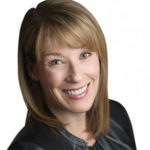 Michele Andrews, OD, senior director, North America Professional and Academic Affairs at CooperVision, says that the company carefully has been monitoring the outbreak COVID-19. The company has created this advice that doctors can share with patients. "There is currently no evidence to suggest that there is any increased risk of infection or contracting coronavirus through contact lens wear. Remember to follow strict hygiene measures, such as thorough handwashing, along with optimal wear and care procedures. These include replacing your lenses as prescribed, case hygiene for reusable lenses and avoiding lens wear if you are unwell (in particular with any cold or flu-like symptoms).
"Avoid touching your eyes, especially in high risk environments, and remember to ask yourself these three questions each time you wear your lenses:
Do my eyes feel good with my lenses? There should be no discomfort.
Do my eyes look good? There should be no redness.
Do I see well? There should be no unusual blurring with either eye.
"If you have any concerns, remove your contact lenses and consult your eye care professional."
Johnson & Johnson Vision has also put out a statement, saying, "We support the guidance provided by public health officials to help prevent the spread of coronavirus (COVID-19) by avoiding touching the face and eyes. Contact lenses can be worn safely while preventing potential contamination by following proper contact lens care instructions as prescribed by the eye care professionals, which include thoroughly washing, cleaning, and drying your hands prior to handling contact lenses." The company also provides a consumer link on care and cleaning of contact lenses.
---
An Abundance of Caution
Mary Boname, OD, MS, FAAO, president and owner at Montgomery Eye Care and Ivy Eye Talk, in Skillman, New Jersey, says, "I have been strongly advising my patients to discontinue contact lens wear at this time to minimize the spread of COVID-19. When patients reach out to order a supply of contact lenses, I reiterate that discontinuing contact lens wear will help lessen the spread of the virus."
---
Patient Education Opportunities
Bridgitte Shen Lee, OD, FBCLA, FAAO, of Vision Optique in Houston, Texas, has been communicating on COVID-19 with her patients and the community. Dr. Shen Lee is an educator in eye care and a fellow of the American Academy of Optometry and the British Contact Lens Association. She has been keeping a running daily journal of the latest data on COVID-19, as well as introducing team members, showing what they're doing to keep the office and themselves and patients safe. See her entries at
https://www.facebook.com/drbshenlee
https://www.facebook.com/visionoptique
https://www.instagram.com/visionoptique
https://www.linkedin.com/in/drshenlee
---
There's So Much Noise
There is no much chatter and information about COVID-19 that for now, Mamie Chan, OD, of Albuquerque, New Mexico, is keeping quiet. Since she announced her office closing on the practice's Facebook page on March 20, she's kept a low professional profile. "Everyone is so stressed and just devouring the news, I personally don't want to add to the noise from my private practice," she says. If she finds too much disinformation or sees a need to communicate with her patients, she will reassess. Until then, she is also in agreement that it's better to minimize or stop contact lens wear for now. "In theory, if you're a carrier and it's in your tears, then you also could be reinfecting your conjunctiva every time you wear. Eyeglasses provide a physical barrier between you and the world and provide a protective function. There is a small population that has to wear contact lenses for medically necessary reasons (keratoconus), and they should continue to wear their contact lenses. But for the majority of patients, contact lenses are for cosmetic and lifestyle reasons, and in this day and age when we are stripped down to the 'essentials,' eyeglasses are an essential and contact lenses are not.
---
Daily Disposable Lenses Are a Great Option
Gina Wesley, OD, MS, FAAO, of Medina, Minnesota, questions one of the fundamental arguments in the article. "Show me the research that says 'people who wear contact lenses touch their face more.' If wearers are following directions, washing hands and especially if they wear dailies, their risk is negligible. And possibly, they are safer because they wash their hands more!"