CooperVision today announced its ninth annual search for the nation's Best Practices and student honorees. The initiative brings together eye care practices from all corners of the country that are committed to advancing the profession through innovation, leadership, and the delivery of exceptional patient care, while the student scholarship component provides standout optometry students with the opportunity to learn directly from some of the best in the nation.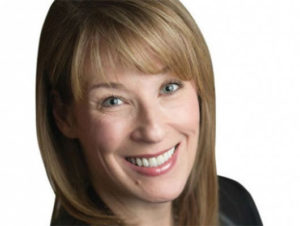 "The camaraderie built through the Best Practices initiative has enabled so many unique practices around the nation to collaborate and learn to grow their practices in new and exciting ways," says Michele Andrews, OD, Vice President, Professional & Government Affairs, Americas, CooperVision. "We also provide honorees with an exclusive platform to share their experiences and ideas so that other practices can also benefit from their success."
The 2024 honorees will join a prestigious group of 80 Best Practices who have previously been recognized for their achievements and contributions to the profession. The newest honorees will be given exclusive opportunities to collaborate with and learn from other creative and motivated practices, enabling further growth and discovery of new ways to serve patients, the profession, and their communities.
All U.S. independent and corporate optometry practices currently fitting any brand of contact lenses are eligible to apply, although the program is not solely focused on such. Best Practices applicants are encouraged to share their personal insights and experiences in areas such as industry advancement, community impact, patient experience, specialty services, and team building.

Best Practices scholarship recipients will join the 2024 honorees at the annual Best Practices Summit, a two-day educational event. Applicants must be third-year optometry students currently in good academic standing at a U.S. optometry school who demonstrate exceptional leadership and/or participation in school and community activities, honors, and work experience.
All applications can be submitted at coopervision.com/practitioner/best-practices through Monday, November 27, and will be reviewed by a panel of judges, including previous Best Practices honorees, industry experts, and CooperVision leaders. The 2024 honorees and student scholarship recipients will be announced early next year.
For more information about the Best Practices initiative, to review stories from past honorees, or to apply, visit coopervision.com/practitioner/best-practices.