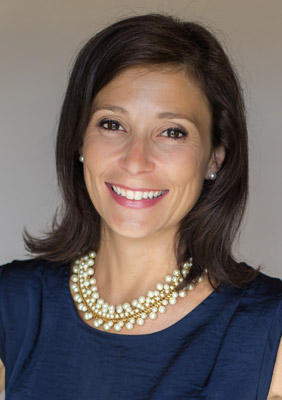 After more than two years of work, the Tear Film & Ocular Surface Society (TFOS) has released the TFOS DEWS II report, as a follow up to the original Dry Eye Workshop (DEWS) report from TFOS in 2007.
Key in this report is the redefinition of dry eye disease (DED) as "a multifactorial disease of the ocular surface characterized by a loss of homeostasis of the tear film and accompanied by ocular symptoms, in which tear film instability and hyperosmolarity, ocular surface inflammation and damage and neurosensory abnormalities, play etiological roles," according to the report.
30 million affected in U.S.
The report says that because of its prevalence, dry eye is one of the most common complaints mentioned to eye care practitioners. Leslie O'Dell, OD, FAAO, director of the Dry Eye Center of Pennsylvania in York, Pennsylvania, serves on the public awareness committee for TFOS DEWS II. "I wasn't one of the authors of the report, but I've sat in on meetings where ODs, MDs and research PhDs all have the same message: we want to improve the treatment of dry eye."
Dr. O'Dell is pleased by the representation of women, not only in the area of study as dry eye symptoms are particularly common in postmenopausal women—but also by the number of women who were involved in the collaboration and research. The report examines the new understanding of dry eye and also identifies areas yet to be studied, such as the role of sex, gender, hormones and even iatrogenic and cosmetic-related causes.
Diagnosis
The research recommends use of "triaging questions and risk factor analysis as part of a traditional patient history, leading to a detailed anterior eye examination and differential diagnosis based on the answers. If DED is suspected, a positive result to a screening questionnaire such as the 5-item Dry Eye Questionnaire (DEQ-5) or the Ocular Surface Disease Index (OSDI) should trigger further evaluation, with tear break-up time (non-invasive methods preferred), tear film osmolarity determination and ocular surface staining (that includes the cornea, conjunctiva and lid margin) with fluorescein and lissamine green."
Management
Once the diagnosis has been made that a patient has DED, then the practitioner can subtype it as aqueous deficiency, evaporative or mixed to identify the most appropriate treatment. "Our failure in resolving patient symptoms and signs of DED may relate more to a lack of success in determining and targeting the underlying nature or cause of a patient's DED than a failure of the treatment itself," the report says, noting the management of the disease can be complex but needs to be made relatively simple for patients to follow.
Download the Report
Download the TFOS DEWS II report for free by visiting tearfilm.org.