Florida has proposed a legislation that would ban ODs from referring themselves as "Dr." or physician in advertising or with patients. For many optometrists who spent numerous years studying after undergrad, "it hurts," says Julie Rodman, OD, MSc, FORS, FAAO, a professor at Nova Southeastern University College of Optometry. SB 230, having passed the state house and senate, now awaits the governor's signature.
In a recent conversation with Women In Optometry editors, board members discussed the impact that this legislation is already having on morale and recruitment.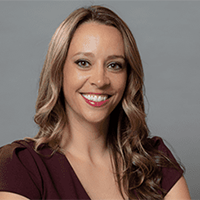 Brianna Rhue, OD, FAAO, FSLS, of Fort Lauderdale, Florida, says the decision would "lessen access to care in an already overwhelmed system."
"This saddens me for the patients of Florida and for my profession as we work hard day in and day out to take care of our patients to the highest of our abilities," Dr. Rhue says. "Optometric physicians are a critical piece in the health care chain. We provide meaningful care by giving access, catching systemic diseases daily that would have gone undiagnosed all while providing the gift of sight. This weakens our ability to provide the best care possible for our patients and patient care will ultimately suffer."
UNCERTAINTY FOR STUDENTS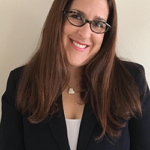 "It's so sad," Dr. Rodman says. "I love what I do, but there is something terrible going on here." It's important to recognize that Florida is just the tip of the spear. "There are other states right behind us that are considering similar legislative language."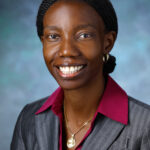 Indeed, the discussions are dampening the morale of students outside of the state. Josephine Ibironke, OD, MPH, FAAO, assistant dean at the Kentucky College of Optometry, says she hears the worries from students who had considered Florida as a potential place to work. "These students are being asked what they hope to do with their career when they return home. For our Florida students, their future feels uncertain."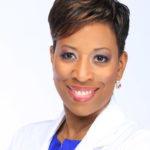 "We have to do something as optometrists and impress upon students and doctors the importance of getting involved with the community and their legislature," says Janelle Davison, OD, of Smyrna, Georgia.
ADVOCATE ALWAYS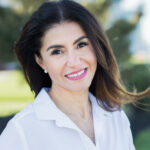 Neda Gioia, OD, CNS, FOWNS, of Shrewsbury, New Jersey, agrees. She notes that state legislation and competitive forces do continue to cast a shadow on optometry. She notes, for example, that independent pharmacy "was crushed. We need the voices of more young ODs out there. Don't be fearful of going into your legislators' office or reaching out to your representatives. We are fighting for our rights."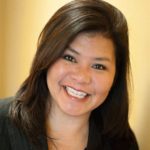 Beverly Bianes, OD, of San Diego, California, adds that she believes that many of today's young ODs are ready. She recently attended a legislative day in Sacramento with students at Southern California College of Optometry. They were articulate, prepared and passionate. "It's wonderful to see these students are already so passionate about fighting for their career."
AOA RESPONSE
The American Optometric Association (AOA) Board of Trustees has issued a statement about the possible new law.
"The American Optometric Association (AOA) will vigorously oppose any attempt to prevent Florida-licensed doctors of optometry from legally practicing at the highest levels allowed by state and federal law, including their ability to effectively communicate with their patients by introducing unnecessary confusion. The proposed legislation undermines the doctor-patient relationship that will, in turn, jeopardize patient outcomes.

The AOA, in concert with the Florida Optometric Association (FOA), is tirelessly working to have SB 230 vetoed by Gov. Ron DeSantis. However, in the event this does not happen, the AOA will continue to stand side by side with the FOA and their patients. The AOA will use all means necessary to identify and defend against unjust targeting of our FOA members and the optometric profession.

If necessary, the AOA is prepared to take steps up to and including legal action against any effort to discriminate against the profession of optometry or infringe on optometry's essential and expanding role in the Florida health care system."
The Florida Optometric Association issued a statement to its members about the bill signed by Mark Marciano, OD, FOA President. It included the message: "VETO SB 230."
"As you are aware, each individual can only email the governor one time but phone calls can be made daily. The FOA board and Legislative Chair urge each of you to continue making your phone calls, but emails from our patients can continue every day.
Thank you for your continued efforts to kill this discriminatory bill against our profession. The FOA will continue to do everything in our power to do just that."
Attached here is a brochure that can be printed and placed in your office.
According to a spokesperson for the AOA, "the bill now sits on the desk of Florida Gov. Ron DeSantis with no timetable."
For other news from WO, click here. 
Featured photo credit: FatCamera, Getty Images