Women In Optometry (WO) is sharing this message on behalf of Dr. Angela Bernardo.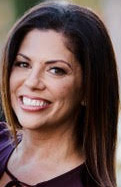 Vision to Learn, a non-profit organization that provides free screenings, eye exams and glasses to students in low-income communities, is seeking ODs to join its initiative in Delaware and the Charlotte, North Carolina, region. "We urgently need these optometrists as the school year approaches," says Angela Bernardo, OD, who serves as a national networking optometrist for the organization.
Please see the images below for more information, or contact Dr. Bernardo at angela@visiontolearn.org if you are interested in applying. To learn more about the program, read Dr. Bernardo's experience as shared to Women In Optometry in 2022, or visit visiontolearn.org.