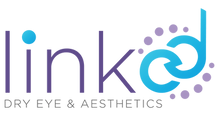 DONE4YOU Marketing and EyeBridge Consulting Associates announced the launch of a first-of-its kind program called LINKED.
LINKED serves eye care practices looking to create or expand their dry eye and aesthetics
services. LINKED, which is exclusive to the eye care field, delivers a clinical and operational plan combined with a marketing strategy. The program is an affordable, customizable and flexible service that takes care of establishing and promoting the practice's dry eye and aesthetic services, which in turn frees doctors to focus on their patients and execute growth-minded programs without compromising the level of care.
LINKED was a natural outcome for two independent companies serving similar clientele. "By joining forces and providing a full suite of services, from clinical and operational coaching to full-scope marketing services, we can offer eye care practices an opportunity to expand patient care services and grow their income without taking time away from patient care," says Ann Hoscheit, OD, FAAO, FAARM, Founder of EyeBridge Consulting.
"With the launch of LINKED, we stand ready to manage every intricate detail of the marketing rollout. Eye doctors can continue to provide impeccable care, while we ensure everything else falls seamlessly into place," says Trish Olson, Founder & Director of Marketing for DONE4YOU Marketing.
Dr. Hoscheit says that the collaboration of these two female-led companies builds on the protocols that EyeBridge Consulting has had in helping practices build and grow their dry eye and aesthetics services. "The success has been phenomenal with clients adding $100K-$400K per year in annual revenues. However, new technologies require a hefty investment in most cases. I really wanted to help practices so that they didn't end up with technology sitting in the corner with the dust cover on." She's been succeeding but knew she could do more with marketing support. Done4You marketing had that proposal that showed her the company had experience and great ideas in helping promote practices for growth in dry eye and aesthetics.
Practices interested in learning more can visit here to fill out a consultation form.
Visit the WO channel on building a specialty practice here.