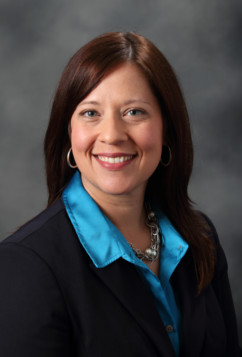 Michigan and at least 12 other states have enacted legislation that requires or recommends training for health care professionals in identifying victims of human trafficking (HT) in health care settings, defined as either sex trafficking or labor trafficking and impacting both children and adults. Lillian Kalaczinski, OD, assistant professor at the Michigan College of Optometry, chief of primary care at the University Eye Center and Women In Optometry advisory board member, presents education on the sensitive topic to health care colleagues.
There were 40.3 million HT victims worldwide in 20171, and more than 40,000 cases of U.S. sex trafficking have been reported to the National Human Trafficking Hotline since 20072. Women are at a greater risk of becoming a victim2.
Healthcare providers often encounter victims while still being trafficked, which presents a unique opportunity to intervene on victim's behalf. Look for these red flags, as suggested by Polaris and the U.S. Department of Health & Human Services Administration for Children & Families.
Adults
• a controlling companion who accompanies the patient, answers for the patient and won't leave when asked
• an intimidated affect
• No identification, documentation or money
• Patient appears disoriented and doesn't know what city they are in
• Inconsistencies in the story about how he or she obtained injury or disease
Children
• Accompanied to exam by an unrelated adult without an explanation of why
• A school-aged child who does not know the name of their school
• The physical appearance does not match documented age
• Demonstrates inappropriate socialization (inappropriate language, extremely sexualized)
• Fearful attachment to cell phone
Currently, reporting of human trafficking victims varies widely by state. All optometrists should know their state laws as it pertains to human trafficking and mandated reporting of adult and child victims. If a patient/victim wants help, clarify if he or she would like law enforcement or just victim support (Refer them to the National Human Trafficking Hotline 1-888-373-7888). If an adult denies that he or she is a victim or refuses help, you MUST respect patient privacy due to HIPAA regulations.
Dr. Kalaczinski recommends visiting polarisproject.org for more information on the complexities of handling situations related to HT.
References:
1 International Labor Organization, 2016
2 Polarisproject.org