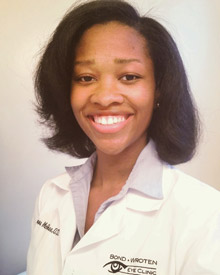 It's never too early to create awareness about optometry and the importance of eye exams. Breanne McGhee, OD, decided to do just that with her recent event, Discover.Learn.Play. Optometry, for 3- and 4-year-olds and their parents. A friend of Dr. McGhee is a director at the Wilcox Learning Academy daycare center in New Orleans, Louisiana, so they decided to collaborate for a special educational event. "The school likes having professionals coming in to work with kids," Dr. McGhee says, adding that she was happy to introduce them to optometry.
Dr. McGhee is currently a resident at Bond Wroten Eye Clinic in its nearby Denham Springs office, and she says that Chris Wroten, OD, encourages residents to identify the visual issues impacting their communities and serve as liaisons to work toward solutions and change. During the event, Dr. McGhee, the school director and several teachers' aides monitored stations where the kids rotated to a new activity every 20 minutes. In one area, they gathered to read Howard and the Amazing Eye Exam, as others were performing mock eye exams, crafting eye glasses out of pipe cleaners and stickers and learning about eyewear and special lenses such as Transitions or polarized. "The goal of the program was to introduce children to optometry, their eyes and vision," Dr. McGhee says.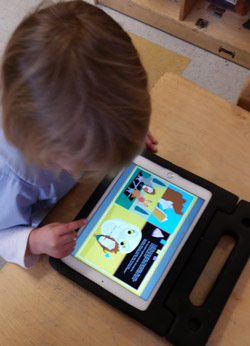 The program was a success, Dr. McGhee says. "Students learned about their eyes, and we encouraged parents to bring the kids to get an annual exam that can help identify vision problems," she says. In addition, she hopes that this program may also encourage her fellow optometrists to reach out to young members of their communities and introduce them to clinical features that they may encounter during a routine exam.
Dr. McGhee says that it was during her time at Pacific University earning her optometry degree and a masters in visual function and learning that she developed her passion for working with kids. A New Orleans native, Dr. McGhee says that the move to the Pacific Northwest was a big jump for her, but she fell in love with the area and the school. She looks forward to practicing in her hometown—"where the good food is"—once she completes her residency.