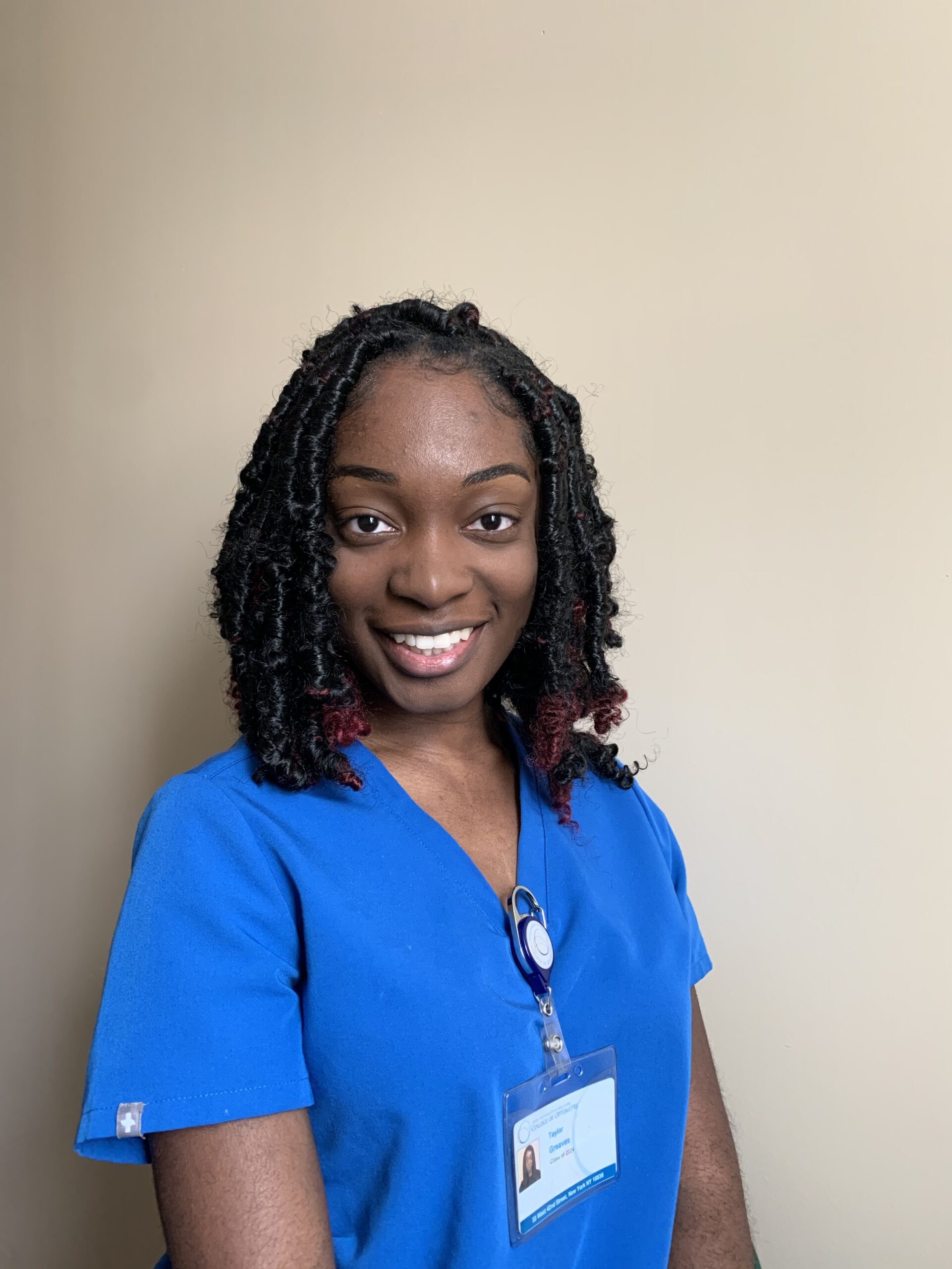 Taylor Greaves is a full-time student at SUNY College of Optometry, in the heart of "the city that never sleeps." She's always been a busy bee; growing up, she wanted to be "everything under the sun," she says. After finding her passion for optometry in high school, Greaves was ready to put in the legwork to get her OD degree. But she didn't expect to feel burned out so quickly and realized it was affecting her enthusiasm before she even got started seeing patients.
GIVE YOURSELF GRACE
Greaves currently works as an ophthalmic technician and attends school full time. "Pursuing this degree is tough," she says. "There is lots of coursework, and it's a constant battle of prioritizing both yourself and your degree." The priority, Greaves says, should be taking the best care of yourself so that you can then take the best care of others.
"We often get so focused on being there for our patients that we forget to be there for ourselves," she says. "But your feelings are valid, and it's okay to take a break." On those "off days," Greaves keeps herself motivated by reminding herself the tough times are temporary. "Tough things don't come easily, or else everyone would do it. It's a mental game, a marathon, but you just have to keep moving forward."
ANYTHING IS POSSIBLE
"You don't have to be the smartest person in the class," Greaves says. "You just have to want it enough."
But going, going, going, Greaves says, isn't possible forever. "You can't run on fumes, no matter how hard you try," she says. Greaves recommends taking time for yourself—whatever that may look like for you—to give back to yourself and help keep yourself passionate. "If you're not feeling your best, then the work you produce won't be the best, either."
For Greaves, that means taking time to recharge her battery. "It's easy to be idle with distractions on screens and social media, but that isn't the best thing for self care," she says. She prefers to focus on her body and mind by exercising, meditating, reading books and doing yoga. You don't have to be a professional at anything, she says– you just have to do it for you.
"I'm nowhere near a professional at yoga. I just look up videos on YouTube," Greaves says. "It's much easier to dwell in your thoughts when your body is in a standstill. Move your body and exercise your mind, and the rest will follow."
After graduation, Greaves plans on working with underrepresented communities and educating them on the importance of not just eye health, but your overall wellbeing. "There is such a stigma associated with mental health, especially in more 'professional' industries like eye care," Greaves says. "It's okay to seek help and take time for yourself—in fact, it's necessary."
Find Greaves on Instagram @eyecare.selfcare.
Read more stories from WO here.