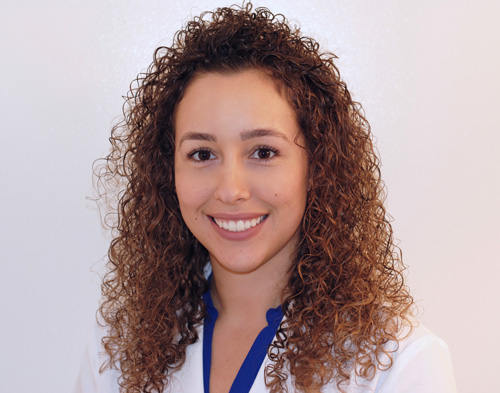 Around this time last year, Ashley Nickell, OD, was searching to find the perfect holiday gifts for her friends and was on the hunt for all things related to eyeglasses. She had just graduated from Marshall B. Ketchum University Southern California College of Optometry in the spring and was completing the Pediatric Optometry and Vision Therapy residency there. At the time, Dr. Nickell found few optometry gift options that she felt her friends would love.
Dr. Nickell decided that she could take matters into her own hands, literally, when she didn't find exactly what she was looking for. She had always enjoyed crafting as a hobby, so "I started creating my own optometry-related gifts for friends and it flourished into a whole shop," Dr. Nickell says. Her first creations were mugs and wine glasses, decorated with high-quality vinyl eyeglasses and names and sayings such as Future Doctor. Now Dr. Nickell has expanded to include custom decals, ties, onesies, ornaments, cell phone accessories and more. In addition to her own original designs featured on her Etsy shop eyelovelifedesigns, she is also open to custom orders.
By weekday, you'll find Dr. Nickell working as an adjunct professor at her alma mater and also once a week on the Vision to Learn mobile clinic, which visits schools in underprivileged areas to grant greater access to eye care. Dr. Nickell looks forward to maintaining her connection with academia and the school and gaining more opportunities to work in pediatrics as her career continues.

And on the weekend or whenever she has a little extra time, she's developing new designs and gift ideas. Pick out a gift for the lover of eyeglasses in your life by visiting her Etsy shop or sending her an email today.