Vision Monday has released the 2023 Most Influential Women in Optical. For this year's Annual Report, VM considered women who are making a difference in the following five categories: Executive Suite, Mentors, Rising Stars, Innovators and Above & Beyond.
There were three ODs named in the executive suite; one in the category of Rising Stars; four in Mentors; one in Innovators; and one in Above & Beyond.
Brianna Rhue, OD, FAAO, FSLS, Co-founder and CEO of Dr. Contact Lens + Owner of West
Broward Eyecare Associates
Tamarac, Florida _________________

Rasa Tamulavichus, OD, President, Big City Optical and CEO, Easy Optical Eye Care in Chicago, Illinois

Susy Yu, OD, MBA, FAAO, director of business strategy and operations support, Vision Essentials by Kaiser Permanente
Los Angeles, California

Executive Suite category

Chioma Michaelson, OD, MBA, LDO, NCLE-AC, Opticianry program director at Georgia Piedmont Technical
College in Clarkston, Georgia

Rising Star category

Paula Hamon Boone, OD, Retired occupational optometrist, Civil Service, Department of Defense, Naval Medical Command
Norfolk Naval Shipyard,
Portsmouth, Virginia

Jennifer Coyle, OD, MS, FAAO, President, Pacific University
Forest Grove, Oregon

Aurora Denial, OD, FAAO, DAAO, (OE), Chair, Department of clinical education and clinical sciences, New England College of Optometry
Boston, Massachusetts

Carla Mack, OD, MBA, FAAO, FBCLA, Head, Global and U.S. professional education and development, Alcon
Fort Worth, Texas

Mentors category

Stephanie Woo, OD, FAAO, FSLS, owner and founder, Contact Lens Institute of Nevada and CEO of Woo University, 
Las Vegas, Nevada

Innovator category

Louise Sclafani, OD, FAAO, FSLS, Head, Specialty Lens Portfolio, CooperVision, Chicago, Illinois

Above & Beyond category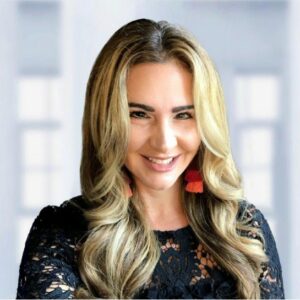 Many friends of WO were honored – and we congratulate them all. Special shoutout to Marcy DeWalt, Executive Director, Professional Relations of Allergan who has been a supporter of the WO Women's Leadership Conference since its inception. She was honored in the Executive Suite category.
To view the entire issue from Vision Monday, click here.
To view more news from WO, click here.