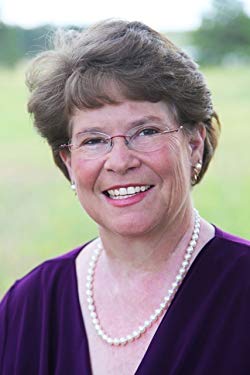 Sandra Young, OD, author of Visionary Kitchen: A Cookbook for Eye Health and Heal Your Dry Eyes: Nutrition and Recipes, has created this list of staples, spices and grocery or specialty store items for your pantry. You can hear more from Dr. Young in her episodes of our WO Voices podcast: Refrigerator Alchemy: Nutrition for Eye Health and A Sea Buckthorn Smoothie Changed My Life.
EPA/DHA Omega 3 Fatty Acids: Salmon, Herring, Mackerel, Whitefish, Anchovies, Sardines, Barramundi, Rainbow Trout, Arctic Char, Caviar, Tilapia, Striped Bass, Mussels, Squid (Calamari), Sole
ALA Omega 3 Fatty Acids: Chia seeds, Flax seeds, Walnuts, Pecans, Pine nuts, Black Walnuts, Soybeans, Tofu, Pumpkin Seeds, Pumpkin Seed Oil
GLA Omega 6 Fatty Acids: Spirulina, Black Currant Berry Juice, Borage Seed Oil*, Evening Primrose Oil*, Black Currant Seed oil*, Hemp Oil* (*Please note: These oils are not intended for cooking! Dried borage leaves are available to use as a tea. Black currant berries and juice can be eaten.)
PA Omega-7 Fatty Acids: Sea Buckthorn Pulp Oil, Sea Buckthorn Berries, Macadamia Nut Oil, Whale Blubber, Japanese Eel, Avocado, Cheddar Cheese, Blue Cheese, Olive Oil, Butter
Vitamin A Beta carotene: Sweet Potato, Spinach, Kale, Collard Greens, Carrots, Swiss Chard, Red Leaf Lettuce, Butternut Squash, Broccoli, Asparagus, Peach, Dried Apricot, Orange Bell Pepper, Pumpkin, Paprika, Cayenne Pepper, Chili Powder, Dried Marjoram, Dried Sage, Dried Cilantro Leaf, Fresh Basil, Fresh Thyme, Dried Thyme, Dried Parsley, Dried Oregano, Lycopene, Sun Dried Tomato, Tomato Juice, Fresh, Tomato, Cooked Tomato (Paste, Puree, Sauce), Scallions, Pink/Red Grapefruit, Guava, Asparagus, Watermelon, Red Cabbage, Red Bell Peppers, Red Delicious Apple, Red Cabbage, Dried Tomato Powder, Dried Basil, Chili Powder, Black Pepper, Pumpkin Pie Spice, Poultry Seasoning
Retinol: Egg Yolk, Cream Cheese, Sardines, Edam Cheese, Parmesan Cheese, Mackerel, Liver (Turkey, Veal, Goose, Chicken), Cod Liver Oil
Vitamin C: Kiwi, Chili Peppers (Red and Green), Guava, Citrus, Strawberries, Kale, Mustard Greens, Swiss Chard, Red Cabbage, Raspberries, Celery, Blueberries, Pineapple, Summer Squash, Broccoli, Cauliflower, Brussels Sprouts, Sun Dried Tomatoes, Cantaloupe, Mango, Fresh Tomato, Chives, Dried Cilantro Leaves, Fresh Thyme, Dried Parsley, Fresh Dill Weed, Saffron, Cayenne Pepper, Red Pepper, Dried Rosemary, Dried Marjoram, Dried Savory, Dried Dill Weed
Vitamin D: Cod Liver Oil, Herring, Oysters, Salmon, Sardines with Bones, Fortified Milk Products, Fortified Cereals, Mushrooms, Tofu, Mackerel
Vitamin E: Sunflower Seeds, Paprika, Almonds, Pine Nuts, Peanuts, Kale, Swiss Chard, Bell Pepper, Brussels Sprouts, Wheat Germ Oil, Dried Apricots, Green Olives, Spinach, Kiwi, Blueberries, Sea Buckthorn Berries, Broccoli, Tomato, Achiote Seeds, Asparagus, Butternut Squash, Chili Powder, Cayenne Pepper, Red Pepper, Paprika, Curry Powder, Dried Oregano, Dried Basil, Dried Parsley, Ground Cloves, Ground Sage, Dried Thyme, Ground Mustard Seeds, Powdered Turmeric
Phytonutrient & Antioxidant Rich Foods: Green Tea, White Tea, Apples, Blackberries, Blueberries, Carob Flour, Onion, Leek, Scallions, Shallot, Fresh Garlic, Cauliflower, Gogi Berries, Chives, Turmeric Root, Powdered Turmeric, Fresh Ginger Root, Powdered Ginger, Garlic Powder, Shallot, Cloves, Cinnamon, Dried Oregano, Cocoa Powder, Cumin Seed, Maqui Berry Powder, Fresh and Dried Parsley, Dried Basil, Curry Powder, Dried Sage, Yellow Mustard Seed, Black Pepper, Fresh Thyme, Fresh Marjoram, Chili Powder, Paprika, Tarragon, Peppermint, Oregano, Dill
Gut Health Probiotic foods: Probiotic Yogurt, Kefir, Sauerkraut, Tempeh, Kimchi, Miso, Kombucha, Pickled/Fermented Vegetables, Traditional Buttermilk, Natto, Gouda Cheese, Cottage Cheese, Mozzarella Cheese, Cheddar Cheese, Prebiotic foods Dandelion Greens, Jerusalem Artichokes, Garlic, Onion, Leeks, Asparagus, Banana, Barley, Oats, Apples, Cocoa, Flaxseed, Wheat Bran, Seaweed, Legumes
Foods rich in dietary fiber: Artichoke, Beets, Cauliflower, Celery, French Beans, Broccoli, Brussels Sprouts, Acorn Squash, Spaghetti Squash, Carrots, Okra, Pumpkin, Cabbage, Raspberries, Blueberries, Strawberries, Blackberries, Boysenberries, Avocado, Passion Fruit, Mango, Kiwi, Pomegranate, Apples, Cranberries, Star Fruit
Herbs & Spices rich in dietary fiber: Curry Powder, Ground Cinnamon, Savory, Dried Rosemary, Dried Oregano, Coriander Seed, Dried Marjoram, Sage, Fennel Seed, Dried Basil, Dried Thyme, Paprika, Chili Powder, Ground Cloves, Cardamom, Red Pepper, Dried Parsley
Lutein + Zeaxanthin: Egg Yolk, Gogi Berries, Corn, Orange Bell Pepper, Honeydew Melon, Red Grapes, Green Grapes, Cucumber, Mango, Nectarine, Peach, Tomato Juice, Scallion, Brussels Sprouts, Butternut Squash, Spinach, Kale, Swiss Chard, Kiwi, Yellow Squash, Broccoli, Peas, Romaine Lettuce, Yellow Bell Pepper, Red Bell Pepper, Green Olives, Pistachio Nuts, Pumpkin Seeds, Squash Seeds, Popcorn, Parsley, Basil, Cilantro, Paprika, Red Pepper, Cayenne Pepper, Marjoram, Thyme, Sage, Chili Powder, Caraway Seeds, Yellow Mustard, Pumpkin Pie Spice, Prepared Horseradish
You can find several recipes from Dr. Young under our Outside Interests channel.