The seventh annual Theia Awards of Excellence will be presented on Tuesday, Oct. 25, 2022, toward the end of the Women In Optometry (WO) Women's Leadership Conference, held in conjunction with the American Academy of Optometry in San Diego, California.
Each year, WO asks readers and friends to submit the names of women who have been extraordinarily influential in the industry. This year, more than 250 nominations were submitted; the WO advisory board votes for the winners.
Here are the 2022 winners.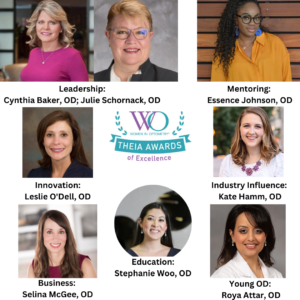 Leadership (tie)
Cynthia Baker, OD, Denham Springs, Louisiana
Dr. Baker is a tireless and passionate advocate for optometry. A 1983 graduate of Southern College of Optometry in Memphis, she is past president of the Optometry Association of Louisiana, is a Diplomate of the American Board of Optometry and is a member of the American Optometric Association Political Action Committee.  In her Denham Springs practice that she recently sold to her daughter, Celeste Baker DiCarlo, OD, she specializes in contact lens fittings and medical ocular care. Her nominator called her a mentor both professionally and personally, saying, "She is a phenomenal example of how an optometrist can balance a highly successful private practice with also raising a beautiful family" and advocating for the profession at every level.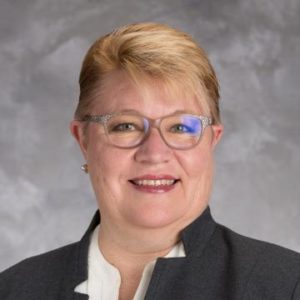 Julie A. Schornack, OD, MEd, President of Marshall B. Ketchum University, Fullerton, California
Dr. Schornack has been a valued member of the Marshall B. Ketchum community for more than 30 years prior to becoming the institution's second president. Dr. Schornack received her optometry degree from the Illinois College of Optometry in 1984. One nominator called her "a pioneer for women in leadership positions in optometric education. She has been a mentor for many of us." Even beyond her own rising responsibilities at the university, another nominator said her vision for the future of the profession is key. "Dr. Schornack is a trailblazer and sets the tone for others to follow, including administrative policies to enrich our profession. She makes herself available for anyone who needs her and has been an 'optometric mother' to so many. For these reasons and more, I am sure that the committee will find her accomplishments worthy of recognition.
Mentoring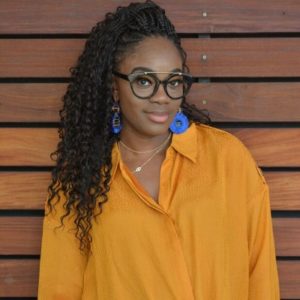 Essence Johnson, OD,  FAAO, Dipl ABO, Chief Visionary Officer at Black Eyecare Perspective, Dallas, Texas
Dr. Johnson is a tireless advocate of representation and access in the eye care profession. In her work at Parkland Hospital, she has been working on  strategies to address health and social disparities in the community. As Chief Visionary Officer at Black Eyecare Perspective, she is committed to opening doors to people of color, speaking at Historically Black Colleges and Universities, helping co-found the Black Eyecare Perspective Pre-Optometry Club – with more than 120 members. One nominator wrote that she has been instrumental in helping get 65 black and African American students into optometry school over the past two years; 35 of whom are going into their second year and 30 who are beginning their first year. Additionally, Dr. Johnson has worked with VSP in bringing a Mobile Eye Clinic to various Historically Black Colleges and Universities campuses across the nation."
Education
Stephanie L. Woo, OD, FAAO, FSLS, Founder, Woo University, Las Vegas, Nevada
As an indication that learning and education is a career-long endeavor, the WO board selected Stephanie Woo, OD, founder of Woo University or Woo U, bringing free or low-cost CE to eye care professionals throughout the country – especially during the pandemic. A teacher at heart, Dr. Woo created Woo U at the start of the pandemic, recognizing the challenges of travel and gatherings – and minimizing or eliminating the costs of acquiring CE by finding sponsors to offset the costs. Dr. Woo owns the Contact Lens Institute of Nevada, a clinic dedicated entirely to custom contact lenses, and she is a frequent lecturer, speaker and author on topics regarding specialty contact lenses. 
Innovation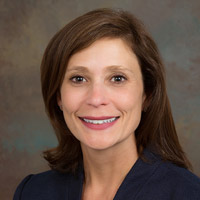 Leslie O'Dell, OD, FAAO, Medical Director, Medical Optometry of America, Shrewsbury, Pennsylvania
Her distinguished work in dry eye might lead some to think of Dr. O'Dell as a dry eye specialist, but that's far too narrow a niche. During her years working in a variety of settings, she kept being drawn to the more medical roles, which led to her role at Medical Optometry of America. Her nominators mentioned her passion to help all ODs and particularly women ODs thrive in medically oriented settings. One said, "She is always at the forefront of research and in the room when breakthroughs are being made. She is continually finding different ways to get this information out to all optometrists whether it's through publications, at the podium or podcasts… She uses her practice Medical Optometry of America to educate our peers on how to practice to the highest level of our scope as well as the highest level of care for our patients." 
Young OD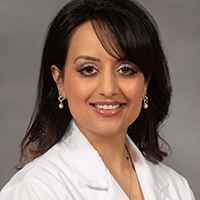 Roya Attar, OD, FAAO, MBA, Assistant Professor and Director of Optometric Services, Department of Ophthalmology, University of Mississippi Medical Center, Jackson, Mississippi
Since her 2013 graduation from The University of the Incarnate Word Rosenberg School of Optometry, Dr. Attar has achieved much. She has become an educator, leader and mentor – and continues on her own path of learning, pursuing a doctorate in healthcare administration.  One of her nominators said, "Dr. Attar is an inspiration all ODs, especially women because in less than ten years of graduation, she has demonstrated excellence in leadership roles in academia and she continues to be a mentor for other doctors and students of optometry. She is a great public speaker and has demonstrated so in her lectures and workshops in optometry meetings. Lastly, she has always been an advocate of community and public health services." In 2020, Dr. Attar was recognized by the American Optometric Association as Young Optometrist of the Year and by the Southern Council of Optometrists as Young Optometrist of the South, as well as having received multiple other recognitions.  
Industry Influence
Kate Hamm, OD, Senior Manager of Optician Engagement – EssilorLuxottica, Wichita, Kansas
While Dr. Hamm stepped into her role as senior manager of optician engagement only in August, she had been involved with the company's OD engagement efforts for more than a year prior. Plus, Dr. Hamm has been a podcast host and frequent writer for years before. She made her first strong impressions on the profession when she and her University of Missouri– St. Louis College of Optometry classmate began researching the wage gap and the impact of negotiating. Her nominator mentioned the impact of the work. "Because of her, I was able to negotiate an above-average wage for my first job!"
Business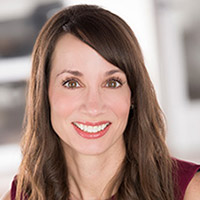 Selina McGee, OD, FAAO, Diplo ABO, BeSpoke Vision, Edmond, Oklahoma
In this new category for 2022, WO honors a woman OD whose business success stems from her qualities of leadership and innovation in business. Dr. McGee fits that criteria. She's a regular presenter, key opinion leader and advocate for the profession as vice president of Intrepid Eye Society and with other leadership roles. One presenter wrote that she ensures "her patients have a completely unique experience at BeSpoke Vision." Another said, "She cultivates a thriving practice by investing not just in her business but in her staff. She has a clear vision of what she wants for her patients and sets the example of how to achieve that goal." And another noted that she was the first OD in the nation to inject Botox and pushed the bar on what optometrists are allowed to do in the aesthetics field. "Her goal is to empower optometrists to excel and maximize their potential and is truly inspirational to young ODs because of how she challenges the status quo."
Congratulations to all the winners and nominees!
To view previous years' winners, click here.