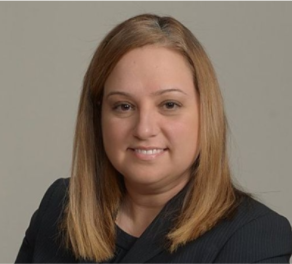 By Maria Sampalis, OD, Warwick, Rhode Island, and Founder, corporateoptometry.com
First-generation professionals are people who are the first of their families to enter a professional setting. These professionals hold an OD degree and are ready to climb up the ladder in optometry.
These first-gen ODs are hungry for success. First-generation ODs are open-minded and looking to get their name out there. Employers ensure these professionals grow and succeed throughout their time at the organization. Corporate optometry offers professional development programs that many young ODs take advantage of. First-generations often took advantage of mentoring and professional networking opportunities. First-generation ODs bring more diverse backgrounds and ideas to the profession.
A recent study found that first-generation ODs choose corporate optometry for their career pathway. In a Corporate Optometry Facebook survey, 92 percent of the ODs who responded reported that they were first-generation ODs.
UNDERSTAND THEIR JOURNEY
First-generation ODs chose optometry because of their interest in the profession.  First-generation ODs tend to have more experience in the workforce and connections in their local community compared to second-generation ODs. When looking for a job or looking for a practice to purchase, the advantage goes to second-generation ODs. First-generation ODs might lean to corporate optometry to the ease of employment and ability to fast-track to practice ownership through sublease. Furthermore, first-generation ODs might have more student loan debt compared to second-generation ODs whose parents typically earn a relatively high income and may help with tuition.
PRIVATE PRACTICE VS CORPORATE OPTOMETRY
Typically, second-generation ODs have been exposed to private practice over their lifetime and have preset opinions on corporate optometry. Corporate optometry has evolved over the past 15 years and will continue to evolve as it competes to attract ODs. Second-generation ODs might have more mentoring support from their family members and chances to inherit or purchase their family's practice and other private practices because of their family's association in their community. First-generation ODs might have more hurdles and barriers when it comes to practice purchases. It will be interesting to see if and how the private equity dynamic will change second-generation OD career trajectory. Possibly the shift from second-generation private practice owners will shift to more ODs looking toward leadership positions in the industry.
CONCLUSION
There are some disparities in our industry between first- and second-generation ODs. Some might be regional or within certain sectors in the industry, but a majority of it is that many first-gen ODs do not have a mentor or family member to guide them at the beginning of their careers. Corporate optometry tends to attract first-generation ODs because of ease of employment, accelerated rate to practice ownership (sublease) and a wide network to support these ODs with mentorship programs, leadership positions and professional development.