In order to bring a greater perspective to Women In Optometry, WO recently added 12 new members to its advisory board. Joining six current members, the new board of 18 is excited to share their stories and inspirations with WO readers.
________________________________________________________________________
The new board represents interests inside and outside of optometry. They come from a range of industry sections, including academia, private practice, corporate practices and more. The board includes two children's book authors, a competitive triathlete, an OD who is fighting breast cancer, women with side businesses to support optometry and more.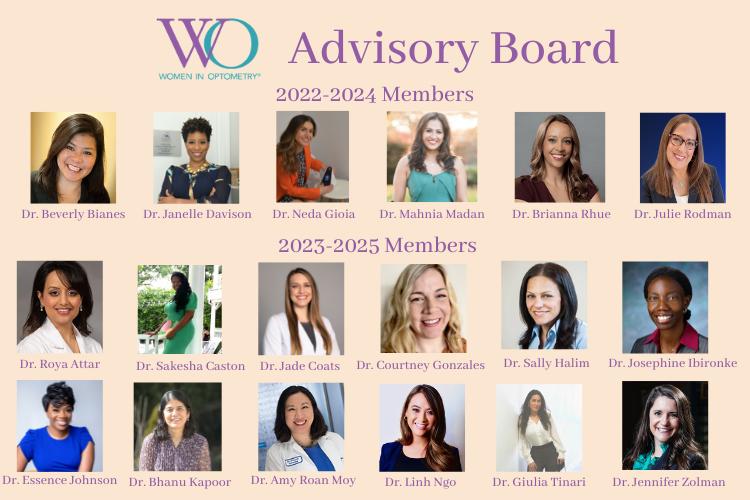 EDUCATION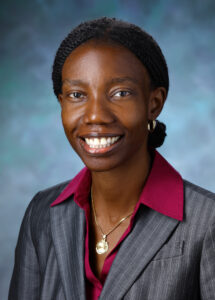 Josephine O. Ibironke, OD, MPH, FAAO, comes from an academic background. She is the Assistant Dean at the Kentucky College of Optometry and oversees non-clinical professional development. She completed a residency in pediatrics and has also dedicated her career to reducing preventable blindness in children.
After being featured in WO in 2016, Dr. Ibironke says she "felt seen and heard. I am a passionate advocate for our students, my teams and KYCO's mission." She hopes to share the message that everyone has a story to tell, and inspire other women to share theirs.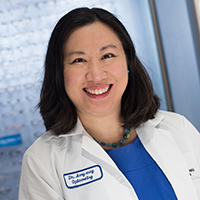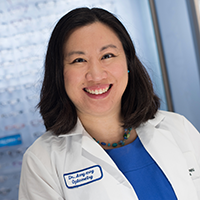 Amy Roan Moy, OD, FAAO, CPCO, FNAP, does that by teaching students at New England College of Optometry while also acting as the Chief Compliance Officer and Director of Health Center Networks. Dr. Moy recommends that everyone strive to continue to grow; she traveled to Washington, D.C. at the end of March to be inducted as a Fellow of the National Academies of Practice in the Optometry Academy to collaborate with other health care professionals to transform health care and well-being of the future.
Dr. Moy was inspired to become a children's book author by her eight-year-old daughter, who has Down Syndrome. Dr. Moy wanted to write a book about kindness and inclusion to help children to understand that differences are ok and, actually, pretty great. Her message is told through the story of Dottie in The Polka-Dotted Penguin, who starts her journey in the beginning of the story as a little polka-dotted egg that is different from all the other eggs.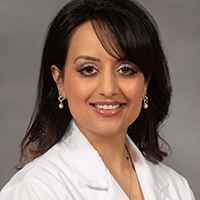 Roya Attar, OD, MBA, has also taken on an extra project– she is currently working on her doctorate degree in health administration and plans to graduate this year. She also serves as President of her local optometric society and is on committees for the AOA and AAO.
Dr. Attar was a 2022 Theia winner and shares Dr. Ibironke's mission for giving other women a voice in the profession. She hopes to share her extensive experience in a wide range of practice modalities with WO readers.
PUBLIC HEALTH & GOVERNMENT
Essence

Johnson, OD, FAAO,
 was also a 2022 Theia winner. As an advocate for public health she is an "HBCU made," residency trained community and correctional health optometrist. She graduated from the Pennsylvania College of Optometry at Salus University and completed a residency in ocular disease at Omni Eye Services of Atlanta. Dr. Johnson is passionate about improving patients' health and achieving health equity among underrepresented populations. She is the Executive Director of 
Black Eyecare Perspective
, where they are redefining the color of the eyecare industry 1% at a time through advocacy, action and accountability. Dr. Johnson is also making a difference in the career paths of scholars and alumni as the Director of Healthcare Careers at Uplift Education.
Sakesha Yolonda Caston, OD, is a graduate of the Pennsylvania College of Optometry. Although not the "traditional" optometrist, she enjoys being able to serve the profession in different modalities. Dr. Caston has worked in numerous capacities for the National Board of Examiners in Optometry for 22 years. She was able to be of service to our country and optometry in 2021 by providing eye examinations for soldiers in Hawaii preparing to deploy.
Dr. Caston was selected to speak as a panelist for the Women's History Month Celebration presented by the National Council of Negro Women, Fairfax County Chapter and Reston-Dulles Section in 2022. Her enthusiasm for educating others about optometry and eye health is of utmost importance. Dr. Caston is most proud of her son, Jesiah, who is the subject of her children's book, Mommy Loves My Little Toes, which was published in 2020. Dr. Caston is also an active member of Alpha Kappa Alpha Sorority, Incorporated.
PRIVATE PRACTICE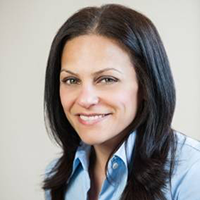 Sally Halim, OD, is also heavily involved in supporting others and giving back to the profession. She opened her private practice, Village Eyecare, in 2011 in Woolwich, New Jersey. Since then, she's had two children and spends time with her husband being active and traveling.
Dr. Halim says that as she continues to solidify her career, "the idea of giving back is more and more appealing." Being in the "thick" of the career, she says, has given her confidence in being able to share her experience and learnings with others. She's a frequent participant in various community events and charitable efforts, including "a program with area school nurses to help students in need obtain an exam and a pair of glasses."
The practice has also sponsored several local groups, including "the largest all-female triathlon club in the area," which sparked Dr. Halim's lasting "lifelong commitment to endurance sports."
She comes from a family of eye care professionals– her parents were opticians who "owned a Pearle Franchise for years," her uncle is a retired OMD, and her cousin is a leading pediatric OMD in the Chicago area. Dr. Halim is a triathlete. Check out her WO Me Minute on how her daily training regimen kept her grounded at the start of the pandemic.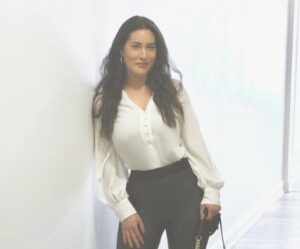 Like Dr. Halim, Giulia Tinari, OD, also comes from an optometry family. Dr. Tinari's sister, Paolo Tinari, is her practice manager and business partner. She commends her sister's commitment "to staying up-to-date with the latest innovations in eye care. Her passion and care is admirable."
Dr. Tinari graduated from Salus University in 2014 and started her private practice, Sorella Optique and Eyecare, in 2018. She is involved in ocular surface disease and often researches new ways to treat ocular rosacea, blepharitis, meibomian gland dysfunction, styes, chalazia and more. Read about the sisters' boutique practice here.
Linh Ngo, OD, owns two practices in the Sacramento area. She is a 2017 graduate from the Western University of Health Sciences and has spoken on numerous myopia control panels. As a new first-time mom, Dr. Ngo hopes to inspire readers to challenge themselves while finding a work-life balance that works for them. And she's done just that– she recently opened her second location, Sacramento Dry Eye Clinic, in 2022.
She continues to grow "as a practice owner, a leader, and as a female doctor juggling a career and family life," and looks forward to working with "this amazing network of women ODs."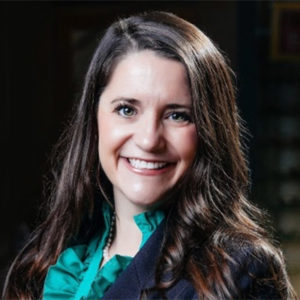 Jennifer Zolman, OD, owns Draisin Vision Group in Charleston, South Carolina. She says she was inspired to work with like-minded women when she thought about applying for a board position.
She is an adjunct professor at five different optometry colleges and the director of their residency program. She is on the board of COVD and is a chair member of AOA, InfantSEE and Children's Vision.
MODELS OF PATIENT CARE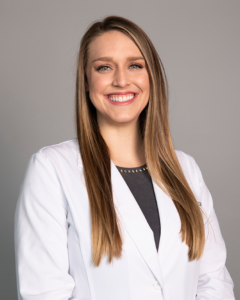 In October 2021, Jade Coats, OD, was named "One to Watch" by Modern Optometry magazine and Allergan. She credits her passion to various support systems and inspirations in her life, including her OD husband and Annette Webb, OD, her first personal optometrist and past president of the Arkansas Optometric Association.
Dr. Coats is an optometric physician and has balanced working in industry and an OD/MD practice since graduating in 2016. "While I continue to fight for expansion of scope and to help bridge the gap between optometry and ophthalmology," Dr. Coats says, "I also strive to represent my state of Arkansas on a local, state, and national level." She is also an active board member of the Intrepid Eye Society and YoungODConnect.
She's spent time volunteering with various organizations and, as a chondrosarcoma survivor, is a board member of Hope Cancer Resources in Northwest Arkansas. She was recently named a 2023 Contact Lens Institute Visionary and holds numerous roles, chairs and leadership positions throughout the optometric profession.
Courtney Gonzales, OD, works in a private ophthalmology practice in the greater Indianapolis area. She says she "could definitely speak to the challenges and experiences of finding that work/life balance being a married mom of two young children" as well as "continuing to work while going through breast cancer treatment". More than anything, she hopes to be a guide for anyone struggling with finding that balance whether it be due to family life or some kind of health battle and that there's more than one way to define success as a woman.
CORPORATE AFFILIATED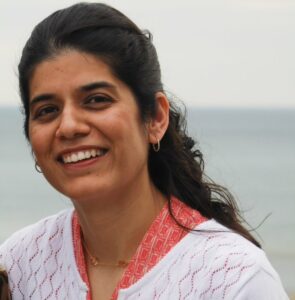 Bhanu Kapoor, OD owns Kapoor Eye Care, a corporate affiliated practice in the Chicago area. She is a member of the American Optometric Association and the Illinois Optometric Association. "I have learned a great deal from  my colleagues over the years," Dr. Kapoor says. She looks forward to "the opportunity to contribute to our awesome profession."  Optometry has evolved into a very dynamic and fulfilling profession.  It offers a lifelong learning opportunity and a way to give back to our communities.
Ask The Board
Have a question you'd like to hear a broad perspective on? Email mbijlefeld@jobson.com and she'll confer with a specific board member or a group.

To read more news from WO, click here.