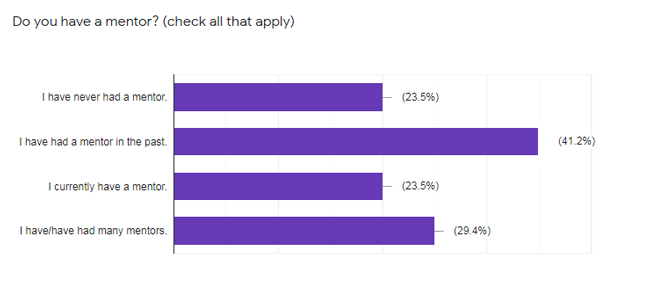 Many respondents to a recent Women In Optometry Pop-up Poll have felt the impact of a mentor: 41 percent stated that they had a mentor in the past, and 29 percent said they have had many mentors during their career. Twenty-four percent said they currently still have a mentor who they are engaged with. Another 24 percent stated that they have not had a mentor. Poll participants were able to select all options that applied to them.

Forty-one percent of respondents are currently a mentor to someone. Another 18 percent have been a mentor in the past.
When asked how they found their mentor, the most popular responses were that they asked someone they knew or that their mentor approached them. Sixty-five percent said that a mentor is a very important component in their career. Sixty-four percent said that their mentors have been both men and women.