Just more than 20 percent of respondents to a recent Women In Optometry Pop-Up Poll said that they had ever interviewed for a job while pregnant. Of those who said that they had interviewed while pregnant, nearly half did not inform the potential employer.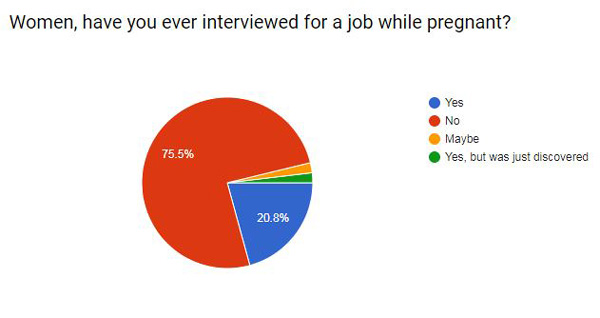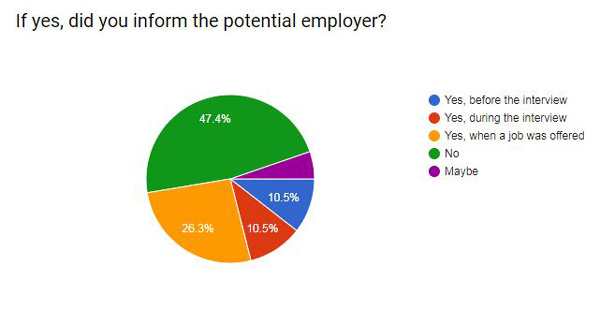 Nearly one-quarter of the respondents said that a pregnancy impacted their decision to look for another job.
Individuals who completed this Pop-Up Poll were fairly split down the middle with 49 percent as business owners and 51 percent as employees, and 62 percent of respondents said that the second trimester is the appropriate time to tell a boss about a pregnancy.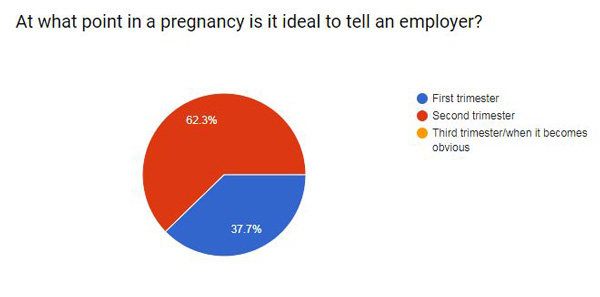 Just 11 percent of respondents took 3-6 months off from work. The most popular time frame among participants was 8-12 weeks with nearly 46 percent taking that amount of time. Another 25 percent took 4-6 weeks, and 11 percent took 2-4 weeks.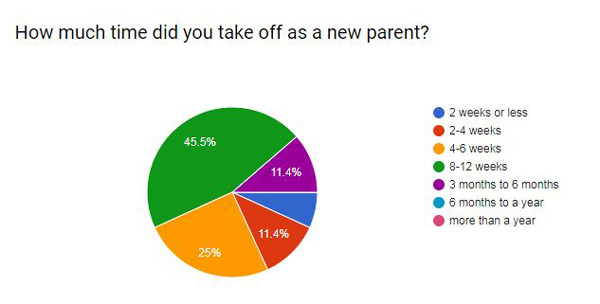 Many respondents shared additional comments on this tricky topic, which are included below.
I have read MANY discouraging stories from women in all types of professions who are judged differently about how they spend their time away from and at work once they have a baby. A male employee with a newborn is not judged as harshly. There is nothing equitable about this situation!
I hired a woman who I thought would become pregnant and she has and we are happy for her. She is an excellent technician. She even got certified while pregnant.
Recommend pre negotiating maternity leave for this and future pregnancies before accepting job.
Most employers choose not to hire a pregnant doctor, let alone pay for maternity coverage. They do not want to train them just to have them leave again 6-9 months . It is a hassel for them. With majority of women leading the class size and future of optometry , i wonder how things will change in 10 years. Also extremely few private practice doctor choose to even offer health insurance let alone maternity coverage. Doc's in retail who are independent, tend to lose money instead of paying for any coverage. Kids and career are two wonderful things all female docs want to achieve at same time yet pregnancy tend to step a female doc back by years. It is unfortunate and we have to choose one or the other instead of both.
Because of the recall system in our office, I noticed a decreased revenue for the first 5 to 6 years following my maternity leave – the months that I took off to give birth remained at decreased booking for that long after.
I recall the hesitation to discuss my interest in having more children after the first. I was also not promoted because I was female at a child bearing age so I left the position to be replaced by a man.
During first job as an associate OD ( in 1993), I became pregnant with my fist child. I told the senior optometrist who then said "things will be different now that you will have a child". I said no, I'm going to continue working full time and concentrate on my career, my husband stayed home with the baby. Eventually, the senior partner decided he didn't want to sell part of his practice to me and did not allow me to become a partner. I moved one year later to a practice 4 hours away, purchased the business and have happily been a business owner for 25 years.
I'm the practice manager. Most of my employees have told me in their 2nd trimester which gives plenty of time to plan and come up with coverage plan.