In a recent WO poll, we asked readers if live meetings still held appeal. The answer was – for many – a qualified yes.
Numerous meetings have local, regional and national draws, including the American Academy of Optometry, the American Optometric Association, Vision Expo West and East. However, the majority of respondents (86%) reported only attending live meetings if it was within driving distance (54%). In fact, one-third of the respondents reported that they did not attend any live meetings in 2023.
CONVENIENCE OF VIRTUAL MEETINGS
When it comes to CE credits, 40% of respondents said they would prefer to get their CE exclusively in a virtual format. One respondent said, "It is difficult to travel with a heavy work load just to get CE credits every year, and it costs a lot of money to travel." Another agreed, saying, "Online meetings are more convenient for several reasons for me. You don't have to pay for gas, drive for hours for a commute or be away from your children for the entire day. Almost all live meetings are held on the weekend, which means I have no weekend. I would rather be in the comfort of my own home and listen to the lectures. I also find it difficult to sit in a lecture hall for eight hours straight and prefer shorter segments of virtual CE."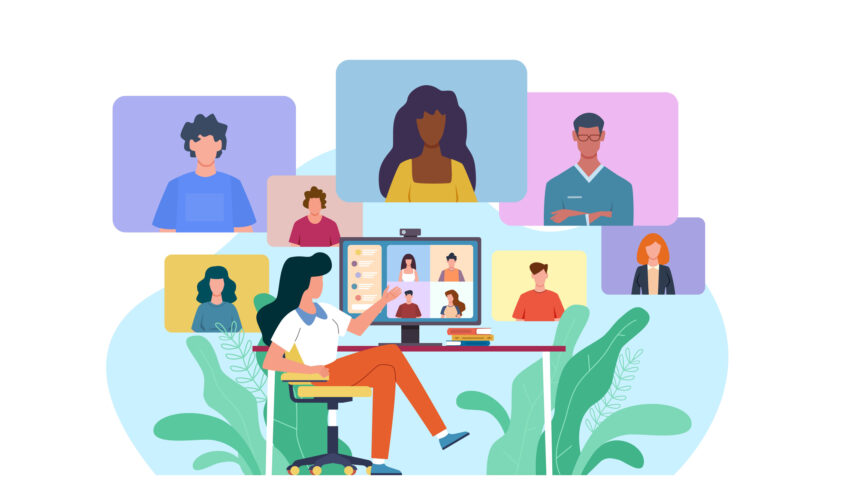 EXTRA BENEFITS FROM LIVE INTERACTIONS
Those who appreciate live meetings say the benefits extend beyond earning CE. "I feel we need live CE to stay connected to each other. It strengthens our relationships and our profession. It is also nice to talk with other colleagues to get more than just CE. I get to talk to them about what they are doing in their office and then I can take those ideas back to my office to improve what I am doing," said one respondent.
Another agreed, saying, "Virtual is nice if you need to get credits fast, but I feel like I retain more from live classes and it's nice to bounce ideas off other people." Plus, added another, live CE brings with it opportunities for travel.
Overall, respondents noted that the volume of virtual CE and meetings during COVID generally made them more positive about the virtual options, with 70% saying they preferred them. Twenty-one percent said that they're happy that live meetings are back, and nine percent said that experiencing virtual education hasn't impacted their opinion of the option.
PLANS FOR 2024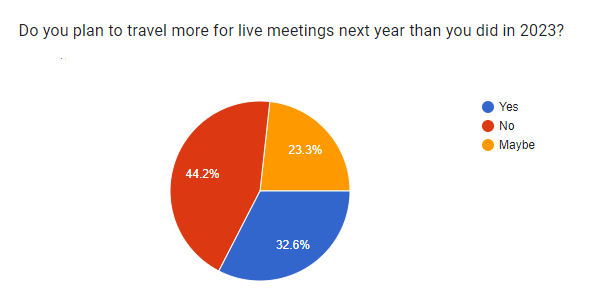 Nearly half of the respondents (44%) said that they are not likely to travel more for live meetings in 2024 than they did in 2023. Another 23% said that they might travel more and 33% indicated they were looking forward to traveling more in the year ahead.
The majority of respondents (80%) were female ODs and 14 percent were male ODs. Another seven percent were non-OD females.
To view past polls and responses from WO, click here.
Have a poll idea? Curious about something? Email us here.