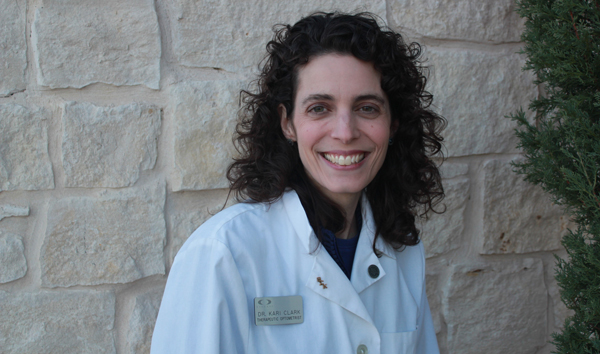 Kari Clark, OD, hired experts to help her as she made plans to open her new practice. But she didn't need much help in deciding where to open.
She was born and raised in Plano, Texas, north of Dallas and one of the fastest-growing cities in Texas. Her new practice, Frisco in Focus, is in the city of Frisco, just a few miles north of Plano. Frisco is growing fast, too. Twenty years ago, it had about 25,000 residents, and today its population is close to 174,000.
"Since I am from this area, I have seen the exponential growth occurring around me," she says. "First homes started to appear, then retail and medical office space signs began to go up at the corners of major intersections. I found a real estate agent who was familiar with the area, and we started scoping out potential locations."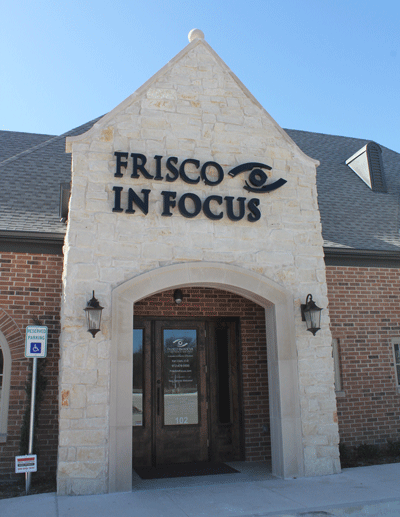 She found the site she wanted, on a main corridor through a relatively undeveloped part of the city. The 2,000-square-foot space is in a building owned by a dentist, whose practice is also there. "I wanted to find a great, visible location with space that allowed for future growth," she says. "The most challenging thing when I began this process was trusting that the patients would come," she says. Her family has roots in Iowa farming, and her plans in Frisco reminded her of the Field of Dreams movie. "
"If you build it, [they] will come" is a variation of the movie's favorite line. "I had to keep reminding myself that though the land around the location seemed desolate in the beginning, the predicted growth would support the practice eventually," she says.
She hired a construction firm that specializes in medical practices. In addition, the firm's interior designer used to own an optical display and design company. "So in addition to paint color and flooring options, she was able to guide me in things I would imagine that most designers don't think about, like the proper drawer size for fitting a trial lens kit or the width of the dispensing table to ensure good optician and patient interaction," she says.
For the interior design, she also sought advice from practice consultants from The Power Practice and a design team from Eye Designs. "The optical is the patient's first impression of the practice and of you. I felt that it was especially important that it be inviting," she says.
Opening a new practice requires some tough decisions. She retrieved her basic equipment from optometry school to see what she could use to start. She bought a new exam lane chair and stand because using anything old there was too jarring in her modern space, but the rest of the lane and pretesting equipment were refurbished. She has a decent retinal camera that will hold her over as she begins to be able to check off other items on her wish list, such as Optos and OCT technology.
She opened in December 2017. It took 11 months from her first work with a consultant to launching the practice. "This was longer than I thought it would take, but life is not always predictable, and there was much to learn along the way to make sure everything was done right," she says. She relied heavily on the expertise of her Vision Source® colleagues, her consultants, friends and mentors in optometry and different businesses.
Before launching this practice, she worked for nearly 16 years for a practice in Plano, 1st Eye Care, under the tutelage of Harold Codianne, OD. He was her optometrist when she was growing up, and he encouraged her to consider a career in optometry. He recently retired, after 50 years. "I hope I will be able to build the same level of deep relationships with families as he had with his," she says.
Businesses of every variety have to figure this out, and for Dr. Clark, that meant looking at the mostly empty land around her new practice location and envisioning the housing that would eventually be built there. She currently has one exam lane equipped, and there's space for two more, ensuring that she can manage the growth that she anticipates. "Most of the lease terms in my area were seven to 10 years, so I knew I needed to envision what my office might look like at the end of that time, and plan for all the space I might need."