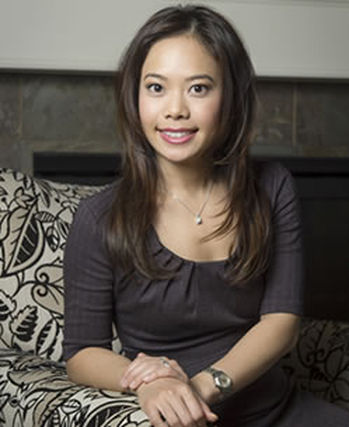 Jennifer Nguyen, OD, thought that Hurricane Harvey's arrival in Houston would mean an extra rainy Saturday and it would be back to business as usual by Monday. "I rescheduled patients for that Saturday [the day the storm was expected], thinking it would be just too dangerous to drive in heavy rain and high water streets," she recalls. Before she left for the day on Friday, she took her husband's advice to raise her equipment tables as high as they could go. She thought he was being overly cautious, "but I'm so glad we did that," Dr. Nguyen says.
As the storm made landfall, Dr. Nguyen started checking in on the situation at Eyescript Vision Care in Spring, Texas, via her office security cameras. Everything was fine for a while, until she saw water started creeping into her space. Shortly after that, the office lost power. At that point, Dr. Nguyen could only monitor the situation like the rest of the community, by watching the news and social media outlets from her home, which, thankfully, was unscathed.
The rain was relentless for days, but as soon as the Houston area got a break, neighboring small business owners took their kayaks to paddle to their own business. They were as concerned about their investment as Dr. Nguyen was about hers, and they shared photos of the shopping center that included her space. The next day, the owners of a neighboring restaurant took a kayak towed by a jet ski over to the center and emailed her photos. "My heart sank when I saw my furniture floating in the office with three feet of water," she says.
Dr. Nguyen and her husband drove to the water's edge periodically, waiting for it to recede once the storm passed. Within an hour of getting access to the office, "we were tearing out everything," she says. She's thankful to her friends and family who helped clear out her office and who helped watch her young children. The entire process of emptying the space was physically, emotionally and mentally exhausting, she says.
The landlord was very responsive and had a remediation company prepared to treat the office the moment they were done emptying the contents of the business. This included tearing out drywall, flooring and cabinetry to its bare bones; applying a chemical treatment to prevent mold; and dehumidifying the space.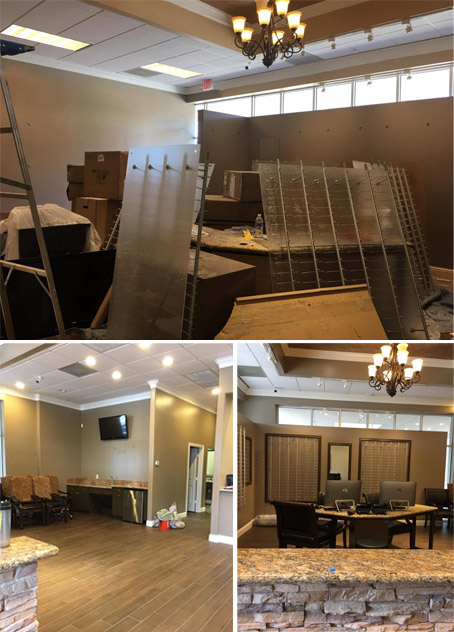 During this two-week process, Dr. Nguyen sought multiple bids from builders to repair the space; the low-to-high spread spanned $100,000. Contractors were in high demand. The entire city of Houston was damaged and needed repair. This caused some outrageous price hikes, she says. "We agreed to work with one contractor, but he never showed because he likely got a bigger opportunity," Dr. Nguyen says. So instead, they used a few different contractors and had to negotiate with the landlord over the course of a few weeks to reach an agreement of how much he would help pay for the rebuild.
Dr. Nguyen focused on getting up and running as fast as possible. She was not looking to do a complete remodel with moving walls—it was all about repairing what was damaged, including the walls, paint, floors and cabinets. All of the furniture, computers and phones were replaced. "Anything that was at three feet or below was replaced. Imagine anything on your desk and below," she says. She kept the look of the office as close as possible to its former space. It was only a four-year-old practice, and Dr. Nguyen was still paying her original loans. She saved where she could, but did so selectively.
They didn't move any of the walls, but a few steel beams that were damaged had to be replaced. The biggest changes were in new paint colors and some furniture and cabinetry. To keep costs down, she selected Formica counters instead of granite and used prefabricated materials whenever possible.

Storm recovery took longer than her original remodel when she started the practice in 2013. The space had been used by a title company, which had spared no expense in decorating, from beautiful walls to granite counters and stainless steel appliances to give future home owners ideas for their new purchases. So Dr. Nguyen didn't have to do too much to the space itself other than add a few more walls and sinks. While the Houston market is saturated with ODs, a focus on well-trained, experienced opticians and medical eye care helped her attract families in the middle- to higher-income range. "We started generating an income, paying off the rent, loan, salaries and bills in just three to four months."
After three months of storm recovery, Eyescript Vision Care reopened at the end of November 2017. Dr. Nguyen is particularly thankful to financial assistance from Vision Source® Foundation, and to the American Optometric Association, Texas Optometric Association and VSP. The donations helped in getting her back on her feet. Camaraderie among optometrists was strong during this difficult time, especially among her Vision Source colleagues. One of those doctors offered space once a week so that Dr. Nguyen could see her own patients while she was rebuilding, and another local optometrist donated equipment to Dr. Nguyen. "My fellow doctors and colleagues gave me advice and helped me see that, even though something bad happened, I could rebuild and grow bigger and stronger," she says.
Colleagues, friends and her family, especially her husband, helped her along. "He wouldn't let me give up, and he was by my side every step of the way."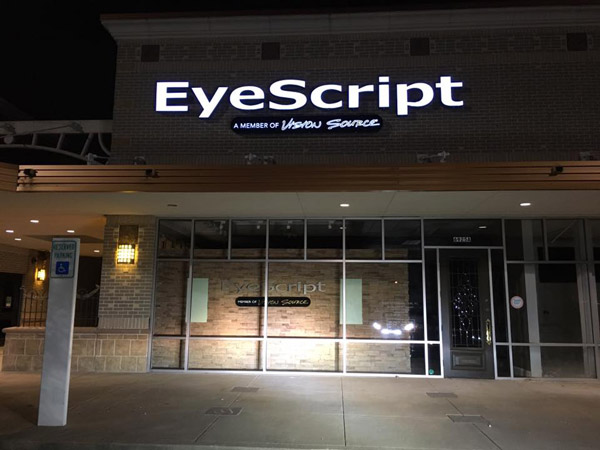 Advice for Weathering a Storm
Dr. Jennifer Nguyen shares her best advice after her experience with Hurricane Harvey.
• Get flood insurance—even if it isn't offered. It wasn't required at her property, and Dr. Nguyen thought she was in safe zone since other recent, devastating floods in the area had never come close to her office. But she's made the investment now. "I was being naïve thinking general liability was enough; it only had one small clause where flood and rising water was not an exclusion. It helped replaced some equipment, but far from what was entirely needed," she says.
• Raise your instrumentation or make technology portable. Dr. Nguyen is extremely thankful for her husband's advice to raise her instrumentation tables. She says that she would have lost so much more if she hadn't done that. Now, she's opting for portable medical carts for her everyday technology and supplies. "They can easily be packed up and moved onto a truck if there is another storm."
• Keep everything digital. While she had electronic health records, Dr. Nguyen had been holding on to documents that she thought she might need in the future. "As a new business owner, I wasn't sure how long to keep old paper invoices and credit card receipts," she says. Those boxes ended up resulting in a lot of extra work—setting out the paperwork in laundry baskets to dry before they could be taken to a shredding company to dispose of properly. "Now we are being as electronic as possible."