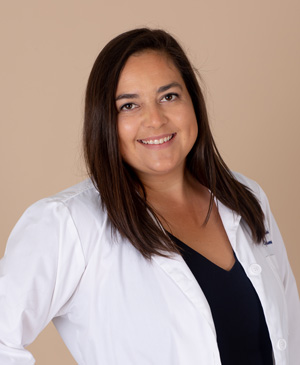 After her 2016 graduation from Southern College of Optometry, Katie Bond, OD, held a sublease with Target Optical and was on a path to purchase a private practice where she had been working. Then, in the summer of 2020—after more than a year of trying to negotiate a plan—she says that she realized it wasn't going to work out. "It was a blessing in disguise," she says, recalling how difficult it would have been to change the office culture.
She knew that she wanted her practice to be invested in its town and the local small business scene. By November 2020, she decided that the best way to achieve that goal was to start from scratch and open her own practice. "I could choose everything from the color of the door trim to our practice ethos. What experience do we want to give our patients? What type of local business do we want to be for our community?"
Dr. Bond had recently gotten married and relocated to her husband's hometown, about 30 minutes away from where she had previously been practicing. She started considering that area for opening a practice and was pleased to see the fast growth in the Greeley, Colorado, area. She studied a map of the city, marking the optometry, primary care and dentist offices and searching for dense populations of people without a nearby OD. An ideal location was in the geographical center of town where she could be the only OD in a mile radius. "I knew Greeley could sustain another office, and our prospective location was the perfect fit."
In April 2021, she found an empty shell in a health professional building across from a major hospital, also offering great visibility to the traffic regularly passing by. It had been vacant for years and was down to the concrete floor and outer walls separating it from the hallways.
By September 2021, the paperwork was all finalized, allowing for construction to begin.  There was lots of work to be done, starting with leveling the uneven floors, and about three weeks into the process, Dr. Bond found out some exciting news: she was expecting her first child.
OPEN FOR BUSINESS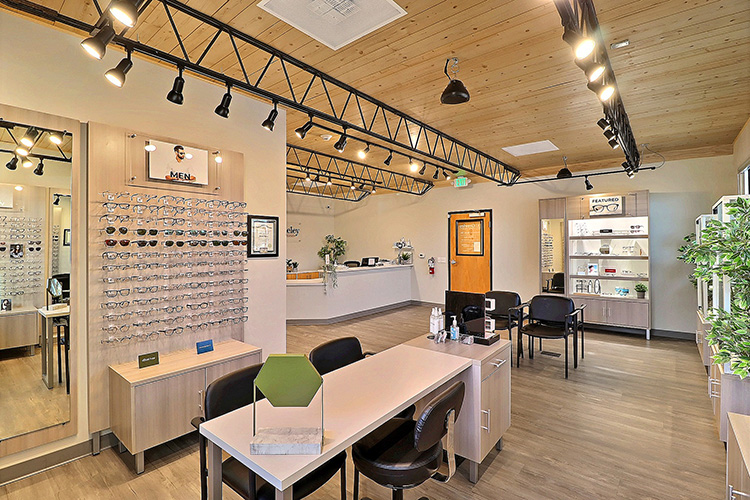 Doors opened for patients at Greeley Family Vision on Jan. 12, 2022, with one staff member, an optician who she had previously worked with who has more than 30 years of experience in the industry. The office has a pretesting room, a specialty testing room and one exam lane is set up for now. There's another room, already fit with cabinetry, to grow into as a second exam room.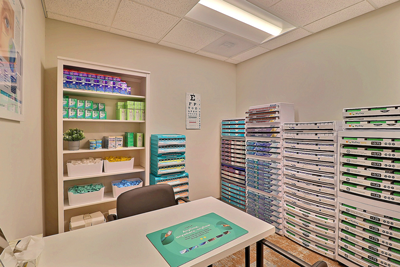 The space has a modern white look with black accents, which she says she chose for their functionality but also to keep costs down as a cold start. She says by keeping fixtures neutral, she can pick and choose what to update as time goes on while still staying true to the style of the space. There's also a private area for new contact lens wearers to practice insertion and removal, as well as stock trials.
She opted for a Marco TRS-6100 to combine her autophoropter and autorefractor needs, and she also started with an iCare tonometer and a Maestro for treating and monitoring pathology. Colorado recently had its scope of practice expanded to include laser privileges, so she's exploring if patient demand would create the opportunity to expand to that avenue.

Dr. Bond says that a few sources of referrals have helped her build the business so far, including colleagues she's met through the state optometric association as well as offices where she did fill-in work leading up to opening. "I tell my colleagues, 'I have the chair time open—I'll tackle your tough specialty lens fits; send the patient to me." She's particularly been enjoying referrals for specialty contact lens fittings and myopia management. "We're still growing, so I can dedicate time to those complicated cases. Being patient and not rushing these patients goes a long way." She's also been able to capture many Medicaid patients who previously went to local offices that were bought by private equity, and now the offices no longer accepts their insurance.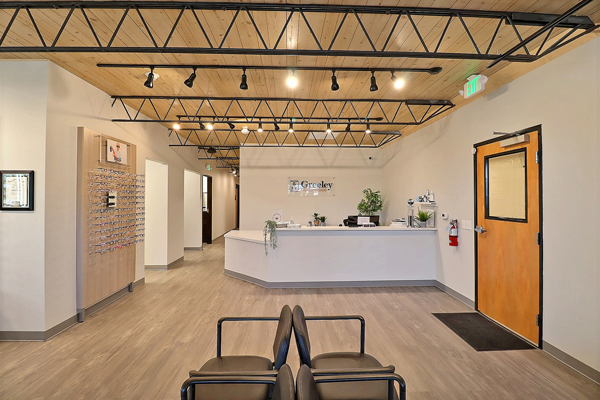 As she grows the community business, Dr. Bond is focused on her vision of using her practice to better the community coupled with the ability to be flexible to have time for her daughter. Dr. Bond jokes that she had two babies in 2022—her daughter and her office. "Having a baby in the middle of my first year put a damper on our momentum, but we are moving and grooving again," she says.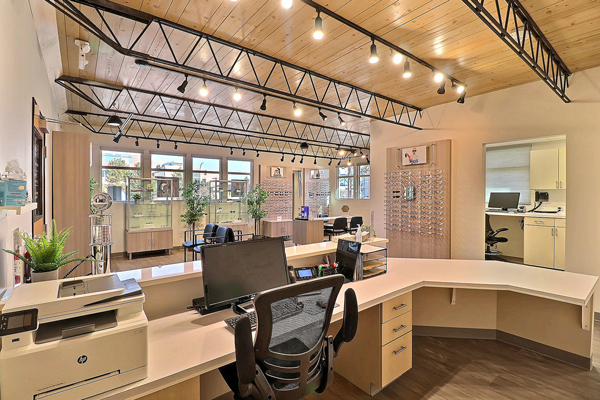 FOCUSED ON THE COMMUNITY
She looks forward to incorporating mission work with her office; she participated in several trips in the past. She's involved with the annual Turkey Trot, which starts and ends right outside the building. She's also partnering with an eyeglasses lab to provide a complete pair of eyewear for free each month to an individual in need identified by local non-profit organizations. She is starting with her local chapter of SAVA, a support group for sexual assault victim advocacy. It's a cause that Dr. Bond says is near and dear to her heart. "Some people have bad luck, and they need one thing to go right to change the tides; it can make a huge difference in their life."
"Popcorn Prescriptions"

Dr. Katie Bond wanted to make an impression on her youngest patients, so she's working with a local small business called Mom's Popcorn to provide a little treat after their eye exams. She's writing her pediatric patients a popcorn prescription that they can take to the popcorn shop and redeem for a bag of popcorn. It's just the first of many initiatives she hopes to roll out to have her office to benefit other businesses in town. "The rising tide lifts all boats, and I want to make Greeley even better than the town I fell in love with."
Read more practice design stories from Women In Optometry
See more about Dr. Bond's practice on its Facebook page.