After nearly eight months of negotiating, Angela Garza Offoegbu, OD, signed the lease for the future home of her practice, EYES of Cresta Bella, in January 2020. Her husband, Kennedy Offoegbu, who is a pharmacist and real estate agent, helped her through the process. By late February, it was time to start customizing the space, which is located in the endcap of a new construction building in San Antonio, Texas. Then the COVID-19 pandemic hit the nation just a few weeks later.
Dr. Garza did not let that deter her efforts. She had dreamed of ownership early on during her optometry education, looking forward to her practice management classes at the University of Houston College of Optometry and the opportunity to listen to lectures from practice owners "talk about how they got from A to Z, their journey and their struggles," she says. "The dream felt like more of a reality, but I had no idea how I was going to get there." She worked in several private practices after her 2014 graduation, and also did some fill-in work after her daughter was born in 2017. She took every opportunity to increase her business and clinical skills. Becoming a mom, she says, led her to seriously consider her next steps.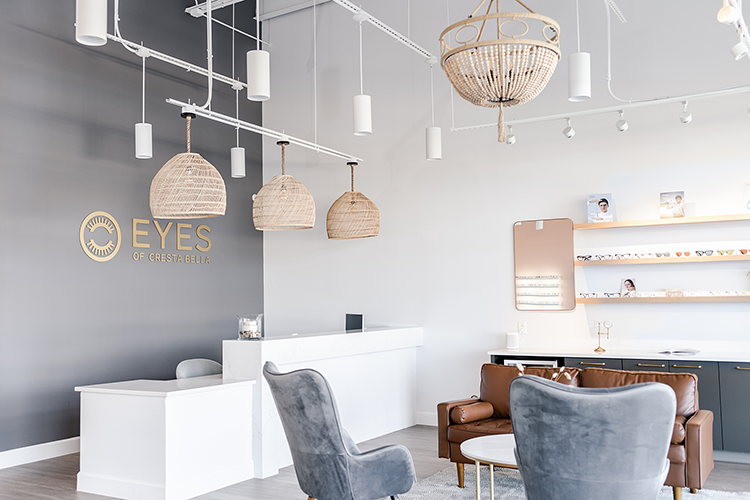 So while much of the world was on hold in stay-at-home orders, Dr. Garza was virtually generating an interest in the community on social media as her construction was underway. As she let potential patients know that she would be opening soon, she also started tentatively booking appointments as she neared the finish line. Since construction was deemed essential in her area, her team continued working in small groups and at a distance. The biggest disruption was in getting supplies, Dr. Garza says. "Everything was backordered or delayed, so we went with several Plan B, C and D options."
Still, Dr. Garza found the perfect pieces transform the 1,800 square feet empty shell into a tranquil environment where patients can feel right at home. The design is light, airy and chic with a combination of charcoal gray, a light rose cream and a deeper tone of pink which her visitors have described as salmon and dusty rose. "Personally, I'm a little eclectic, so I wanted something different: a beautiful space that would inspire people to not only see well but to feel good and get more engaged in their own eye care." There are detailed, beaded chandeliers in the optical, and she added rattan pendants to hang above the reception area. These pendants were one of her back-ordered purchases. "They are more decorative than functional lighting, and I loved them so much that I was willing to wait for those."
Another unique feature is the window from the optical looking into the lab, an idea inspired by ZAK, an optical in Los Angeles, California. "I wanted to highlight the work and craftsmanship of an optician; they don't get as much credit as they deserve," Dr. Garza says. The window will allow patients and customers to get a glimpse of lens edging or the adjustments that the optician will make on their eyewear. She plans to use that window as a display area for completed projects, showcasing different tints and features available.
Other must-haves in the space were modern equipment including an autophoropter, OCT and topographer, which were essential for the full-scope care she will provide to treat ocular disease and dry eye. There are four potential exam rooms; one is equipped now and a second will be used as an office. She hopes to grow into those spaces and possibly add an associate OD in a few years.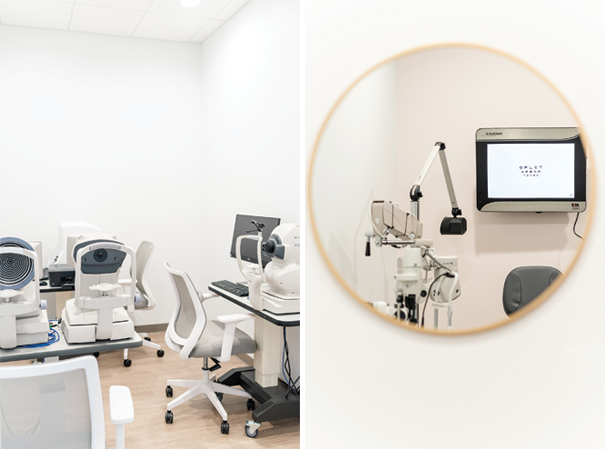 Finally, after one more delay waiting for her certificate of occupancy, the doors opened to EYES of Cresta Bella on July 27, 2020. Dr. Garza is excited for the potential—her office has great visibility from the main highway running through the northwest side of the San Antonio city, and her community is full of new development.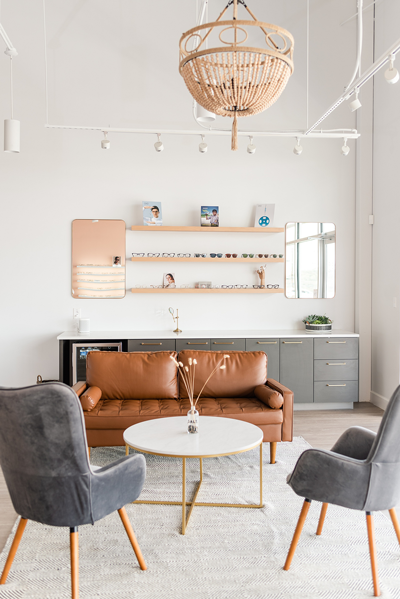 Dr. Garza had a full schedule of appointments for her first week open thanks to her outreach, networking and the guidance she received along the way from her practice consultants from iCare Advisors. "There's been a need for a while in this spot, and we are hopeful we will have a great start."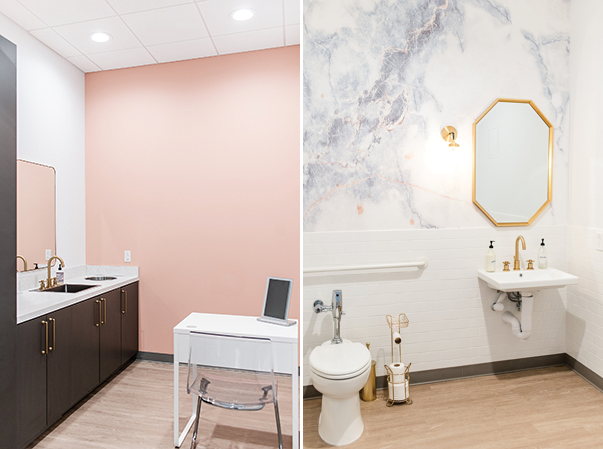 Photos courtesy of Melissa & Arturo Gonzalez, Melissa & Arturo Photography