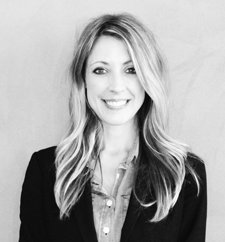 In early 2013, Alicia Telega, OD, was on track to opening a practice cold in Pittsburgh, Pennsylvania, when she hit a roadblock. "I was originally under contract for a building in another part of town but it didn't pass inspection due to structural issues," she recalls. The project was suddenly put on hold, which Dr. Telega now refers to a blessing in disguise. "It gave me a chance to re-evaluate where I wanted to be."
Dr. Telega had still been living and working in Virginia when she started her search several months earlier for a perfect practice location in Western Pennsylvania. "It was an obstacle not being here," Dr. Telega says. She was unfamiliar with the neighborhoods. She had already debated her options—purchasing an existing practice, entering a partnership and starting cold—before she moved to Pittsburgh, and Dr. Telega says that she was quite surprised that starting cold presented the best financial move. "I looked at all the opportunities, but they didn't pan out because practices for purchase were overvalued and needed a lot of updating."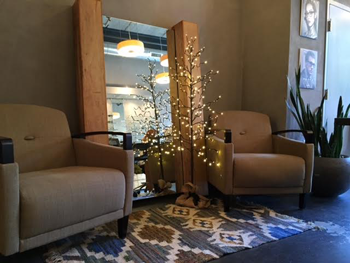 By the time the first deal fell through, Dr. Telega had already moved to Pittsburgh. So this time around, at least she could participate actively in the search for a new property. She came upon an area with a lot of new construction, and signed the lease in April 2013 for what would become Shadyside Eye Associates. "It's in an evolving, affluent part of town with a good backbone of businesses and housing," she says.
The new construction building was unfinished when Dr. Telega signed the lease, and the office would be on the first floor below a residential complex. "I was a student and renter my whole life and I had never even painted a wall, and now I had a shell to outfit and design," Dr. Telega says. "I had a team that really worked with me to make it happen." She hired a friend of a friend, whose construction and design company focused on eco-friendly finishes and custom furniture. Together, they designed a blue print.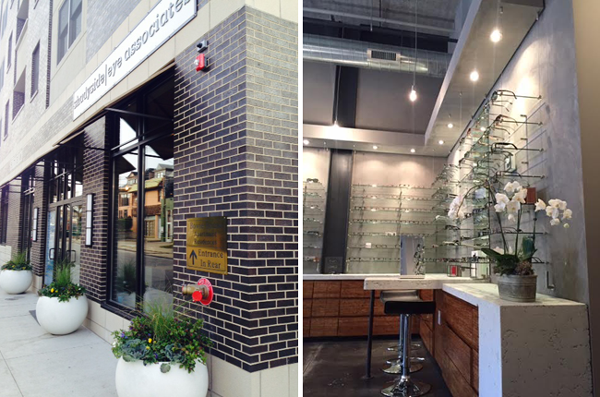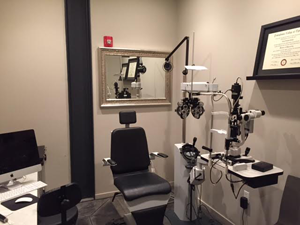 By June 2013, she was able to get into the space and make it her own. She's divided rooms with space to grow, using one exam room, one pretesting room and a contact lens lab area. The concrete floor and industrial look pays tribute to Pittsburgh's history, she says. The textured walls were made of clay, and the countertops were all custom, hand-pressed to achieve a grainy look in the reclaimed wood. "We kept the space bright, open and airy." The gray color tones are spa-like and soothing to visitors, and there is a minimalistic, clean look with contact lens trials and all additional clutter stored out of sight. It's a simple design that adds to the overall boutique style that allows patients to relax while receiving personalized eye care.
Shadyside Eye Associates opened its doors in September 2013, and Dr. Telega says she is pleased with how the area continues to develop two years later and how the business has blossomed from seeing just one patient per day to a full schedule with appointments booked for several weeks.