When Alissa Wald, OD, decided to move her practice, OC Eye Designs Optometry, to a new location in Costa Mesa, California, in 2010, she hired a designer whose experience was in retail, not optometry. "I wanted a modern, open concept with exposed pipes and wires. I didn't want a sterile look with straight lines," she says.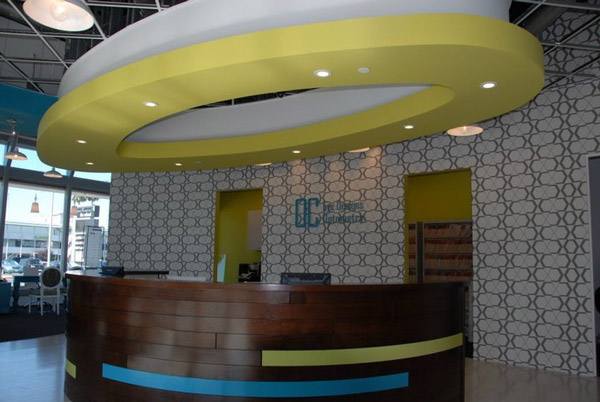 A plan for a curved front desk inspired much of the rest of the design. There's a large frame display in the middle of the office, also curved. And the dispensing desks are curved, too. Even the wallpaper has a curved design in it. The lighting above the desk mimics the shape of the desk. A large curved design holds several can lights that illuminate the front desk. The wall of windows also floods the space with natural light. "The windows are fabulous.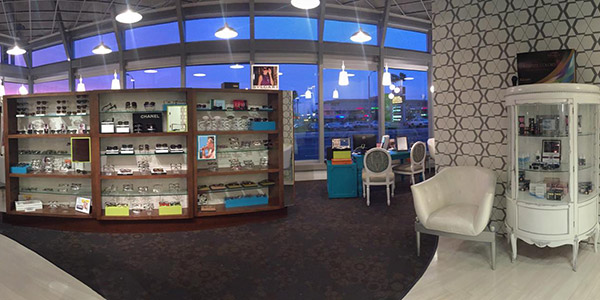 This used to be a Hamburger Hamlet, and where the windows are used to be the outdoor atrium of the restaurant," she says.
Dr. Wald says friends worried about her decision to move in the middle of the recession, but her practice grew 25 percent that year with the expansion and graceful new space.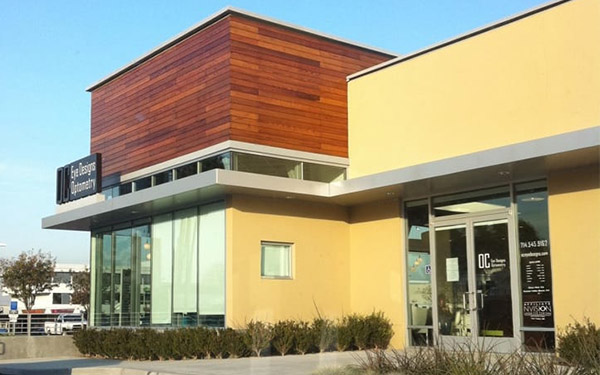 Click here to see more offices featured on The Physical Space that incorporate curves in their designs.