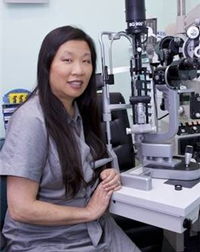 Several years ago, Carolyn Wong, OD, was looking for tile flooring to update her office décor. She has four bathrooms in her Los Angeles, California, practice, which each had glass tile floors. She loved the look, so she searched on eBay—and found exactly the flooring she was wanted. She couldn't believe her luck when the only retail store for this company was in nearby Beverly Hills. She called the store and asked why they were selling their tile so inexpensively on eBay. The answer: the store was moving its warehouse and didn't want to have to pay to move the tile.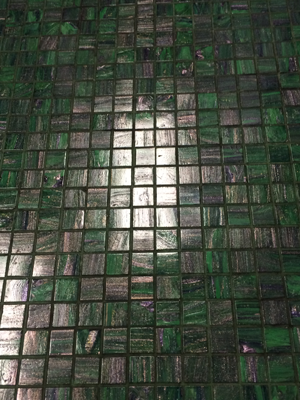 "This glass tile normally sells for $28 a square foot, and the company was selling it for $3 a square foot. Typically, installation is another $25 a square foot. But my brother-in-law installed it, one room at a time, over the course of several evenings in a three-week span. I never even had any downtime," she says.
The flooring that would have cost about $40,000 (not in her budget) ended up costing her about $12,000. Most patients don't really know the quality of the flooring, "but every time I have patients who are architects or interior decorators come in, they know. It's pretty impressive," she says.
The floor isn't her only accent. She has decorated the office with what she calls "art installations," which include decorative pillows and flower vaults hanging from the ceiling, as well as unusual works of art on the walls.
The flooring proved to have an unexpected bonus feature: the reflections on the surface make a great demonstration area for her to staff to explain the benefits of polarized and antiglare lenses.