Since this article was first published, Dr. Ito's practice was broken into on May 31 and suffered heavy damage. She and her team worked together to reopen a few days later. For the latest on her office, visit the practice page on Facebook.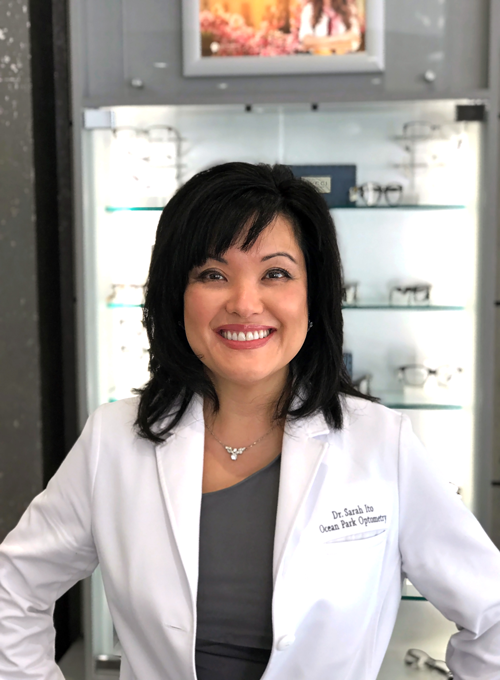 Sarah Ito, OD, spent her first eight-and-a-half years of practice in a corporate lease at a Sears. It was a good fit—her children were young, and she was able to work three days a week with a good income. She ran her corporate practice as a private practice, providing additional testing and incorporating electronic medical records. From the time she was in optometry school, she held the goal of owning a private practice, taking as many specialty services and business courses as possible to prepare. She took her first orthokeratology course in the early 1990's prior to graduation and personally wore orthokeratology lenses from that time. Eventually, as the expectations and industry changed, she felt like it was time to make the shift.
When she came across a sale listing in Santa Monica, California, in an excellent location, she moved on it. After the purchase in 2002, she continued providing the bread-and-butter services that had brought the practice to this point; exams, contact lenses and eyeglasses, while adding new services and products. She remodeled the physical space to make use of every valuable inch of its 980 square feet, incorporating the latest advances in medical technology. It was not a completely smooth transition, though. The previous doctor had his own way of running the practice, and the staff members could not adapt to her new ideas and her desire to be an early adopter of new technology. The transitional staff members were lost one by one, and she was left training all new staff members.
Over time, she realized that she was operating as an office manager, not a business owner. The practice grew successfully over the years, but in the past several, she had a great impetus. "My son is in optometry school, and my daughter wants to go to optometry school. I need to create a model for the business where it can be duplicated." Starting a couple of years ago, she expanded and rebuilt her practice and hired two part-time associate doctors, changing the way the business is run.
CARRYING THE LEGACY
While Dr. Ito started with the basics, her practice, Ocean Park Optometry, has grown to include a variety of in-demand specialties, such as orthokeratology, dry eye, scleral contacts, medical optometry and neurovisual medicine. Part of her practice stems from learning from Debby Feinberg, OD, FAAO, of Vision Specialists of Michigan, who has done groundbreaking work in binocular vision dysfunction (BVD) for patients who experience dizziness, vertigo-like symptoms, chronic headaches or learning issues. Dr. Ito trained with Dr. Feinberg. Dr. Ito's patients can find on her website a TedXDetroit video featuring Dr. Feinberg as well as another video on BVD so patients who have these symptoms know that there might be help for them locally. She also completed the 100-hour training program given in San Diego by Robert Sanet, OD, FCOVD, to complement her treatment options.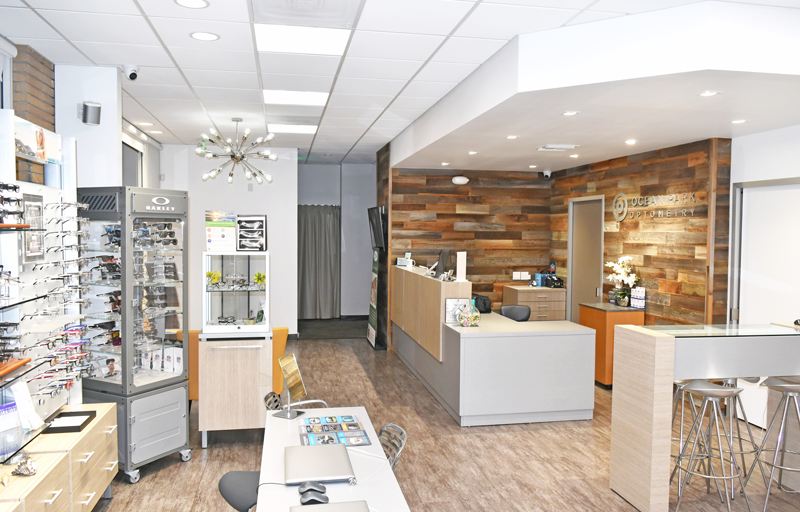 Another formative figure in Dr. Ito's career was the late Stuart Grant, OD, who was a pioneer of orthokeratology. When Dr. Grant passed away, his widow, Cheryl Grant, was searching for a practice where she could refer his patients and chose Dr. Ito, who has expanded her knowledge through the continuation of Dr. Grant's work. Dr. Ito also prides herself on being able to offer multiple kinds of treatment to patients across the board. "We try to treat the whole patient. When I can, I give them alternative therapies," she says, noting she can recommend nutritional supplements for patients of macular degeneration as well as behavioral changes and therapeutic interventions for myopia management and dry eye.
FINDING INSPIRATION
Finding ways to keep work meaningful and fulfilling is something many ODs know about. Dr. Ito and her husband regularly attend Tony Robbins events all over the world. She shares the personal development concepts with her team with monthly trainings by a professional coach. The team holds daily and weekly meetings to create ways to provide extraordinary service and products to patients. Periodically, the office is closed to provide time for the entire staff to attend off site continuing education or events. Longevity and loyalty of staff is rewarded with gifts, such as a week resort stay of the staff member's choosing.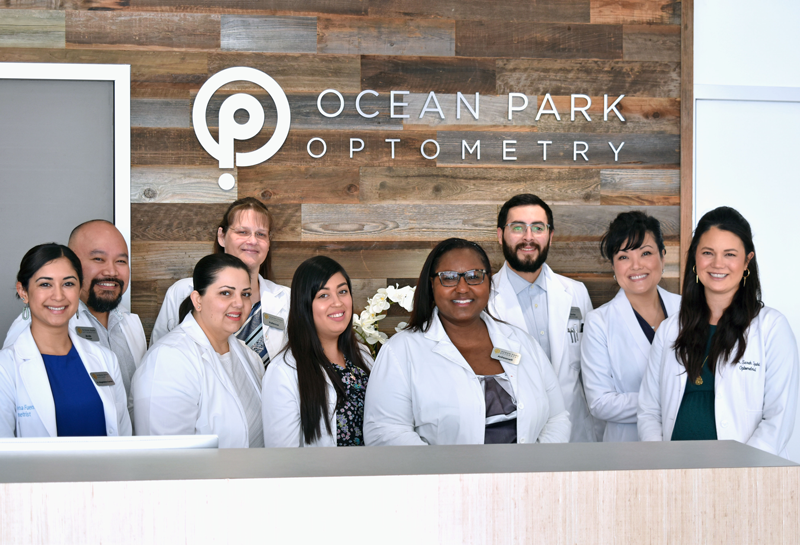 She is also part of a women's optometry peer study group in California. "We have a handful of members, all business owners. We meet periodically and share ideas—it makes me excited to share ideas when I learn something new." From leadership to business backgrounds, the ODs bring their different experiences to the table, and expand everyone's horizons. Finding ways to inspire her staff as well as herself is something Dr. Ito looks forward to doing more of in the new year. "We have a unique staff as most of our opticians have been managers somewhere. They are a very high-functioning group. I am so fortunate to have a staff like this." She chooses her team carefully for their integrity, ability and caring.
One tactic Dr. Ito looks forward to implementing deeper is from The Great Game of Business. In this practice, everyone in the company is encouraged to behave as if they are owners of the company, taking ownership of one or more key practice indicators or metrics. This way, everyone feels more ownership and pride over the output of the business. The plan includes profit sharing, bonus programs and games to motivate staff. "Our overall goal is to increase profit, but we want to make it fun."