The Physical Space showcases the love and hard work that you and your colleagues have poured into your offices, whether opened as a cold start or purchase. It's an honor that this channel also serves as a place for inspiration. As one doctor shares her story, many others are browsing through to find elements that speak to them for their own spaces.
These two stories are another example of inspiration found in The Physical Space. Vanessa Michel, OD, of Redmond, Washington, was among our original collection of office design stories, and the ellipse-shaped mirror pattern stood out to Alyssa Snyder, OD, Marshall, Minnesota, as she dreamed of how her own office space would look.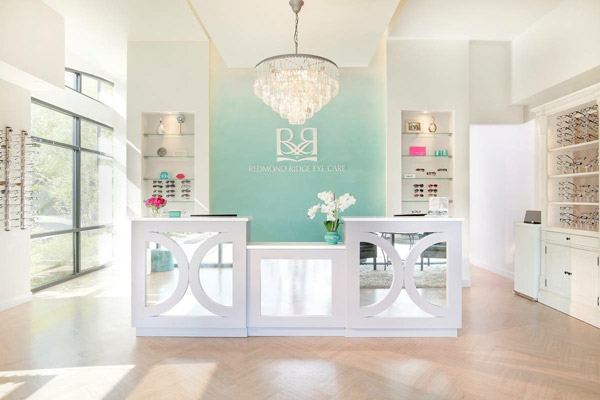 Click here to read Dr. Michel's story.
Click here to see how Dr. Snyder implemented this idea in her own space that's more than 1,500 miles away.