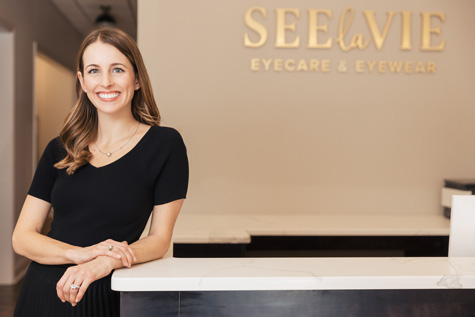 Practice ownership was always in the cards for Kayla Volkert, OD, but the timing and location had to align just right to make it happen. She was president of the private practice club for three years leading up to her 2017 graduation from the New England College of Optometry, and then she joined her husband in rural Pennsylvania where he was attending medical school. She became an associate at a private practice, and the husband-and-wife team were excellent role models who had a patient care philosophy aligned with her own. "They believed if you treat the patient right, the money will come," she recalls "It could have been my dream practice, but it was in the wrong location."
When her husband was matched for residency in Charleston, South Carolina, she worked in another private practice. This one wasn't as great of a fit as the patient volume wasn't quite ready to accommodate an associate. Dr. Volkert made a move to work alongside an optician in her boutique in downtown Charleston, a change that gave her a great perspective on practice ownership. "I was the only doctor, so I could run my own clinic and I could schedule how I wanted," she says. "That gave me a taste of ownership without the risk of owning. I really loved how she ran the optical, which was a very high-end boutique setting."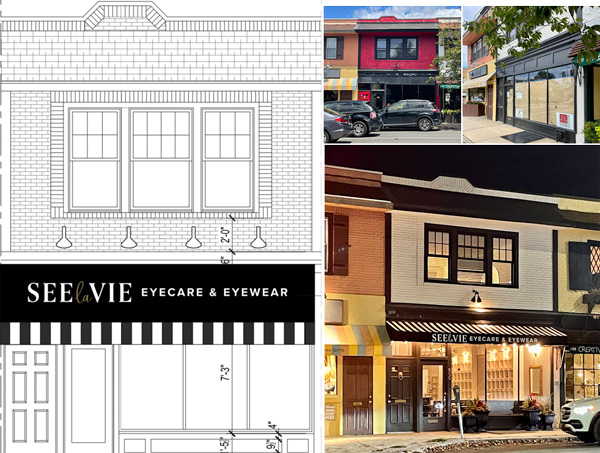 Then, in January 2021, Dr. Volkert's husband matched for his fellowship back in Pennsylvania, near his family and Dr. Volkert's family, who grew up in PA. "We were closer to home, and I had a lot of experiences. I was finally in a place where I could stay and lay down roots." Dr. Volkert recalls that he was matched on a Tuesday, and by that Saturday, she already had a call lined up with iCare Advisors, who she says provided great guidance through her opening process.
READY FOR PRACTICE OWNERSHIP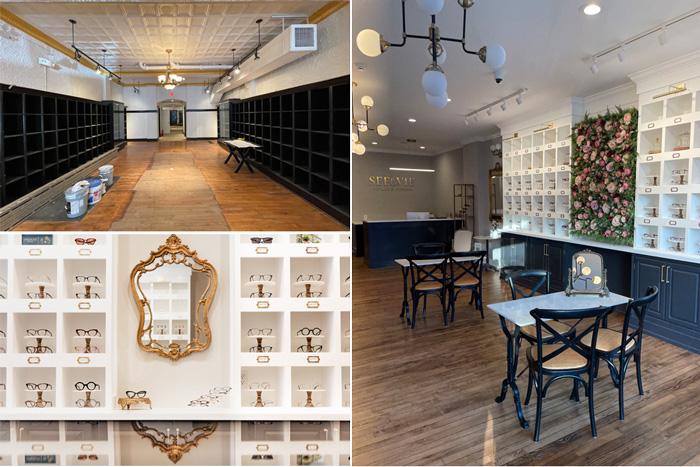 The couple relocated to Pennsylvania in the summer of 2021, and Dr. Volkert worked a few corporate jobs to make a full-time schedule, all while making plans for her own practice. She viewed a handful of locations thanks to the suggestions of CARR Health Care Realtors, and she says that she fell in love with her future location on the spot in August 2021. Located on a main road with lots of foot traffic in Bryn Mawr, Pennsylvania, it was the perfect location to bring her vision for a European-style boutique to life.
By January 2022, the terms were agreed upon, the lease was signed and Dr. Volkert took the plunge into practice ownership. The 2,200 square foot space was a former record store, so it was a large open space that needed some structure. She put in two exam lanes and a room for her dry eye spa, and there's a finishing lab in the back of the space. Must-have technology for opening included a virtual visual field, optomap instrumentation, a topographer and an iCare Tonometer for a drop-less eye exam. "We can do a dry eye analysis without anything invasive, and it's a super-smooth, touch-free experience." Dr. Volkert's wishlist for the space includes OCT and IPL technology.
STYLE FOCUSED ON THE DETAILS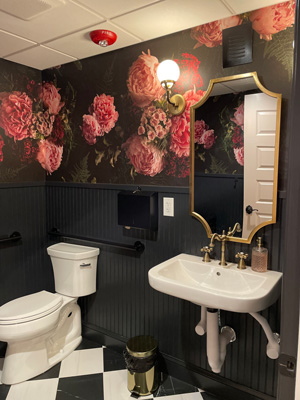 She hopes the office will remind patients and customers of a French bistro or café with its black and white décor with a pop of color in blush pink, as seen on the exam lane doors. There are vintage gold mirrors and black bistro-style seating in the optical, which is full of all independent frame lines.
The style even carries over into the bathroom that features a unique black wallpaper with pink and white flowers. "It's really dark and moody." Dr. Volkert even repurposed some of the record cubby shelving from the former owners into apothecary shelving for an old-fashioned feel.
Dr. Volkert chose to name the practice See La Vie, a spin on the French phrase c'est la vie that means that's life. "To me, See La Vie means see life, and our motto is to help people see life with clarity, confidence and style," she says. The doors opened to the office in November 2022, and Dr. Volkert celebrated with a grand opening on Dec. 1 with her friends, family and her first staff member, optician Ashley Reyes.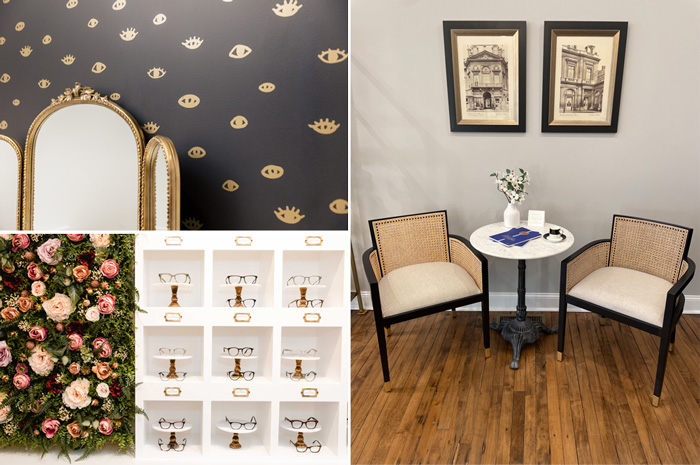 The stars aligned for Dr. Volkert and her journey to practice ownership; not only is she in the right location, but the timing was truly just right for spending time with her son, who is now 7 months old. "It was so nice to be able to be home before the office opens." She plans to keep a pack-and-play in the office for the early days as she builds up her schedule. "I'll still be really involved in his life and present when I'm not seeing my patients. Having a family has been a big motivator to be on my own."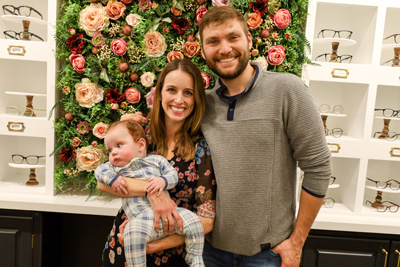 Read more practice design stories from Women In Optometry.
See more about Dr. Volkert's practice on its Instagram page.