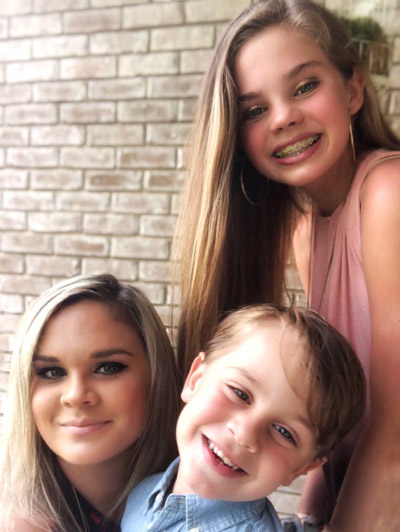 After spending nearly a decade at University of Alabama at Birmingham for her undergraduate and optometric studies, Tracy Millwood, OD, says she knew she was ready to get away from the metro area and settle in a small town. Uncertain of the exact setting she wanted to plant her roots in, she tried out a few—filling in at private practices and traveling around the state of Alabama to provide eye care services at nursing homes, for example. She also took on a retail sublease and built her practice there for 4.5 years, when she says that she decided it was time for something different.
Dr. Millwood saw great potential when she looked at the small town of Hanceville in the spring of 2017. There weren't any optometrists in town or any of the surrounding communities, and it had a safe and homey feeling that reminded her of her own hometown, an important factor since she would be bringing her children there.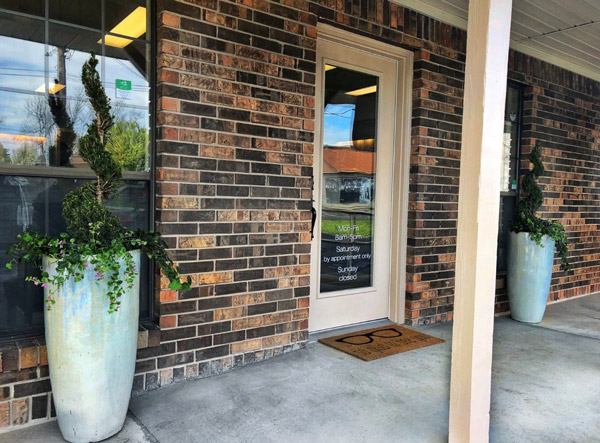 It didn't take long to find a location for Love Your Eyes in Hanceville's historic downtown. Dr. Millwood's friend, an optician who grew up in town, helped her narrow down the search. The main highway is just a block away, and there are many shops and boutiques nearby with lots of foot traffic. There's even an old-fashioned drug store with a soda fountain. "It's like you're in a Hallmark movie," Dr. Millwood says.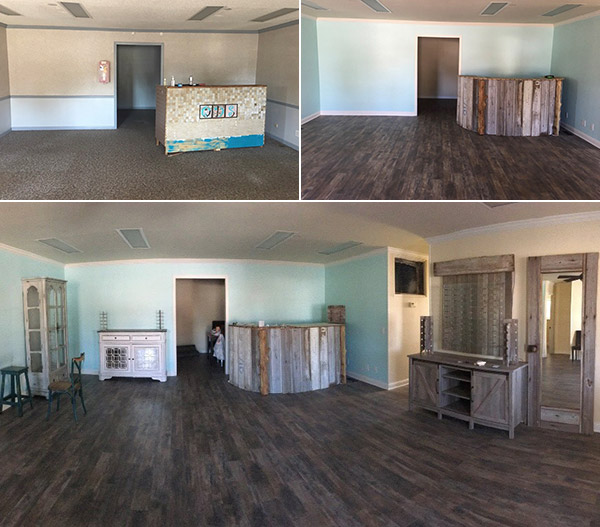 A small historic home with three bedrooms was transformed into her office, which was named in honor of her grandmother's maiden name and Dr. Millwood's daughter's nickname, Love. The living space in the front of the house became the optical and former cubby spaces used for files are now used to displays eyewear. The three bedrooms were converted into an exam lane, a pretesting/contact lens room and Dr. Millwood's office.
The space has a rustic, repurposed look, and Dr. Millwood is thankful to her brother, who is a contractor, and her father for building most of the furniture from her front desk to her frame boards. "My dad, brother and husband really helped me out a lot," she says. "I would show them a picture for inspiration, and they would take that and run with it." The wood for these pieces came from a 100-year-old barn, and patients are always asking Dr. Millwood where she found the unique pieces. She's also incorporated details in furniture and decor with the color teal that matches her practice logo.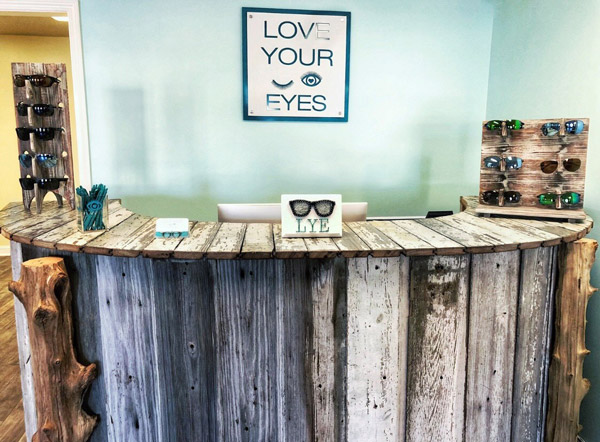 The practice will focus on primary care, and Dr. Millwood wanted an experience to wow her patients from the start. "It's a little fancier than the setup I had in the past, and everything is digital so I'm excited about that." She expects the next purchase from her instrumentation wish list to be a lens edger so she can offer faster turnaround time by completing eyewear in house.
The doors opened in March 2018, and Dr. Millwood celebrated her grand opening in May. "I was starting from scratch except for loyal family members who followed me along the way," she says. She's still working in her sublease location four days a week and at Love Your Eyes two days. The new office is open a total of four days, with her optician on standby for services when she is not in for exams.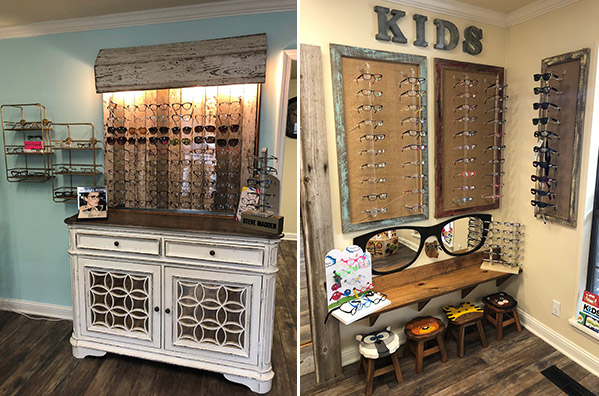 She's marketing her services in a number of ways, from local radio and community shopper's guides to walking around and connecting with the other small businesses in the downtown area. Colleagues prepared her for the slower pace to start, and she's hoping to transition over to the office fulltime by early 2019. "With two kids and one on the way, I can't keep working six days a week," she says, laughing.
As she consolidates her work to Hanceville, Dr. Millwood is also considering expansion opportunities for the Love Your Eyes brand with the opening of one or two other locations in the surrounding towns that are also without any optometrists. And down the road, when her children are older, she also looks forward to participating in more mission trips to provide eye care service. These service trips led her to pursue optometry for her career after witnessing the impact medical eye care and a pair of eyeglasses could make on a person's life.