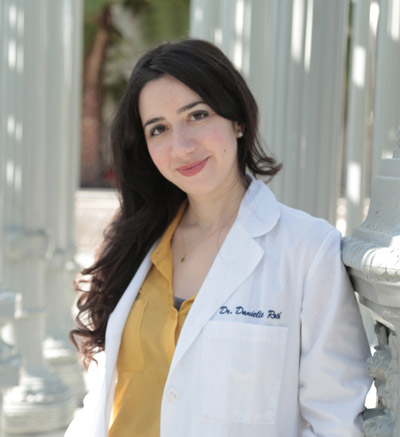 With baking
When optometry school friends of Danielle Roth, OD, see her Instagram page where she displays her delightfully beautiful and delicious treats (@eyedocbakes), they always ask her why she never baked for them during school. "My grandma was an amazing baker, but I never touched an oven until the summer after optometry school," she says, laughing. Dr. Roth traveled to Europe following her graduation from Southern California College of Optometry [now affiliated with Marshall B. Ketchum University], and she says that she was inspired by the delicious and intricate baked goods. So she taught herself to bake upon her return to the U.S. as she waited for her optometry license.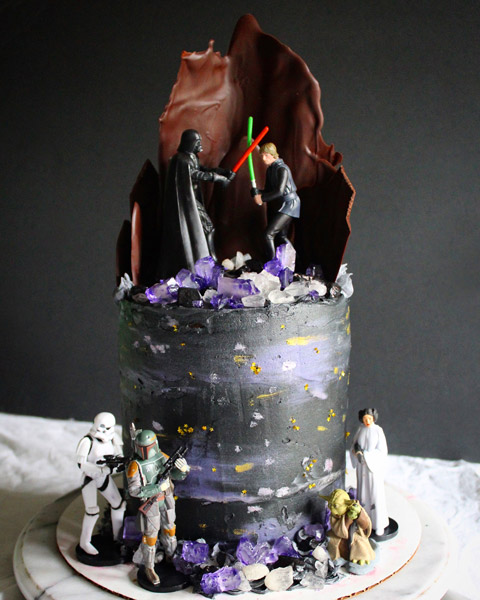 Dr. Roth scoured Pinterest for concepts and ideas, read cookbooks and drew on lessons learned from time spent with her grandmother. Then she began to create. "What I like about baking is that it's challenging and visually creative," Dr. Roth says. "The aspect of visually pleasing designs drew me to it."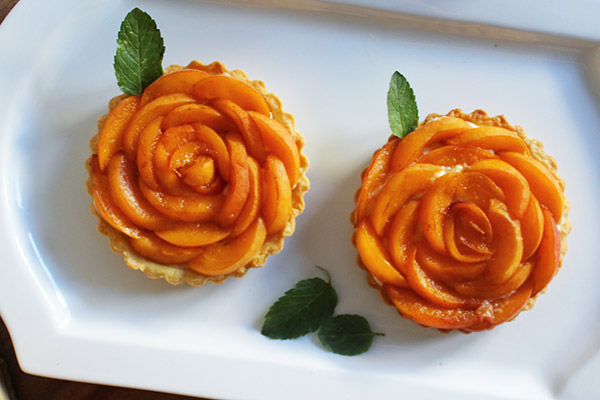 Her favorite desserts are often her most complex works of art. "While the taste is important, for me, the look is more important. You really do eat with your eyes, so if something looks appealing, you are going to want to try it." One of her recent impressive creations was inspired by photos of the cityscape that Dr. Roth snapped during a recent visit to Cuba. Built upon a foundation of a mango cake, she individually colored chocolate forms around the cake to replicate stained glass and the cars lining the roadway.
No matter what the dessert, you'll never see Dr. Roth reaching for a boxed mix. "It's funny because I'm very intense about everything being from scratch—and maybe that's why I did the same with my practice."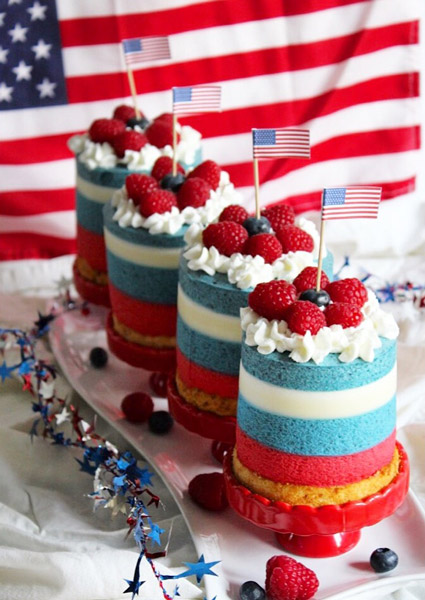 At her practice
The baked treats at Beverly Grove Vision Care in Beverly Grove, California, are just part of the VIP, concierge-style care that Dr. Roth provides. Whether they're offered spider cake pops and pumpkin cupcakes, mini heart-shaped cakes layered three tiers high for the holidays, or everyday tarts and cookies, "patients know that there will be a new dessert here each time they come in, and the kids love it," Dr. Roth says.
Dr. Roth grew up watching her parents as small business owners, so she says that she always knew that one day she would want to take that step, too. "When you want to start a practice, it will never feel like the perfect time or that you are ready. You have to just go for it," Dr. Roth says.
She started her career working in ophthalmology and private optometry practices, and after a few years, she started watching the real estate within Beverly Grove. She found an ideal space on a main street nearby popular areas of Los Angeles and is within walking distance of several museums. "It's a busy street with little restaurants and yoga places," she says. "L.A. is a big city, but this feels like a smaller community because people walk around here and there's a residential area just down the block."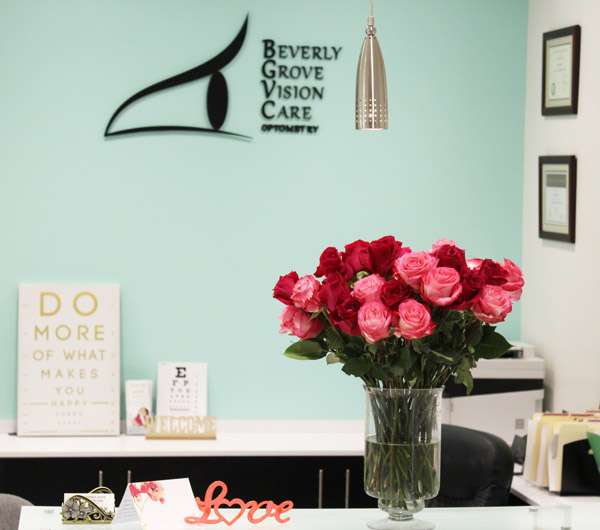 In late 2017 Dr. Roth began renovations of the space, adding that she was appreciative of the help from her father, an engineer, in planning all of the logistics. It was important to have enough space for the optical but also for vision therapy, which she planned to specialize in from the start. She had enjoyed pediatric care and vision therapy since optometry school and says that she's thankful for the opportunity to learn from Susan Cotter, OD, MS, FAAO, as her lab professor. "She's an inspiration to me," Dr. Roth says. "She's a smart woman who does a lot of great research in this field."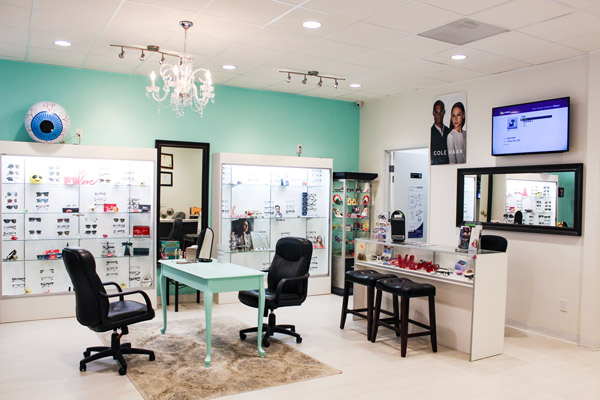 Dr. Roth's goal in the design was to create an open space and friendly environment for her patients to spend their time. She picked all of the details out herself from the paint colors—whites and grays with pops of her favorite Tiffany blue color—to the furniture and decor. "The table in our optical was found at a flea market," she says, and she painted it the same shade of blue for a rustic chic look.
Dr. Roth has received a welcoming response from the community for both her practice and her treats since she opened her doors in January 2018, and she's happy to see old friends as patients as well as those she may meet when volunteering at health events, school screenings and her temple. "I always wanted to come back to where I grew up and give back to the community I was raised in," Dr. Roth says. "My family is still here, and it's been very helpful and nice to have their support." And the sweetest compliment of them all, she says, is when patients enjoy their experience and send their family and friends.