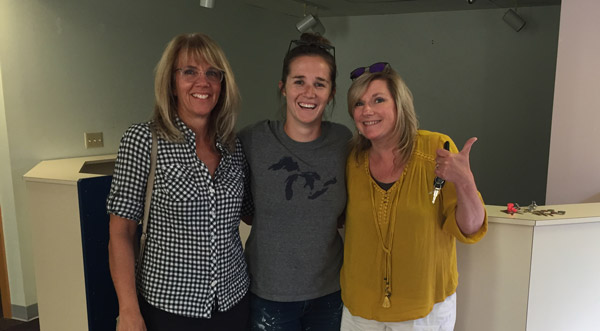 During the middle of July 2017, Anna Lammers, OD, FAAO, and Amy Mummert, OD, relocated from the east side of Traverse City, Michigan, to an ideal location in the center of town on a busy main street. Dr. Lammers and Dr. Mummert had been sharing a practice space since the summer of 2015, yet their two businesses have remained independent of one another.
It's an interesting setup for two colleagues who have had a long-running relationship. "Dr. Mummert was my OD since I was 12 years old," Dr. Lammers says. She recalls getting her first pair of eyeglasses from Dr. Mummert as a teenager, and while she originally planned to pursue a career in architecture, she was drawn to the medical profession after volunteering in an ICU. Dr. Lammers had positive memories of optometry as she narrowed down her field. "Many ODs were happy, and they were seeing families and children year after year," she says. "I grew up with my parents being small business owners, so I saw that as an OD I could have a business and help people."
Although she had perfect vision as a child, Dr. Mummert says that she was always fascinated with her eyes. "As a child, I would sit in my parents' walk-in closet with a flashlight watching how my pupils worked," she says. She moved to Traverse City in August 2000 after purchasing a practice from Debra Lockwood, OD. Owning her own practice would allow her the flexibility to spend time with her two small children. Dr. Lockwood worked one day per week for about two years until she retired.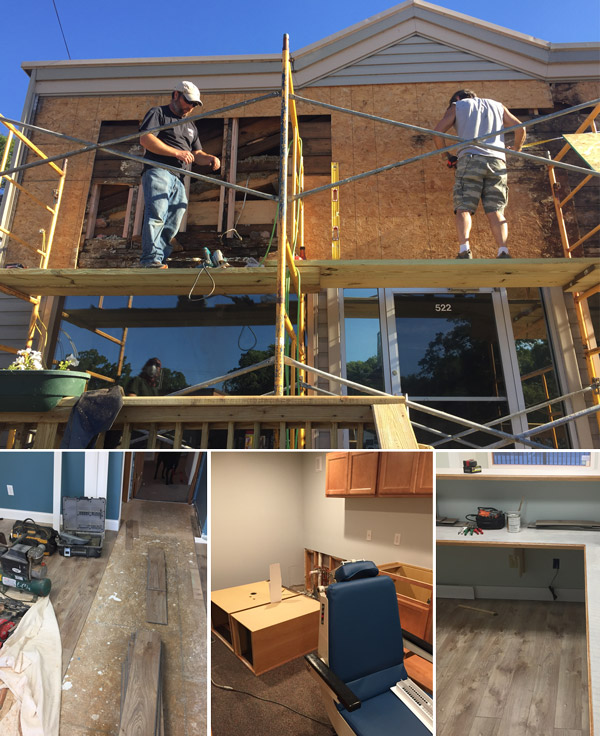 In August 2005, Dr. Mummert joined her former clinical instructor Paul Kropf, OD, FAAO, who introduced her to a new concept of maintaining separate practices but sharing overhead costs and having staff that work together. "It's been fantastic for me," says Dr. Mummert. "This arrangement has allowed me to maintain practice independence." There was an opportunity for flexibility and keeping business costs down as reimbursement rates decreased, and Dr. Kropf's two staff members and Dr. Mummert's one could lean on each other when necessary.
Dr. Mummert and Dr. Kropf worked together for 10 years with this arrangement, and as Dr. Kropf approached his retirement, he offered to sell to Dr. Mummert. She was happy with her schedule, but she immediately thought of Dr. Lammers, who was wrapping up her time in optometry school at Southern College of Optometry.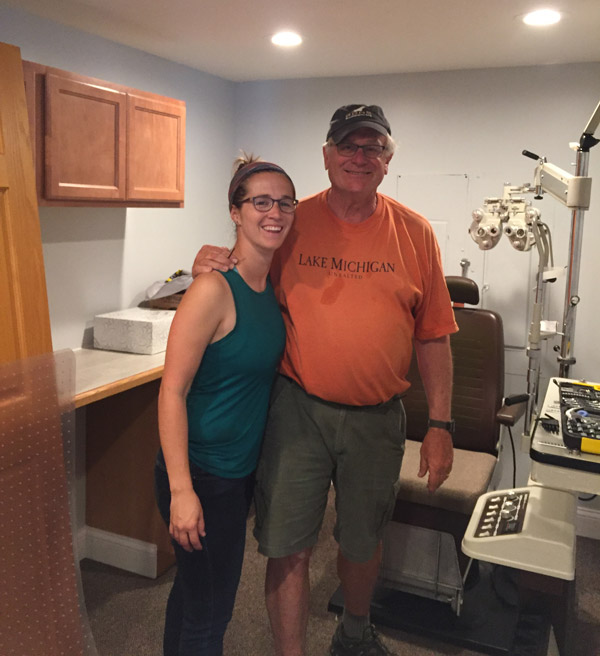 Dr. Lammers says that she knew that she wanted to return to Traverse City after school, and she started meeting with Dr. Kropf for coffee over holiday breaks. By the time Dr. Lammers graduated and finished her residency in the summer of 2015, she was ready to take over his practice. Dr. Lammers kept Dr. Kropf's two employees, who had been with him for more than 20 years.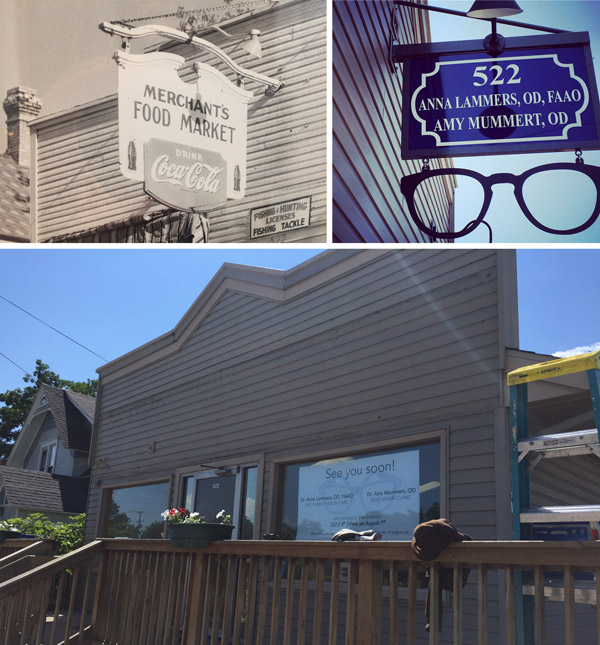 The space that Dr. Lammers and Dr. Mummert originally shared was limited with just one exam room each. A year ago, Dr. Lammers began a search for a new space, somewhere not too far from the existing office. "The real estate market in Traverse City is booming—it's a growing town," Dr. Lammers says. She viewed a number of locations until she came across a moving sign in the window of a title company, but the space was not yet listed for the sale. The property had once been a grocery store in the 1940s with large, street-facing windows. Dr. Lammers called her real estate agent to get an inside scoop. Without the building even going on the market, a price was agreed upon, and with the help of an investor, the building was purchased with a rent-to-own option for Dr. Lammers.
By April, renovation had started. They suffered a setback when two of the new exam lanes flooded, which forced them to replace the existing flooring. Dr. Lammers' uncle put up the new dry wall and created the countertops, and they painted the walls in blue and soothing tones and installed a nice wood laminate in the reception area. They refurbished their existing optical chairs to give them a new look, and the new combined reception and waiting area is accessible to the optical for browsing and has one reception desk for all three staff members.
They also refreshed their old frame boards with paint and wood accents and added some shelving to create space for 600 frames. Each of the doctors purchases frames and offers slightly different styles in the optical, but they share the same many of the same frame reps. "On our electronic health records, we are two separate locations and we can mark location 1 or 2 for each frame," Dr. Mummert says. Then, for example, if her patients buy 20 of Dr. Lammers' frames in a month, Dr. Mummert writes her a check for the cost of those 20 frames. "Sharing the inventory allows us to offer both of our patients a larger frame selection while we each appreciate being responsible for half its cost."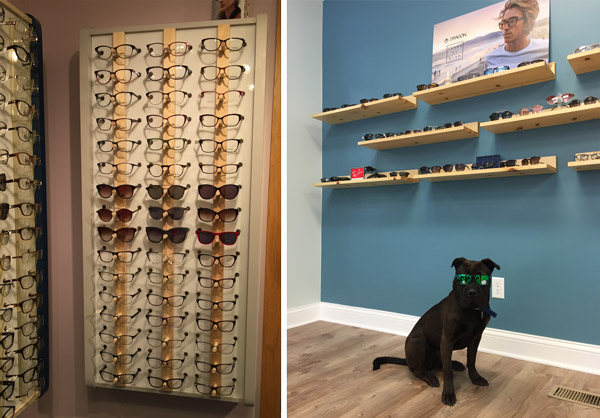 The official opening date in the new office was August 1, and the doctors now work out of three exam rooms, a contact lens dispensing room and a room for technology. Dr. Mummert is in the office three days per week, and Dr. Lammers sees patients for four days and catches up on paperwork and building projects on Fridays. They are currently using 2,300 square feet of the total 3,700; the title company has an agreement to store records in the space until May 2018. Dr. Lammers envisions that space to be used for neuro-visual rehabilitation, which she offers on a smaller scale now.