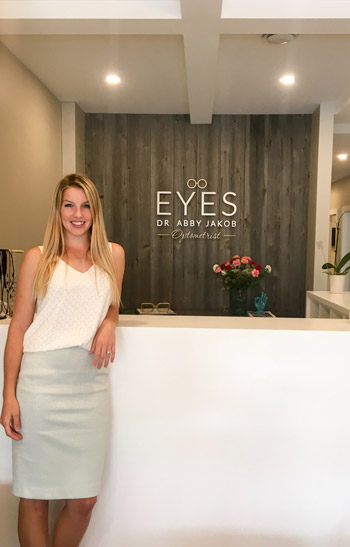 Abby Jakob, OD, says that she wasn't even looking for a space for her own practice when the perfect location in her hometown of Kingsville, Ontario, came up for sale in September 2016. It had great potential, located right on Main Street with amazing visibility, accessibility and parking. She quickly found herself scheduling an appointment to tour the historical building that had once been an old fire hall and most recently an office and print shop.
Practice ownership had been her plan, Dr. Jakob says, from the day she heard Richard Kattouf, OD, speak during her first day of orientation at Illinois College of Optometry (ICO). An ICO alumnus and founder of Kattouf Consulting Services, Dr. Kattouf's pitch for being your own boss resonated with Dr. Jakob. She heeded her parents' advice after her 2014 graduation to get some experience before starting out on her own. After finding her dream space earlier than expected, she brought her father along for the visit with a real estate agent. He agreed with her wholeheartedly that the space was perfect, she says. "When I got his reassurance that it was a good idea, I was even more excited for the opportunity."
About a month after purchasing the building, construction was underway. "I'm lucky because both my fiancé and his dad are carpenters," Dr. Jakob says. They took charge of the renovations, as Dr. Jakob worked with a designer for her boutique. She consulted with several companies, and she and a local designer drew up the plans to bring her ideas to life.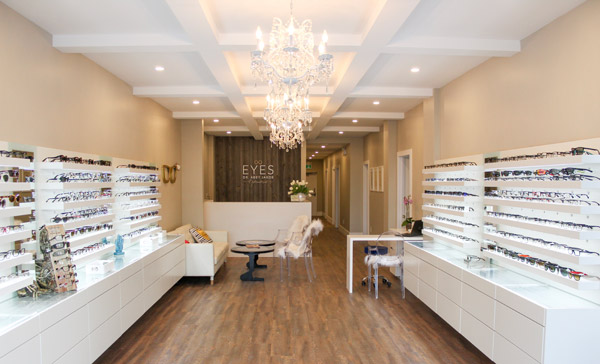 The optical is open and airy with wooden floors and beige walls, lined with illuminated white shelving displaying her eyewear offerings. Three sparkling chandeliers adorn the ceiling leading the way to the reception desk. The practice logo is proudly displayed behind the desk. Dr. Jakob's website designer designed her logo. A local metal artist crafted a metal version of the logo and mounted it on a barn wood wall in the reception area. "I like the shabby chic look, and I wanted it to be a little bit glamorous and a little bit rustic."

By February 2017, the cosmetic work was complete, thanks to the efforts of her family who worked evenings and weekends on the renovation. She was able to open in March.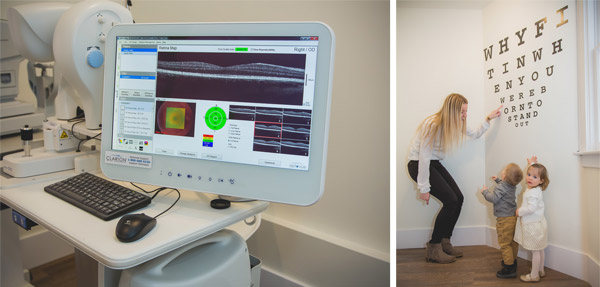 She has equipped one exam room so far in the 2,000-square-foot space, with plans to add a second lane as volume grows. She invested big in technology, including a retinal camera, OCT, visual field and topographer. "Medical optometry is my passion," she says. Decisions for the optical were the most challenging part of this transition, she says, but she is excited to learn more. She is grateful that her one full-time staff member, Pauline Coghill, has six years of optical experience and has helped guide her. "She is so valuable to the practice."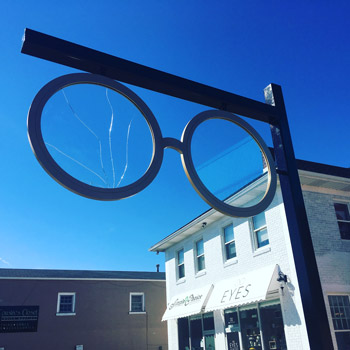 Dr. Jakob says that patient feedback is terrific. "They say they've never seen a doctor's office look like this. That was the reaction that I was going for: for patients to feel welcome and cared about with an attention to every detail. I want them to walk in and know it will be a good experience," she says.
At first, Dr. Jakob spent her days split between her new office and at another practice, but she's now transitioned over to three full days at her practice. Social media postings have drawn in many patients, as have several ads she's placed in the local newspaper. Word of mouth referrals bring in a number of patients, too, as Dr. Jakob is well-known in the community for her involvement in the local Optimist Club and Lions Club. Dr. Kattouf, who inspired her in her early days at ICO, has been providing consultation to her. "I feel that I couldn't have done this without him," she says.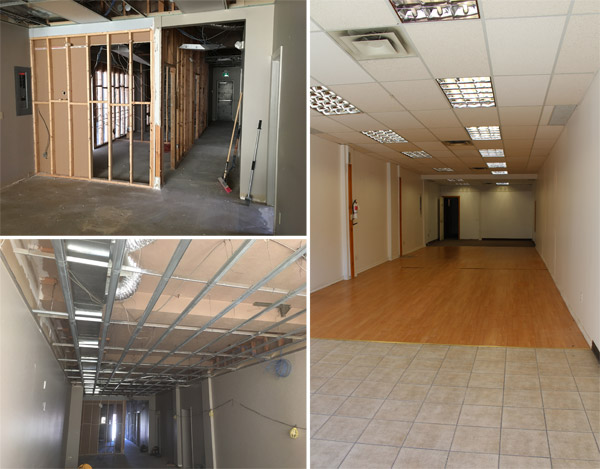 By purchasing the building, Dr. Jakob now is also owner of two residential apartments and two commercial units downstairs, and she currently has three tenants. She is dedicated to growing the practice, hopefully to add an associate OD, and is enjoying the perks of ownership. "I have the independence and freedom to make my own decisions and schedule," she says. "It's been a lot of hard work, but I'm so thankful for my family, my fiancé, Pauline and everyone around me in my town of Kingsville, who have been so supportive in helping me do this my way. It's been such a pleasant surprise, and I'm really blessed."