Amina Ebrahim, OD, started working in an optometry office at the age of 16 to see if it was a good fit after a career aptitude test matched her love of numbers and logic to optometry. From filing and answering phones, her responsibilities grew, and she worked there as an Optician on a part-time basis through college. The experience proved that she was on the right track: she could work in a health care field that would allow the flexibility of having a family.
Shadowing the optometrist also showed her what was involved beyond the clinical side of practice. "There was a lot to learn about having a business," she says. After graduating from the Illinois College of Optometry, she started off her career employed by Luxottica, filling in at several Lenscrafters location and her friend's Costco sublease. It was a perfect part-time schedule when her children were very young. Once she was promoted to managing OD with Luxottica, "I had to look at the numbers regularly: the KPI, performance, targets and goals, and it taught me about managing the business and financial side." She then secured a brand-new Costco sublease and built that practice from scratch. "I found that I loved the independence of my own practice to focus on care," she says. That location also increased her confidence with electronic medical records, billing and managing staff.
Then about five years ago, after living most of her life in Chicago, Dr. Ebrahim and her family moved near Dallas, Texas. The area hit all the marks from a warmer climate and slower-paced lifestyle to family and friends nearby and a great school district. Dr. Ebrahim's youngest son started elementary school and her husband was in between jobs about a year after they relocated. "It was now or never," she says. Dr. Ebrahim and her husband decided to go into the venture together with his sales and operations experience complementing her professional and practice management skills.
They scouted out a perfect location that was close to home, affordable as a cold start and wasn't oversaturated with OD offices. She found a space in a small shopping center at a busy intersection in Allen, Texas. Dr. Ebrahim designed the space and worked with a contractor to complete the buildout in four months. "It was a long time coming, so the decisions just fell into place," she says.
The space has a modern, clean look with a mix of color and black and white. The bright green wall in the office immediately catches your eye. Dr. Ebrahim says that they selected that color during conversations with her designer. "We were playing around with the logo for D Vision Eyecare [with the D for Dallas] and we were experimenting with different colors to see what was catchy." Once she saw the way that color combo popped, the decision was made.
Dr. Ebrahim opened the doors to the practice in December 2015 and was mindful of her technology budget to start. Electronic records were a must, she says, as well as an automated lensometer, auto-refractor/keratometer and perimeter. Now she celebrates her practice anniversary each year by investing in a new piece of technology. In the first year, she chose a topographer, followed by a retinal camera the next year; and as she nears her third anniversary, Dr. Ebrahim says that she's leaning towards an in-office edger to provide even more services for patients.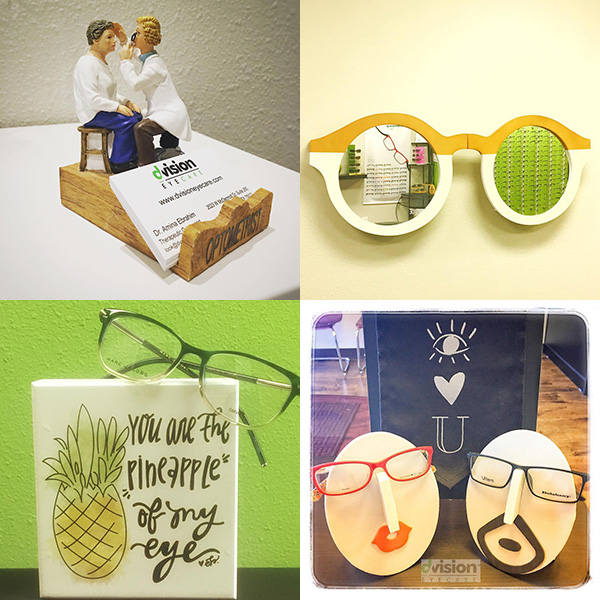 She's also beginning to roll out specialty care such as orthokeratology, which she thinks will be a great success among her patient demographic—mostly young families with children. "The practice has naturally evolved to be child-friendly, and I want to cater to those young children as we notice a trend in increased myopia among patients," Dr. Ebrahim says.
Dr. Ebrahim says that she's particularly proud of how the practice has grown by word of mouth. "It's always rewarding when patients say they were referred to our practice. We treat every patient like a member of our family." Appointments are spaced out to provide ample time for the visit, as many patients come in together as a family. Dr. Ebrahim can regularly be found in the optical helping patients find the perfect eyewear and also when patients come back to pick up their new eyeglasses. "I love those one-on-one conversations with patients every step of the way."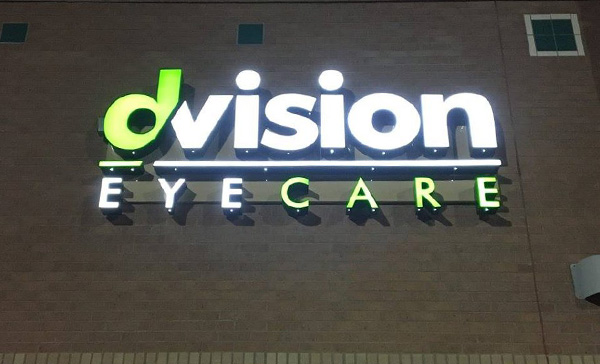 With over 20 years of experience in the industry, Dr. Ebrahim says that she continues to enjoy each day and patient interaction as she builds her business in the community. "I'm thankful it never gets old," she says. "The advances in technology and research provide professional growth and allow me to continually increase the level of patient care."