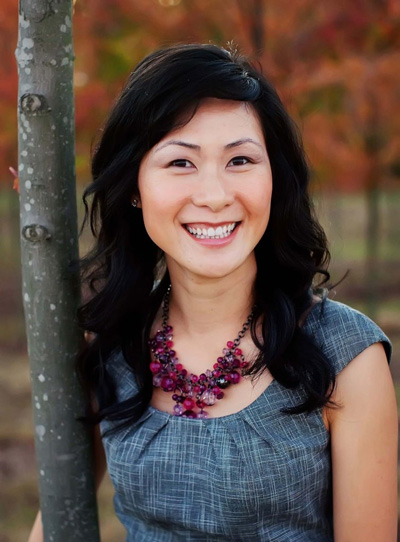 When Nancy Truong, OD, and her husband, Minh Ta, OD, graduated from the Illinois College of Optometry in 2002, they had known their ultimate goal was to one day open their own practice. After years of working for others, all the while gathering ideas for their future practice, in early 2018, their vision came to fruition.
Specs Appeal opened under the premise "to provide the best care possible by using advanced technology and state-of-the-art products, to create a higher level of service from beginning to end." They selected Decatur, Georgia, outside of Atlanta. "The area is being revitalized with young people and interesting development," she says. The population boom coincides with new investment in the city, creating potential for their new practice.
Set yourself up for success
The location has two exam lanes, so in order to maximize efficiency, the couple chose to add the Reichert Phoroptor® VRx Digital Refraction System to both. Since all the pretest data is transmitted automatically to the Phoroptor VRx, the refractions are much quicker than with a manual phoropter. It allows her to focus her time on discussing ocular health and the specific vision needs of her patients, and the solutions she can prescribe.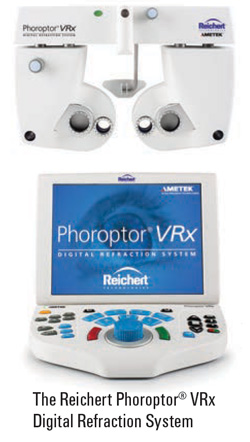 Both she and her patients appreciate the quick comparison between their old eyeglasses and the new prescription she is recommending. "I call that the 'money button,'" she says, because she can toggle between old and new lenses in a way that a traditional manual phoropter cannot. "I can show patients the change very quickly, and I can explain how the new prescription might help them while driving at night or in the rain." This has resulted in a higher conversion rate in her optical, key to a successful independent optometric practice.
Make it enjoyable
Dr. Truong noticed that the refraction process caused a lot of stress for many patients, and she says that the process is now easier for patients, thanks to the fully customizable Phoroptor VRx. "Some patients try so hard to answer the questions during a refraction 'correctly.' They want to give very detailed answers, saying, 'Well, 1 is more stretched out, but 2 has sharper edges.' Sometimes it's easier to have the dots target rather than the letters," she says, which she can make the default chart when she is doing Jackson cross cylinder testing.
Phoroptor VRx offers her a variety of settings to choose from, including the option of refracting with a 1.00D change rather than the standard 0.25D step. "For patients with a high prescription or disease, those 0.25D steps just aren't enough; they don't see a difference. The 1.00D option helps me get to the end point faster, and avoids patients getting frustrated," she says. This makes her patients more comfortable and more confident in her abilities as a doctor. And more confidence leads to patient retention. Differentiation point
"There is always some art to a refraction," she says, and with the Phoroptor VRx, she can achieve quick results, impressing her patients who routinely comment on the modern technology. "They often say, 'My other doctor never had any of this,' and they walk away with confidence." Dr. Truong says that the technology does differentiate her from other providers, but the most striking difference lies with her patients who have only done virtual eye tests when ordering eyeglasses online. "These patients now understand that the online test cannot match the accuracy of what happens in our office." It's the combination of the in-depth, personalized treatment combined with the high-tech equipment that make their patients come back year after year.